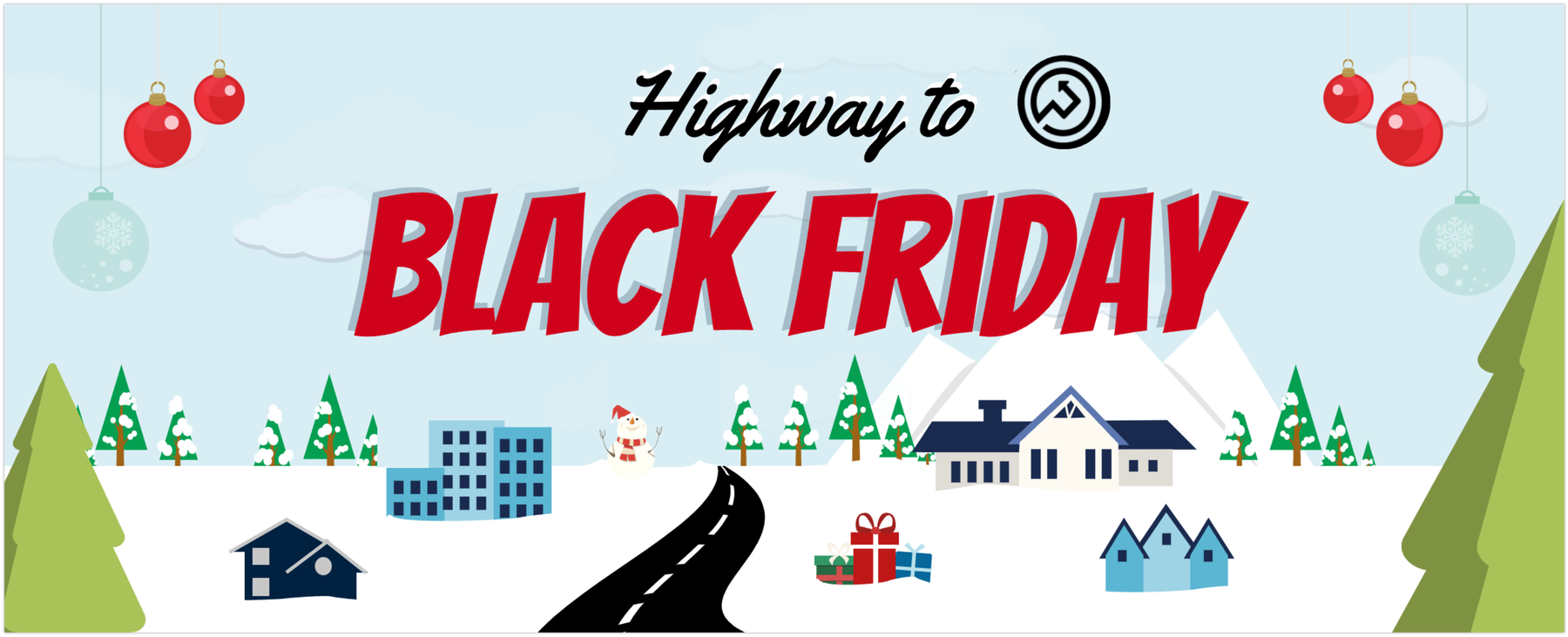 Highway to Black Friday 2021: Do your offers pass the test?
It's your Ultimate Special Offers support team, coming to you with Black Friday Cyber Monday tips! We answer thousands of questions about the app so we know where you might get stuck, and we're here to help. We've provided a guide below, and you can find more details in our BFCM Best Practices and Tips article.

The key to a successful Black Friday is to ensure that your sales are up and running properly. Here are the steps to take to make sure that happens:
Start Early
Like, right now, if you haven't already! Give yourself plenty of time to catch any issues. If you need help, send us a support ticket. Time is of the essence!
Test, Test, Test
Test your promotions multiple times. Shopify stores are complex, and small tweaks in your admin could affect the offers you've set up.

Test regularly in the lead up to Black Friday to ensure things are still working as planned. And, test like a customer! Look at your store as if you've never seen it before - it may help you catch issues you'd otherwise miss.

Using an incognito window or a different browser can be an effective way to do this! We also recommend asking a friend or colleague to take a look and see if they notice any issues.

We have a worksheet to help walk you through the process per offer. You can download the PDF in our Best Practices and Tips article and edit the fields as needed.
Keep it Simple
The more promotions you run, the more likely you are to have issues as the chance of a conflict rises. Pick the offers that are going to bring you the greatest success and focus on those. Our Best Practices and Tips article has more details on all the ways you can simplify your offers.
Pick One App
Stick to one app. Ideally you'll only have one discount app installed in your store during Black Friday, because it's common for apps to conflict with each other. Working with just one app will eliminate these conflicts.

If you've installed other apps in the past, make sure you contact the support teams for these old apps and ask them to safely remove any leftover code. Leftover code from other apps is an extremely common cause of issues!
Record Changes
Keep a change log. Noting the changes you make in your shop will give you a trail in case you ever need to solve a mystery. If something isn't working the way you want it to, you'll be able to retrace your steps and figure out what went wrong.
For even more tips and strategies, check out our Best Practices and Tips article. It's well worth your time to have a read through it!

And of course, if you need help now, get in touch! We're here for whatever you need.