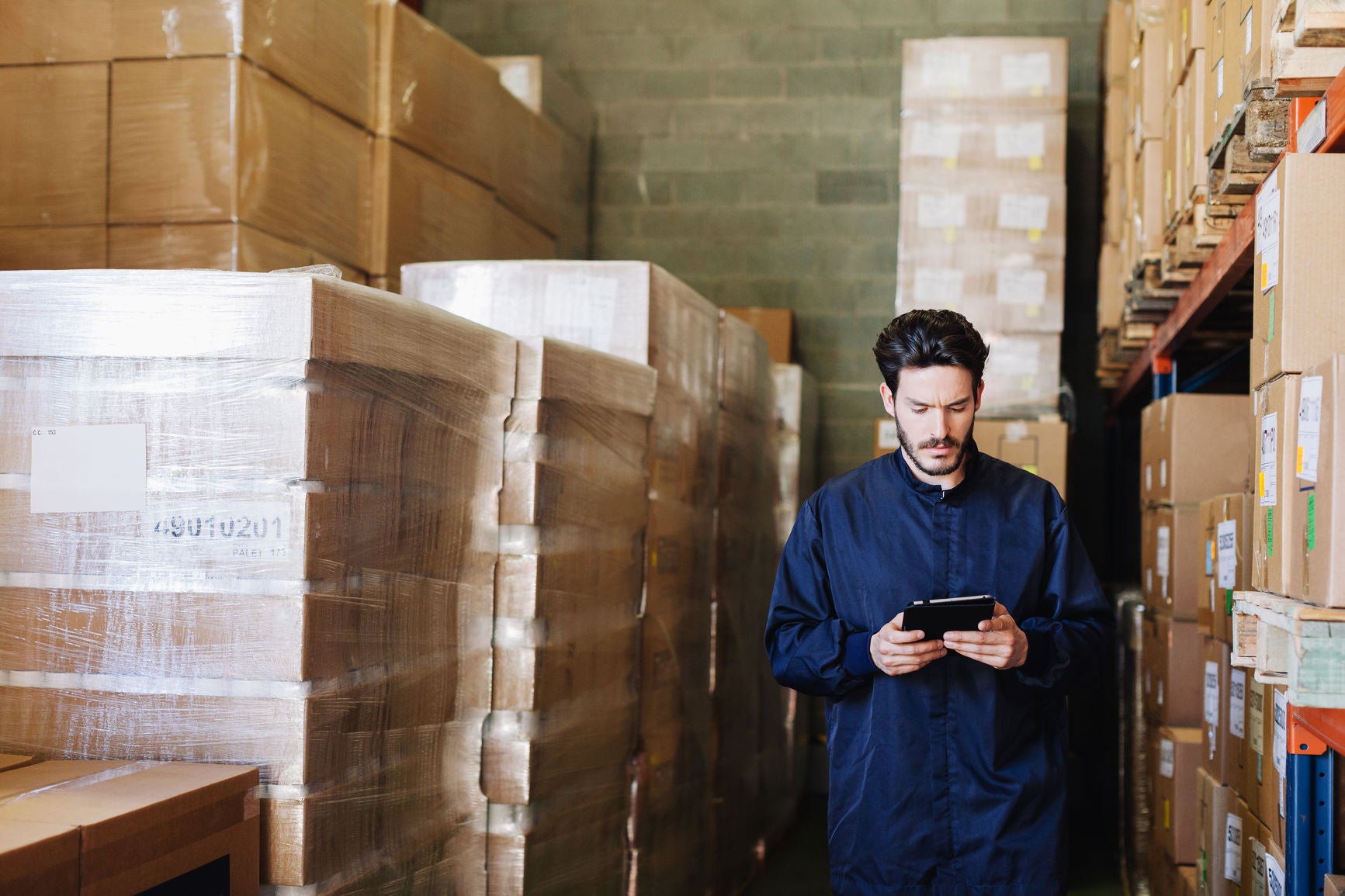 8 tips for creating a better return policy for your store
For every order you ship, there's a chance the customer will return it. In contrast with brick-and-mortar stores, which have an average return rate of 8%, the return rate for ecommerce is at least 30%.
Ecommerce is growing at an explosive rate, and it's hard to image those numbers trending anywhere but upwards. A reality which will inevitably lead to higher return rates as well.
Not to fear—this increase in returns is as much an opportunity for online sellers as it is for shipping companies. Why? Because every return is a chance to earn the trust and loyalty of another customer.
Studies have shown the customers will revisit an online store after a positive returns experience. In other words, it's possible to get returns on your returns—and in this post we're going to share eight tips for developing a clear and generous return policy.
While there's no denying that returns present some financial and logistical challenges, crafting a better return policy can help to increase sales, minimize returns, and keep customers coming back to your store.
Make your policy prominent
Some retailers think that if they hide their return policy, customers won't be able to take advantage of it. This is a mistake. Return policy or no return policy, if a customer is unsatisfied with an item, they are going to send it back—probably accompanied by a curt request for a full refund of the item plus shipping fees.
To avoid this scenario, make sure your return policy is easy to find. Post it prominently in your online store, customer correspondence, and sales receipts. You might find that by making your return policy more visible, customers will feel more comfortable buying from you, resulting in more sales, more happy customers, and ultimately fewer returns.
Ditch the legal jargon
A positive returns experience starts with clear communication. Using complex verbiage that can only be deciphered with the aid of a legal dictionary is a surefire way to confuse customers and create unwanted support requests. Give your customers a clear and concise summary of how to handle a return, and you'll make life easier for all parties involved.
Stipulate a reasonable timeframe
Nobody likes tight deadlines. By offering customers a reasonable amount of time to make their mind up about a product, you show that you value both their time and their business. Thirty to sixty days is standard in ecommerce, but many online retailers have found that widening their returns window has actually decreased their number of returns.
Why? Because an extended return policy essentially works as a satisfaction guarantee. It makes customers more comfortable buying your products in the first place, fostering brand loyalty by making people see they can count on you to refund or exchange an item even if it's well past the expiry date of other stores' return policies.
Define the expected condition of returns
If you're going to have a 365-day return policy on running shoes, you'd be wise to consider defining the condition you expect them returned in. It's one thing to accept a shoe that's coming apart at the seams—it's quite another to accept one whose sole has been worn down over a year of regular use. (That said, the lifetime guarantee can be a powerful thing.)
When communicating your store's return policy, clearly state the condition a product must be in for a return to be processed. Use words like "unused," "unworn" and "as-new" (or, if you're feeling generous, "lightly used" and "intact"). By failing to define the condition of items you'll accept, you risk having customers send back merchandise in tatters, which you'll have no hope of repairing, let alone reselling.
Be upfront about return shipping costs
We know that people hate paying for shipping, so imagine how unpopular paying for shipping on returns is! Sometimes those age-old business platitudes are true: you've got to spend money to make money. Keep customers happy and coming back to your online store by sending them a return shipping label, or offer to discount the shipping costs from their next purchase.
If you do expect customers to foot the bill on return shipping, make sure it's clearly spelled out in your policy—hidden fees never go over well.
Determine whether you'll offer store credit or a full refund
Before customers return a product, they want to know how they're going to be compensated. If given the option, most people will take the cash and run, but there are ways of enticing them to stick around and take store credit instead.
One of the best ways is to give a little more than they paid for the original item if they decide to accept the refund in store credit. You can also incentivize store credit by offering free return shipping to customers who opt for it.
One more thing: In the event of a defective or damaged item, your policy should always be to either offer a replacement item or issue a full refund plus shipping fees. Respond quickly, apologize for the inconvenience, and then make things right for your customer.
Use customer feedback to regularly update your policy
Most online sellers recognize the value of gathering customer feedback on their product offerings—reviews and ratings are everywhere—but comparatively few ask for feedback on their returns process. This is a missed opportunity. Consider following up with customers a week after processing their return to ask about their experience. Was it positive? Would they buy from you again? What do they think of your return policy?
Show customers you're listening to their suggestions by thoughtfully responding and, if appropriate, implementing their suggestions. Free return shipping may be costly for small businesses, but if customers are constantly requesting it, it may be worth your while to include it, even on a trial basis. Never pass up an opportunity for a positive customer interaction.
Prevent returns before they happen
The number-one reason customers return products is because they ordered the wrong item or size. It's easy to blame the customer for this "mistake," but as a merchant there are many things you can do to prevent this type of return—and others like it.
First, make sure you're providing clear and accurate product descriptions as well as clear, well-lit images that show the product from multiple angles (video can also be effective). If you're selling clothing, provide a sizing chart or precise measurements.
Put your data to work
Another thing you can do is analyze your returns data. If the same item is being returned again and again, maybe there's something wrong with the product or the way it's being marketed.
If writing isn't your strong suit
While a return policy is a great opportunity to get creative and add some personality to your store, not everyone is a wordsmith. For store owners who struggle to put their ideas on paper, Shopify offers a free return policy generator.
Find more helpful articles in The ultimate guide to starting an online store.