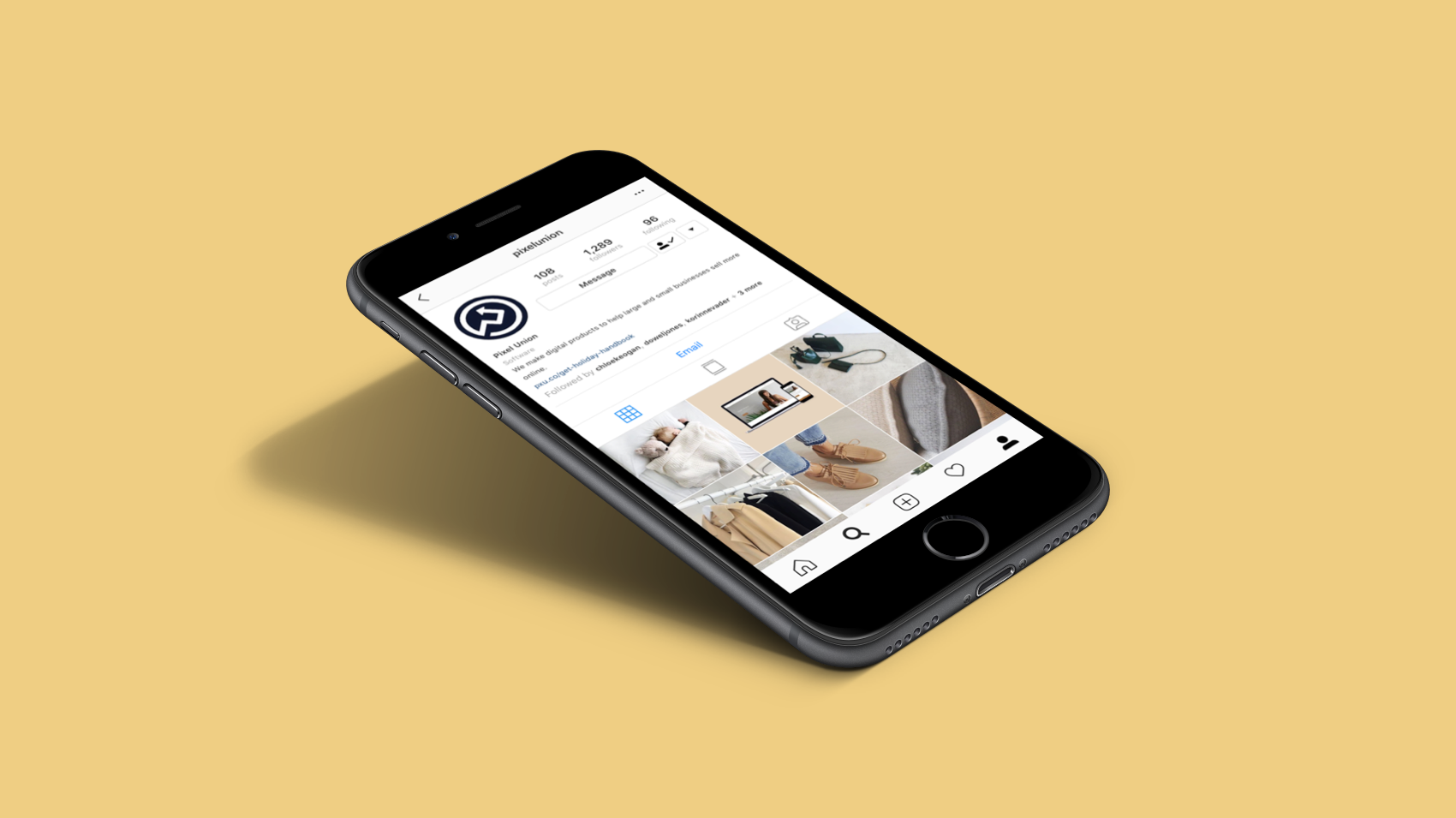 4 ways to use Instagram to boost your online store's revenue
With over 1 billion monthly active users, and 500 million daily active users, Instagram has grown from that hipster image-sharing app your friends were gushing over in 2010 to an integral part of a successful digital marketing strategy.
As a Shopify entrepreneur, strategically sharing your products on Instagram can open a new sales channel for your store. In addition to helping you build your brand, Instagram has made it possible to take customers straight to your store's checkout with a few clicks.
Before we get into specific marketing tactics, it's important to set up your Instagram account for shoppable posts. First, check to see if your business is located in one of the 44 countries where Instagram has introduced the feature. Second, install the Facebook channel in your Shopify store with an approved Facebook shop. And finally, switch your Instagram profile to a business account. An Instagram business account will give you rich data on who your followers are, as well as how and when they engage with your posts.
Now that you've set up an Instagram business account for your Shopify store, let's look at a few tactics you can implement into your Instagram marketing strategy.
Tag your products
Tagging your products in posts allows you to create "shoppable" content in both your Instagram feed and stories. A shoppable post takes customers straight from Instagram to your store. These posts will display a shopping bag icon in the top right corner to inform customers they can tap through to buy the product(s) shown.
Instagram lets you feature multiple products in one post, making it easy to showcase complementary items. To use this to your advantage, create a bundle sale in your store and feature the items together in a single post, promoting the sale.
As tempting as it may be to go tag-crazy in your posts, remember that Instagram is primarily a place to engage with customers. Pumping out promotional posts won't sit well with your loyal followers.
Run a contest
Contests are a great way to inspire user-generated content that builds your brand's reach. Postmark Brewing has perfected this with their "7-day weekend" photo contest. The contest encourages followers to share their best photos, focusing on a lifestyle rather than a product, with a worthy prize for the winner.
Asking followers to share their photos lowers the barrier to entry as you're not asking for something they wouldn't regularly do. Framing the contest around a lifestyle rather than a product also makes it feel less promotion-y. Finally, to ensure your brand is still recognized, ask contestants to tag you in the photo and include a branded contest hashtag to track entries.
As for the prize, consider partnering with like-minded brands to provide an increased incentive for participants.
Curate your stories
Move over Snapchat, there's a new "now-it's-here-now-it's-gone" social champion in town. Instagram stories allow users to share temporary content they may not want cluttering up their feed in a slideshow format that lives for 24 hours before disappearing. With over 400 million daily users, Instagram's stories feature has over twice as many daily users as Snapchat.
So how can you use stories to sell more with Shopify? Consider creating curated stories that feature specific products and collections. Show your followers how the products work, look, and feel with video and/or photo tutorials. Once you've completed your story, you can post it as a highlight to your profile. This saves and pins the story to your profile, so your hard work doesn't disappear into the abyss (unless you want it to, of course).
If you need some inspiration from a company killing it on Shopify and Instagram right now, check out Spikeball's curated stories.
Partner with influencers
While you may not be able to wrangle Ryan Gosling to model your fall collection, there are influencers within your network you can leverage.
If you've never approached an influencer before and don't know where to start, we suggest browsing through your Instagram followers. Find a few with strong followings and high engagement rates, and work together on a post that fits both brands.
Their followers will be able to see through obvious promotional posts, so cater the post to feel more natural for their followers. Explore Alberta and outdoor enthusiast Callum Snape partnered on a post that follows these guidelines to a T.
Offering personalized promotional codes to influencers can be especially lucrative because they provide added value for both the influencer and their followers. Influencers feel more in tune with the brand they're supporting, customers receive a discount, and you make more sales. Win, win, win!
As Instagram grows, so does its sales power. Is there a specific Instagram marketing tactic you're using that we didn't mention? Let us know below in the comments.