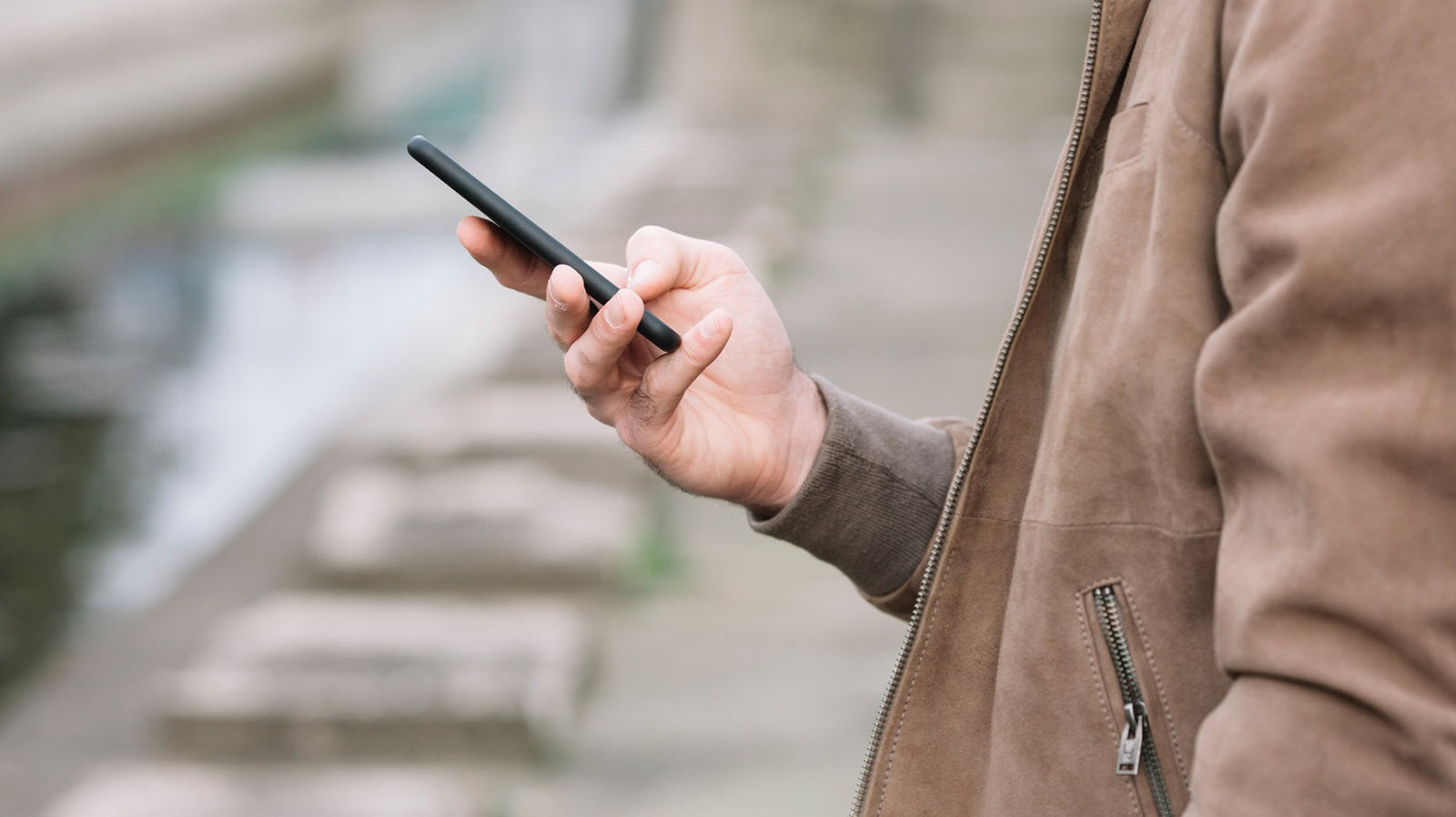 22 must-know mobile ecommerce stats for 2020
The avalanche of articles published post-BFCM 2019 had a few common themes. First, ecommerce as a whole is growing at a spectacular rate. Second, mobile commerce (or "mcommerce") is the hottest trend in the industry right now (especially when it comes to Shopify).
None of this should come as a surprise. Next time you go out in public, take a moment to look around and observe your fellow humans. Whether you're on the subway, at a coffee shop, or just walking down the street, it won't take long to notice a pattern—practically everyone is on their phones.
If you don't already have a store that's optimized for mobile, you need one. Right now. No excuses. Here, we've made it easy for you.
But you don't have to take our word for it. We've rounded up the latest stats from some of the top sources that all point to the same thing: people are spending more time—and money—on mobile than ever before.
Here are 22 reasons to make mobile your number-one focus in 2020.
Life in the mobile world
The stats
Over 1.2 billion people worldwide access the internet from their smartphones. That's four times the population of the US.
Smartphone ownership has grown by 42% in the past six years.
The impact
As smartphones become more and more accessible to all demographics, these numbers will only increase. Couple that with the rise of ecommerce, and it's inevitable that mcommerce will not only grow but become the norm.
The current state of mcommerce
The stats
Roughly four out of five Americans are now online shoppers, with more than half having made purchases using a mobile device.
55% of consumers have bought something online after discovering it on social media. This is a great motivator to tag your products on Instagram.
Users who have a negative experience in your mobile store are 62% less likely to purchase from you in the future.
90% of consumers say they use multiple devices to complete everyday tasks, while 40% say they use their mobile device to conduct research prior to making a purchase.
Mcommerce sales broke records on both Black Friday (US$ 2.9B) and Cyber Monday (US$ 3.1B) 2019.
Mobile dominated BFCM 2019 on Shopify, accounting for 69% of sales. The work Shopify has done to cater to mobile shoppers is a huge advantage for merchants moving forward.
The impact
With stats like these, it's safe to say that having your online store optimized for mobile is no longer an option, it's a necessity. Customers won't tolerate stores that aren't uniquely tailored to their devices. If you can't deliver an experience that's quick, convenient, and easy-to-use, don't expect your visitors to stick around.
The mobile opportunity
The stats
The predicted growth of mobile commerce from 2017 to 2021
The impact
If your mobile experience is already top-notch, that doesn't mean you can afford to ignore future trends. And while augmented reality and beacons might not be in your scope right now, having ideas percolating and plans in place will help you implement them into your mobile strategy in the future. Keep an eye on the major players in your industry, and think about how you can apply their mcommerce strategies to your store.
What consumers want
The stats
A top-notch user experience. Google research shows that 73% of consumers will switch from a poorly designed mobile site to one that makes purchasing easier. To find out if your mobile experience is up to snuff, ask your friends and family to complete the purchasing process on their phone.
Useful, actionable content. 69% of smartphone users say they are more likely to buy from companies whose mobile sites or apps help them easily find answers to their questions. This is why it's so important to explain the problem your product solves in your product descriptions.
Personalization. 61% of mobile consumers say they're more likely to buy from mobile sites and apps that customize information to their location and preferences. Offering an "other products you might like" section on your product pages is a great way of achieving this.
As page load time increases, so does the probability of the user leaving
Speed. 40% of consumers will leave a page that takes longer than three seconds to load. Test your store's loading speed with Google's PageSpeed insights tool.
An intuitive purchasing experience. 59% of smartphone users feel more favourable towards companies whose mobile sites or apps allow them to make purchases quickly.
The impact
While we've highlighted some of the top-level wants of online shoppers, your customers may be looking for something else when it comes to their mobile experience. The best way to find out is by asking them!
Offer a feedback form in your store, send out a survey to your mailing list, and always be looking for ways to tailor your store to your customers' wants. After all, one of the most important things in ecommerce is knowing your target audience.
–
Handy
A mobile-first Shopify theme.