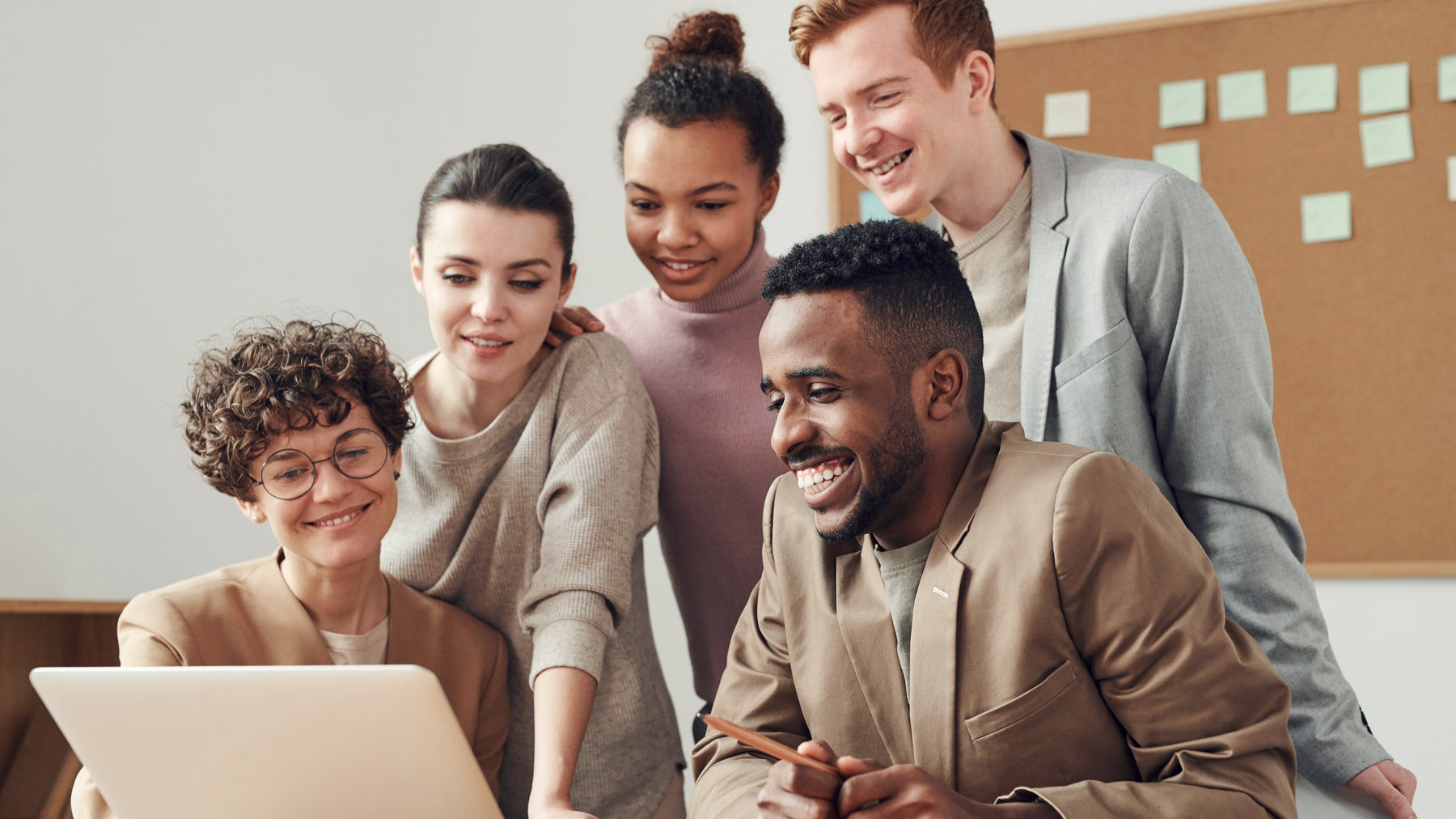 Top 9 ecommerce design trends to jump on sooner rather than later
As the world of e-commerce continues to grow, it is important that your online shop is aesthetically pleasing, polished, and memorable. You may have a stellar product with lightning-fast customer support, but none of that matters if the customer experience is suffering due to sub-par design.
We've compiled a list of this year's top ecommerce design trends, including visual examples that will maybe inspire some subtle or not-so-subtle upgrades to your e-comm shop!
1. 3D models & AR
With Shopify's product media update earlier this year, the use of 3D modelling and augmented reality are illuminating which brands are investing in the future. 3D models can be a great way to show off specific details about your product, as well as creating more visual interest on your product pages.
Augmented reality is continuing to gain traction and is a great tool for giving your customers a better idea of the scale of your products. With this feature, customers are able to view your product in real time through their phone screen. See this feature in action in our Superstore Tech demo:
2. Micro-animation
Interactive motion within your online store is important for a handful of reasons, but mainly it creates a more enjoyable and interesting experience for the viewer. But, just like every other aspect of design, micro-animations need to be thoughtful, creative, and complimentary to the other elements of the store.
As seen in our Empire Graphic demo, we've incorporated subtle, yet effective animations to elevate the overall feel of the theme. Here are a few examples:
Homepage animations
Elements within the homepage sections softly appear as you scroll down, giving off a clean yet engaging appearance.
Logo list animation
Within the logo list section on the homepage, we've added movement that is interactive and appealing for your customers.

Navigation bar animation
When live searching or scrolling through the navigation, the background elements dim. This focuses your attention to the information at hand.

3. Striking product photography
As we've seen over the years, high-quality product imagery continues to be the primary separating factor between a successful business and an extremely successful brand. Whether you are using lifestyle imagery or isolated product photography, it is important that your images are high resolution and tonally cohesive.
Our Handy Fresh demo is a great example of striking, yet complementary lifestyle product photography. While lifestyle imagery is exceptionally engaging, it can also help the customer to better understand certain aspects of the product, such as scale and fit.
Featuring isolated products on a solid (or subtle) background brings a sense of unity to your online store. You'll notice the majority of large catalogue businesses and corporations use this type of imagery to establish consistency, especially if all of their products are from different brands.
As you can see in both our Startup Cloth and Grid Warm demos, the consistent styling of the product imagery enhances the clean and minimal feel of the brand.
4. Minimalism
We are over halfway through 2020, and minimalism is not going anywhere. From bigger brands to local boutiques, the pared back aesthetic has been widely adopted, and for good reason: by following a minimalist approach, your online store is guaranteed to feel sleek and current, while keeping the focus on your products. A less-is-more approach will also protect you from changing trends and help you avoid going out of style and looking dated too soon.
As you see in our Editions Light demo, your eye is uniformly drawn from section to section, creating an easy and straightforward viewing experience.
5. Color swatches
It is important to limit the amount of time that your customers have to spend finding different variations of your product. That is why color swatches can be a great tool for not just enhancing the visual appeal of your store, but for the overall browsing efficiency!
We've designed our Superstore theme so that you can customize your swatches, as well as display swatches on both your collection and product pages.
6. Storytelling
Building a brand is all about telling a story that is unique to your business. We've designed multiple sections across our theme catalogue that will help you to tell your own brand's story.
The highlights bar feature in our Superstore theme is a great way to display information about your brand in an interesting and digestible way.
Another great way to tell your unique story is by adding personal details. As seen here on the Atlantic Organic demo shop collection page, the design tells a great story about each perfume designer and their collection.
7. Unique collection pages
This year is all about trying something new and switching up your collection pages. Although having a grid layout on your collection page is great for a larger catalogue, using an unusual layout can be an exciting way to showcase smaller collections.
Our Handy Cool demo is a great example of how an unconventional collection layout can feature your products in a visually interesting way.
Another great way to customize your collection page is to add in a promotion, feature image, or clickable graphic. We've done just that on our own Pixel Union website.
Sidebar filtering can also be a user-friendly and practical way to spruce up your collection page. You can see this to be true in our Superstore Beauty demo and all three of our Empire demos.
8. Cohesive color palette
When determining the feel of your online store, it is important to establish what you want the colors to say about your brand. There are multiple routes you could go, but no matter which colors you choose, they must all work together.
As you will see in our Startup Home demo, the selected colors are complementary to each other (opposite on the color wheel) and therefore the bright orange call-to-action and featured text stands out next to the deep blue accent and footer color.
You can also choose the tonal route which subtly pairs perfectly with striking imagery and branding elements. In our Grid Light demo, the accent colors we used are tonal to the deeper button color. This color scheme gives the demo a cohesive and inviting appearance, drawing your attention initially to where it matters: imagery showcasing the product.
9. Asymmetrical layout
Switching up a section on your homepage layout can instantly reinvent the feel of your shop. As we see with the asymmetrical design in our Grid Bright and Grid Moody demos, adding an unconventional section like this can create excitement, and steer you away from a generic looking store.
Find more helpful articles in The ultimate guide to starting an online store.