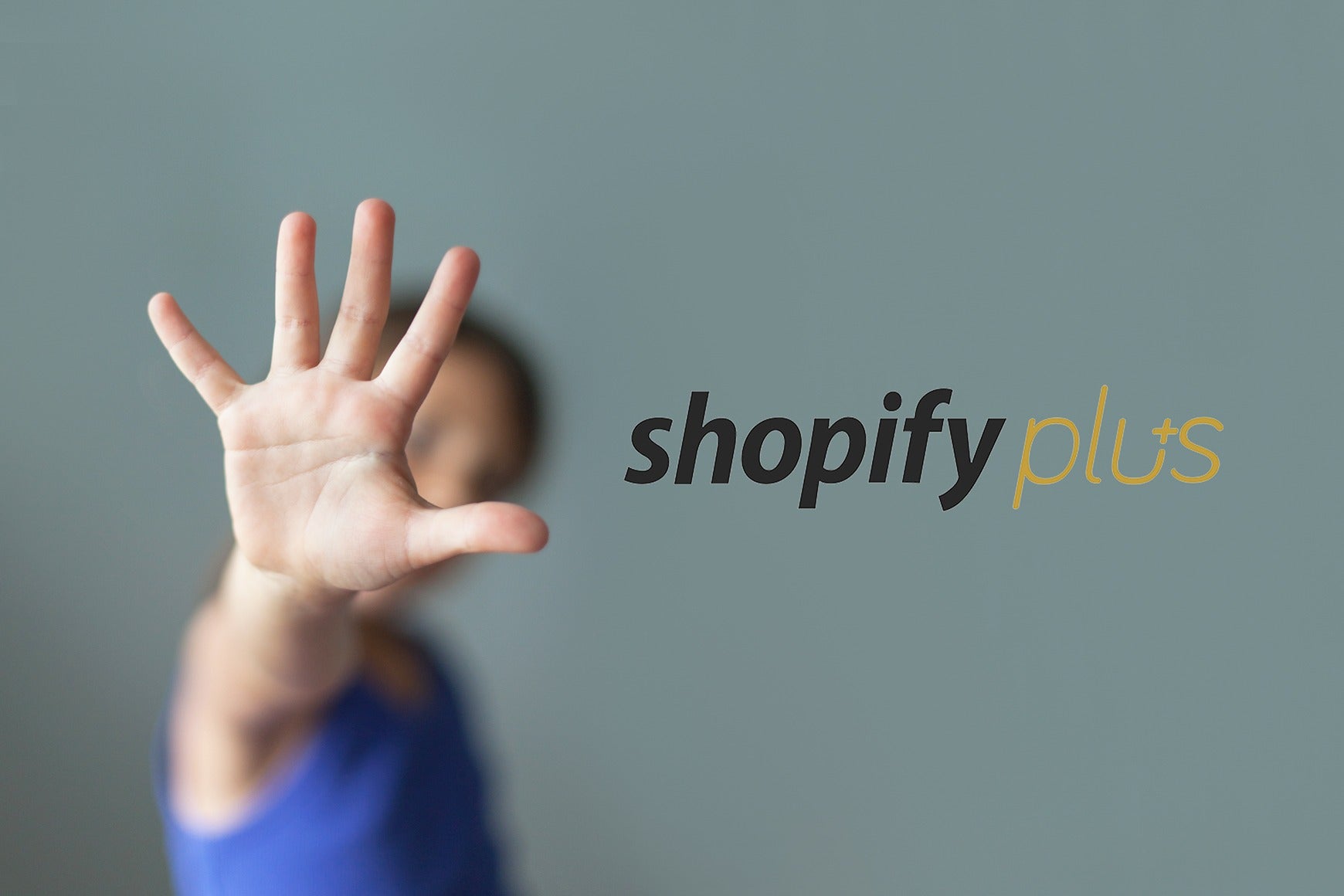 5 great reasons to move from Magento to Shopify Plus
As an online business owner, you know as well as anyone that facts change. And while some of these "factual adjustments" may seem trivial or irrelevant to your day-to-day life (Pluto isn't actually a planet, a penny dropped from the Empire State building won't actually kill you), running your business with outdated information can have serious consequences.
Take Magento. For a long time—like, a decade—Magento was the top dog when it came to ecommerce platforms. Introduced in 2008 as an open source solution, it offered unmatched flexibility and extensibility, allowing previously hamstrung developers to build exciting features and innovative online stores.
But in the past few years, Magento has lagged. Outdated functionality, cumbersome integrations, security risks, and impersonal or non-existent support are just some of the issues that have plagued the platform recently, not to mention the general user-unfriendliness that's characterized Magento from day one.
The good news is ecommerce isn't a one-horse rodeo anymore. More and more merchants are waking up to the numerous downsides of relying on an open-source solution like Magento—and the benefits of working with a SaaS platform like Shopify. Many of these enterprise-level merchants have already moved to Shopify Plus, giving them a less technical, more manageable, and all around better way to run their business.
In today's post, we'll share some of the benefits of migrating to Shopify Plus—including an incredible deal Shopify is currently offering Magento Enterprise and Community clients (or click the link if you're already sold).
Hosting and managed services
One of the biggest draws of a modern, hosted platform like Shopify is just that: it's hosted for you. With Magento, you're required to provide your own hosting, as well as install and configure a slew of back-end architecture before you can start creating your store. That takes a high level of development and programming skill to accomplish.
Shopify Plus clients benefit from Shopify's rock-solid architecture. As a fully managed and hosted service, merchants don't have to worry about adding too many products or having too much site traffic. In fact, many Shopify Plus clients are coming to the platform because they need to be able to accommodate the massive surges associated with flash sales.
Migrating to Shopify means never having to worry about traffic spikes, slow-downs, infrastructure or hosting ever again.
Security
Security is a big deal when it comes to ecommerce. Lack of it is one of the reasons many people are still afraid to shop online. You need to make customers feel safe and secure when buying from your store, and one of the best ways to do that is with something called PCI Compliance (it's the industry's way of certifying that security standards for organizations that handle online payments are being met).
While Magento does provide the ability to create PCI Compliant storefronts, you as the merchant are on the hook for ensuring your site is safe and secure. This can be a costly and time-consuming endeavour, and it can leave many merchants feeling stressed and distracted from the more important aspects of running their business.
With Shopify, you don't have to worry about your customers' information getting hacked or stolen—that's the platform's responsibility. Shopify will ensure your site is PCI-compliant, as well as take care of various compliance assessments and risk management, making sure your site is secure without the need for you to schedule a regular evaluation of your site.
Customization
One of the reasons Magento made such a splash when it was launched was because of its robust customization capabilities. For the first time, store owners could edit the raw HTML/CSS of their site via an advanced interface that gave them total control over the look and feel of their storefront.
But Shopify offers that too—and it's a whole lot more intuitive. Whereas Magento's advanced customization capabilities are really only open to those with advanced web programming and HTML/CSS know-how, Shopify has made things much more accessible with a simple, menu-driven editor.
And with the addition of scripting capabilities, merchants and developers who do have that advanced web programming know-how will be able to "enter" Shopify's servers and create custom functionality without compromising flexibility or maintainability.
Scalability
One of the primary concerns of enterprise-level brands is scalability. You need to be confident that the platform that serves you very well now isn't going to let you down when your traffic and revenues hit the roof.
While both Magento and Shopify have the capabilities to handle high-scale merchants, the demands to you, the merchant, are drastically different (seeing a pattern yet?). Magento requires that you architect your solution to accommodate the single highest peak in traffic. That means building out and managing an infrastructure you may only use a single day every year.
With Shopify, scaling is accomplished much more easily, which is to say it's handled entirely by the platform's team of knowledgeable developers and programmers. Shopify Plus offers unlimited scaling and extensive APIs, so if you're wanting a platform that has the ability to grow and evolve in tandem with your business, it's your best bet.
Community
Now over 10 years old, there's no doubt Magento has built a significant community of developers and designers around its platform. The number of people who have worked with Magento and had a hand in its success over the past decade is impressive.
The thing is, Shopify has developed a large and lively community, too, and Shopify Plus merchants have the added benefit of being able to tap into the Shopify Plus Partners Program, a thoroughly vetted group of experts, each of which represents the best of the best in their given competencies.
There's even a VIP Facebook group for Shopify Plus clients, which encourages conversations about ecommerce design, apps, and strategy, so you can take advantage of community experience and make informed decisions to grow your brand.
Should you stay or should you go?
Migrating to a new platform can sound intimidating and costly, but it's actually never been easier. Go start the re-platforming process today and move your business to a safe, secure, and reliable platform already trusted by over 820,000 merchants.