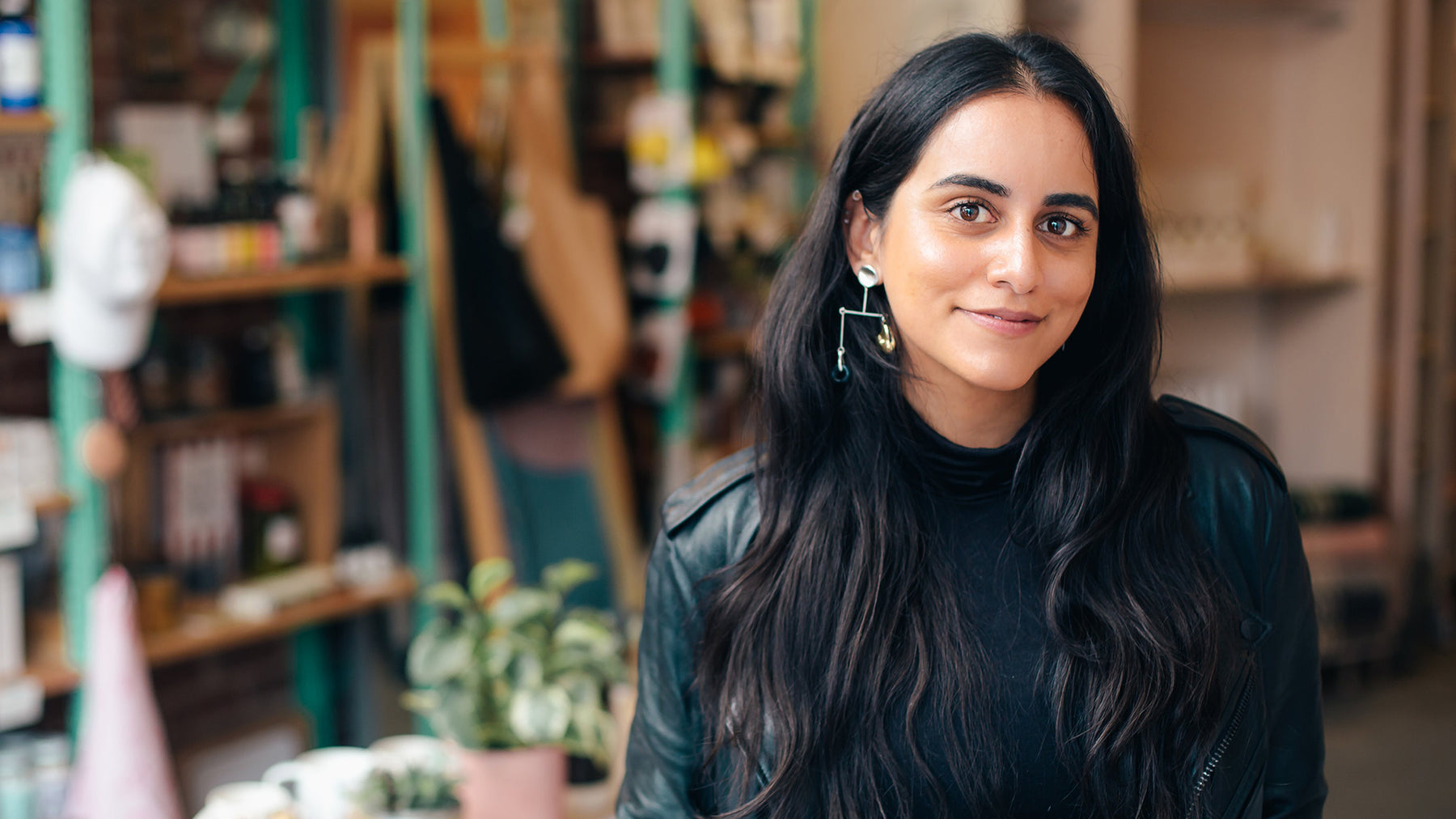 Back to retail-ity: Using pop-up stores to build community
Online shopping is incredibly convenient—just ask the 1.66 billion people who made an ecommerce purchase in 2017. But as great as selling online can be, there's something to be said for good old-fashioned face-to-face retail.
Whether you see it as a blessing or a curse, one of the cold hard facts of running an online business is the lack of customer interaction. While there are many great ways of engaging customers online, brick-and-mortar shops will always have a leg up when it comes to building intimate, in-person relationships with customers.
But don't despair—even as a primarily online merchant, you can still establish and benefit from meaningful, in-person relationships. Temporary retail spaces like pop-up shops and markets are a great option for merchants looking to establish a physical presence without signing rental papers for a full-time retail space.
Temporary retail isn't some newfangled trend. Think of garage sales, farmer's markets, craft fairs, and any VW bus owner selling Bob Marley blankets on the side of the highway.
In the last few years, however, there's been a serious surge in pop-up stores run by businesses that mainly operate online. These merchants are sending a blaring message that physical retail, while changing, is far from dead.
What's so great about pop-up stores?
When properly executed, pop-up shops and other temporary retail spaces can do a lot of good for your business. Among the benefits listed by Shopify are the ability to test new revenue streams, engage customers offline, create urgency around your products ("You can only buy this item right here, right now"), educate new customers, generate brand awareness, and unload inventory.
Temporary retail is also a great way to connect with other merchants and customers in your community. Take Britt Buntain, founder and owner of Victoria's Picot Collective. She started Picot in 2015 as a brick-and-mortar store, and the next summer decided to put on a night market featuring other local makers.
"When it came to planning the market, it was mostly about trying to bring more people into the area, highlighting the businesses already there, and giving a face to the products we were selling in the store," Britt says.
The night markets were such a success that Britt continued to host them throughout the next two summers. In August 2017, Britt decided to close her physical storefront and focus on building her in-house brand of signature fragrances and selling through her Shopify store.
But closing her brick-and-mortar store didn't mean the end of Picot's physical presence. Britt knew that scaling Picot online didn't have to mean forfeiting the community she had built and brought together. She continues to host pop-up markets throughout the year and plans to continue the summer night markets.
"The pop-ups are just so fun," Britt says. "The engagement with people—it's what I love and miss now that I don't have my storefront. The markets are a way of keeping in touch with all those people we got to meet throughout that couple of years when the store was open."
How do you run a successful pop-up shop?
There are no hard and fast rules about how to run a successful pop-up store. Each one is unique. But there are definitely some good rules to live by.
Before you start, you should solidify your reasons for running a pop-up store. Do you want to test your inventory? Promote a new collection? Celebrate a special event? Setting an intention will help you plan and market your pop-up store.
Next, set a budget. This determines your location options and how much you can afford to spend on marketing and promotions. Small-scale booths can cost less than $100, while renting a larger retail space can be thousands of dollars.
Establish the scale of your pop-up. Are you going to be hosting alongside other merchants, like a market or collective? Or are you doing this solo? How long is this thing running? A few hours on Saturday afternoon? A full week? More?
Find your location. Maybe you want to host the pop-up event in your local park, community centre, or hockey rink. Or maybe you want to go on tour and host multiple pop-ups in multiple cities. Storefront is a website that lets you browse potential pop-up locations in cities across the globe.
Once you've determined your scale and space, it's time to talk logistics. This means figuring out things like how to accept payments (if you sell on Shopify, their POS systems make it easy), as well as furniture, signage, transportation, and a plan for how to set up and take down the event.
After you've ironed out these details, it's time to promote. Use any means at your disposal: social media, word of mouth, the radio, or maybe even some old-school posters and staples. Find creative ways to get your event onto the community's radar. Plan your promotions appropriately for the length of your pop-up.
Finally, do your thing. Have fun. Connect with your customers and take advantage of the unique experience you've created. Consider creating a hashtag or special social media account so you can connect with people after the event and use their content to promote another pop-up shop in the future.
Final thoughts
Pop-up stores are more than a just trend. They're an amazing opportunity to connect with your community and create meaningful relationships with customers. From small businesses like Picot to huge companies like Nike, retailers are embracing the face-to-face nature of pop-ups and using them to build community.
"There's still so much value in having your product in someone's hands so they get to experience it," Britt says. "There is something really valuable to being in-person."
If you're planning to start a pop-up shop, thisopenspace offers a great collection of resources and guides. Shopify has also compiled an indispensable Ultimate Guide to Pop-Up Shops, which we can't recommend strongly enough.
Have you participated in or hosted a pop-up store before? What was your experience like? Any tips for others? Share your thoughts in the comments below!