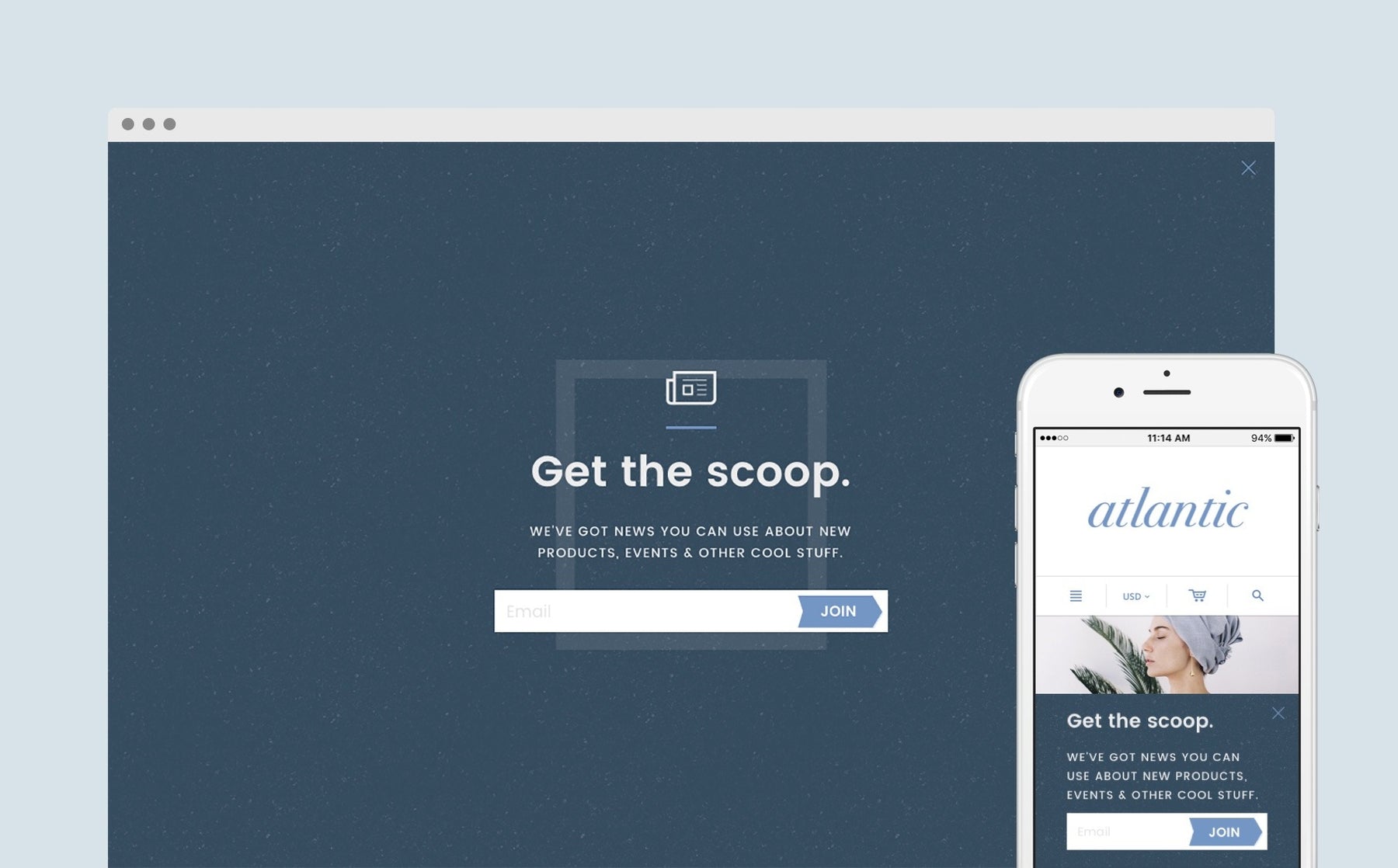 What Google's "mobile popup crackdown" means for your store
In case you missed it, Google announced that it will be cracking down on mobile popups and "intrusive interstitials" in a bid to make the internet more mobile-friendly. As of January 10th, 2016, the search engine is penalizing—i.e. dropping in its search rankings—sites that show content-obscuring popups when a user opens a page on a mobile device.
At first glance, it might seem like the announcement has big implications for online stores that rely on popup apps like Pixelpop for engagement and conversions. But a closer look reveals that this is hardly "Mobilegeddon." There are a few quick things you can do to make your site Google- and mobile-friendly, and all of them are totally painless!
In this post, we'll tell you everything you need to know about the changes to Google's algorithm, along with how to keep your popups and that precious SEO you've worked so hard for.
Where's this change coming from?
It's simple, really. Google wants to make the internet a better, more easily-navigable place for mobile users. And with nearly 60% of searches happening onmobile devices, we say that's a good thing!
In 2014, Google added a "mobile-friendly" label for pages that were optimized for smaller screens (i.e. where the text and content was decipherable without zooming and horizontal scrolling, and where tap targets were adequately spaced). Today, 85% of all pages meet that standard, so Google has done away with it in favour of mobile-specific ranking criteria. One of those criterion is that a page doesn't show "intrusive interstitials."
What's an "intrusive interstitial"?
We're so glad you asked. One of the key things to understand about Google's new mobile-friendly criteria is that it does not affect all popup types, or even all popup types on mobile. According to Google's official statement, interstitials that will negatively impact a page's rank are those that "make content less accessible to a user." This includes:
Showing a popup that covers the main content, either immediately after the user navigates to a page from the search results, or while they are looking through the page.
Displaying a standalone interstitial that the user has to dismiss before accessing the main content.
Using a layout where the above-the-fold portion of the page appears similar to a standalone interstitial, but the original content has been inlined underneath the fold.
Google has also made it clear that popups that are legally required—like Pixelpop's cookie disclaimer, which warns about the use of cookies to in accordance with E.U. law, or age-verification popups like the ones used by adult websites and liquor companies—will not affect page rank.
What is Pixel Union doing about it?
Our Pixelpop popup app has always been mobile-friendly, at least insofar as the popups you create with it look as great on mobile as they do on desktop. Now, Pixelpop is also Google mobile-friendly, meaning the popups you create with the app will automatically comply with Google's new guidelines.
When enabled, Pixelpop will condense all of your popups into bars when loaded on mobile devices. Bars take up "a reasonable amount of screen space," according to Google, and are easily dismissible. Since they don't detract from content or make it less accessible, pages that feature popup bars and banners will not be affected by Google's update.
The only type of popup that Pixelpop will not condense into a bar is cookie disclaimers, which, as mentioned, are A-okay by Google.
What else can you do to avoid being penalized?
If you don't already use Pixelpop (what are you waiting for?), or if you're still feeling anxious about Google's new rules, the best way to avoid the "popup penalty" is to think like Google. All Google wants to do is make the internet more accessible, navigable, and user-friendly, so ask yourself: Do your popups fit with those goals?
Think about the intention behind your popup, how visitors engage with it, and how it complements or obstructs the content of your site. Remember, inaccessible content is bad for both search rankings and mobile experience—but accessible content, accompanied by a non-intrusive banner filled with relevant information? That's what dreams are made of (at least in the eyes of Google's algorithm developers).
Summing up
As we move towards an ever more mobile-centric web, the criteria for what makes a usable, intuitive website are constantly changing. Thankfully, Google's new mobile-friendly algorithm is easy to adapt to. Implement our suggestions and you should be well on your way to top-notch mobile UX and a great search ranking. Good luck!