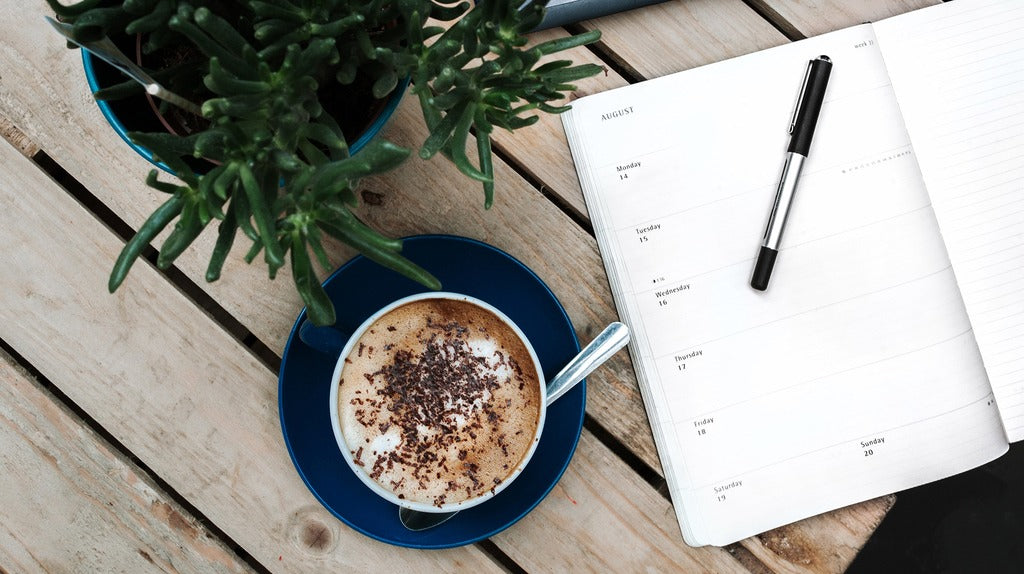 The most important ecommerce dates of 2020
When it comes to ecommerce statistics, there's one common theme: The amount of money being spent online is increasing every year.
While Black Friday, Cyber Monday, and the Christmas shopping season are shoo-ins for big sale opportunities, there are a number of other important dates that can creep up throughout the year. When approached strategically, both traditional and non-traditional holidays can give a huge boost to your sales.
With that, here are the most important ecommerce dates for the coming year. Don't forget to circle these on your marketing calendar and allow ample time to prepare for each, so you can beat your competition and keep your business thriving.
Valentine's Day (February 14)
Whether you like it or not, Valentine's Day is a multi-billion-dollar holiday celebrated by over 50% of consumers. Jewelry sales alone reach almost $5 billion. What can you do to add a little romance to your sales and promotions?
When planning your campaigns for Valentine's Day, it's important to remember that couples aren't the only ones celebrating. See if you can offer something for the singles in the crowd. After all, almost 50% of American adults are single. It's not uncommon for singles to celebrate with family, friends, or even themselves.
Earth Day (April 22)
Earth Day isn't just about taking out the recycling or powering down for an hour before binge-watching Planet Earth. April 22nd is an opportunity for environmentally-minded people and retailers to think about their impact on the planet and brainstorm ideas for a more eco-friendly lifestyle or business model.
Even if you don't trade in solar-powered lamps, organic cleaning supplies, or reusable wax food wrap, you can still use Earth Day to showcase what your business is doing to tread lighter on the planet.
More and more consumers are saying that sustainability is something they consider when shopping. Over 65% of consumers are willing to spend more on products from businesses that are committed to environmental and social causes. This is an opportunity to attract new, like-minded, and potentially lifelong customers.
Mother's Day (May 10 in North America, March 22 in the UK)
Mother's Day is dedicated to showing our moms how much we appreciate them and their selfless acts of love, from hemming our curtains to baking our favourite blueberry muffins, and everything in between.
Canadian shoppers spend an average of $76 on Mother's Day gifts. With most shopping done immediately before the holiday, it's important to keep deals going right up to the big date. Additionally, shoppers could be more willing to splurge on next-day delivery if they see a good deal and they're in a pinch. Your sale might just be the saving grace for that procrastinating child or spouse.
Father's Day (June 21)
After age six, it's no longer acceptable to gift your dad a tie made of manila tag coloured with crayon, especially after that time he totally had your back when you crashed the car.
Last year, Father's Day spending was expected to land in the $15 billion range, with 29% of that taking place online. You can be sure estimations for both figures will be even higher this year.
Back to school (August 1 through Labour Day)
For those who've left the semester system behind—or who don't have kids of their own—it's easy to forget that back-to-school shopping is a thing. And with billions of dollars up for grabs, we don't want you to forget about it.
Most back-to-school consumers start their shopping three weeks to a month before school starts. Make sure your promotions appeal to parents and students alike. Students will be looking for the most fashionable items and buzzworthy gadgets, and parents the best deals.
BFCM Weekend
Thanksgiving Day (November 26)
American retailers saw a 14.5% increase in spending this Thanksgiving, with online shoppers spending $4.2 billion. While you might find yourself swaying exclusively toward BFCM deals, don't forget the millions of shoppers eager to spend on the holiday itself.
With many people celebrating Thanksgiving in non-traditional ways, such as Friendsgiving, there's no reason for you to stay strictly within the classical confines of the Black Friday and Cyber Monday sales dates.
Black Friday (November 27)
Black Friday 2019 broke records: Online shoppers spent $7.4 billion, an increase of US$ 1.2B over last year.
These days, consumers are less willing to elbow their way through a Best Buy lineup, and more inclined to shop from the comfort and safety of their couch. In fact, Black Friday once again saw a decrease in foot traffic in department stores.
Cyber Monday (November 30)
This is the day! Cyber Monday is the finale of BFCM. In 2019, Cyber Monday sales increased by 19.7% over 2018, making it the biggest online shopping day of the year.
Hopefully you were part of the record $9.4 billion spent—and if not, there's always this year. Mcommerce accounted for $3.1 billion of those sales, highlighting the continuing shift from desktop to mobile. The entire BFCM weekend falls a bit earlier than last year's extremely late dates, but still don't be afraid to start those sales early!
(The rest of) December
Maybe clumping the rest of December together feels like a bit of a cop-out, but your business should be on its toes all month. While daily sales likely won't compete with those chart-topping BFCM days, there are several important shopping dates throughout the month that boast exceptionally high online sales:
Green Monday (December 14)
The second Monday in December, Green Monday was originally coined by eBay as a way to advertise their biggest sales day of the month. Other retailers have followed suit and co-opted it as the last day for shoppers to buy and guarantee their gifts will arrive in time for the holidays.
Free Shipping Day (December 18)
Did you know 55% of online shoppers in the US cite free shipping as the most important checkout option? Free Shipping Day is an excellent opportunity for you to entice holiday shoppers, and a great way for your customers to avoid busy lines and expensive shipping fees. Sounds like a win-win for everybody!
Super Saturday (December 19)
Super Saturday, sometimes called Panic Saturday, is the last Saturday before Christmas and a chance for procrasti-shoppers to get in some last-minute shopping. Super Saturday draws in over 150 million consumers panicking to find the perfect gift. This one-day sale aims to outsell any other day of December shopping.
Boxing Day (December 26)
A classic for many members of the Commonwealth, Boxing Day has a long and storied history in brick-and-mortar retail stores, but many shoppers have come to expect online sales as well. In the notoriously slow post-Christmas haze, a sale or ad campaign can never hurt!
Final thoughts
While these aren't the only days you can cash in on, we hope you'll keep these important dates in mind when planning your 2020 campaigns. Your products will likely determine which day is the most fruitful for you.
Every business has a different way of planning for holidays and sales, but there's one thing that never changes—the customer is key. Be mindful of the messages you craft and how consumers are interacting with you and your products. Any online store can have a sale for any of the dates above, but it's how they craft and deliver their message that will ultimately determine their success.
And while your message will vary depending on the holiday, the app you use doesn't have to. Ultimate Special Offers is the only Shopify app to combine every type of sale and discount. Try it free for 10 days!