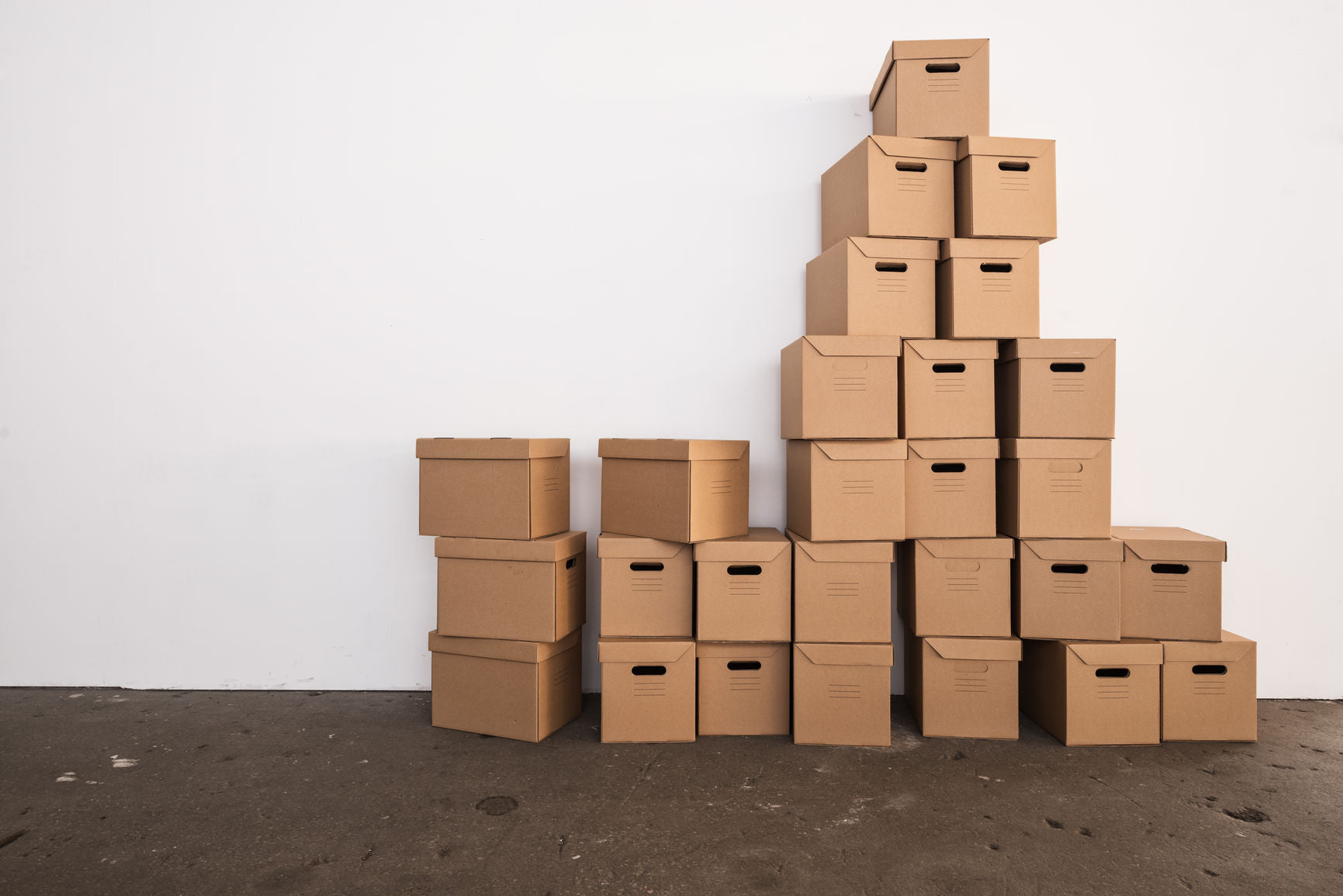 ReCharge Apps founder talks subscription ecommerce
In the past couple years, one of the most noticeable trends in ecommerce has been the rise of subscription-based businesses. Curated "box companies" have received arguably the most attention—we profiled eight of our favourites last week—but there are all kinds of online stores selling physical products on a recurring basis.
Launched in 2014, ReCharge is an app that helps companies manage their subscription businesses. It integrates with Shopify and Bigcommerce stores, as well as payment systems like PayPal, Braintree, and Stripe to handle taxes and shipping while providing a portal for customers to manage their subscriptions.
"It used to be that companies had to cobble together a solution using recurring billing services meant for SaaS companies or developers," says Oisin O'Connor, founder of ReCharge. His Los Angeles-based team saw an opportunity to develop an app that would cater specifically to physical products and help online merchants "lock in" a portion of their customers with subscriptions.
We chatted with Oisin about the rise of subscription ecommerce and what online store owners need to think about before switching to a subscription-based model.
–
Could you describe your typical customer? Is it somebody who's already offering subscription services using a different method? Or is it someone who's just testing the waters and starting to run subscriptions from an existing ecommerce store?
We definitely have people that came to us from existing solutions that weren't built for physical products. We also have a lot of people who are doing subscriptions for the first time, just because they didn't have the features they needed to sell physical products on a recurring basis. On the whole, I'd say our typical customer is one that's selling a consumable product—something you can either drink or eat or consume in some nature.
How does selling physical products differ from selling non-physical products?
Non-physical products don't have to deal with things like shipping, or customers being able to change variants or quantity, or a customer just saying they're out of town and wanting to put their subscription on pause, or saying something like, "I want it delivered on the third of the month because I know I'll be at home at that time." There's a major difference in the controls the customer has, as well as the restrictions around physical products versus digital ones.
What makes consumables particularly good for subscription-based businesses?
Well, I think the natural buying habit is there for a subscription—if you get the same protein shake from a store every month when you run out, then you probably already have the natural inclination to subscribe to it on an ongoing basis.
Do you have any thoughts on how a merchant who doesn't currently offer a subscription-based service could get into that territory?
They would definitely want to use a solution like ReCharge, just because of the pains of collecting credit cards, creating orders on an ongoing basis, and giving customers control around those subscriptions. The way they run their business basically stays the same, in the sense that their customers might have bought from them again anyways—a subscription-based model just means locking them in. It stops those customers from going to a competitor, and also stops them from just forgetting and not buying from you.
For merchants starting new subscription businesses, how much of a concern is number of subscribers? Is there a critical mass that needs to be hit early on?
What we see are two types of subscription-based businesses. There's one where a merchant is just bolting it on to their existing business—an example would be a company that sells health bars—they already sell them, and by doing subscriptions they're going to capture a percentage of their audience on subscription and lock them in. With that kind of business, number of customers isn't really a concern—it's just growing their business.
For a business that's purely subscription-based, like a subscription box company, there is definitely a question of critical mass. Because it takes so much work to put together the box, to curate it every month, to handle the inventory management, there is that threshold of paying customers that needs to be hit before it actually makes business sense.
How much do merchants need to think about shipping when they're developing their business model or pricing model?
It really comes down to margins and where their focus is. Certain companies will have higher baked-in margins because of their verticals—vitamins and health products usually have higher margins than food, for example. Also, if a merchant's product is perishable, they'll have to think about who they're offering subscriptions to and how to make that manageable. We have clients doing food boxes, and they can only ship them within a certain geographic region.
What are some common mistakes businesses that are new to the subscription model tend to make?
One common mistake is inventory. A business won't have enough inventory for a subscription, and they'll sell, let's say, a hundred items on a weekly subscription, and they'll quickly run out of inventory to meet the demand. You can prevent that by limiting the number of people who can buy into the subscription, and then you properly ramp up from there.
The other problem we see is people getting too complicated with their subscription systems. They'll try to get really fancy with customers curating everything, but unless you have a big audience it just doesn't make sense. It's usually better to start really simple with your subscription business. That advice probably makes sense for all businesses…
What kind of results have merchants seen using ReCharge?
With businesses selling consumables, we see up to 35 percent of their revenues becoming subscription-based, which is a huge boost. For subscription box companies, we're becoming an enabler for the very existence of their business. We have people doing tens of thousands of boxes a month. We also see a lot of people who have a traditional business like a fashion company, and they have an audience that likes their curation, and then they do a box of the month, and that becomes really popular if they have the audience already for it.
Where did the idea for ReCharge come from?
We're a team of 16 people here in Los Angeles. Before we developed ReCharge, we had our own agency and lots of different apps, and we were bootstrapping our company. We saw the kinds of problems that everyone in the ecommerce ecosystem were having around recurring billing for physical products. It seemed very much like a no-brainer that a store would try to lock in customers on a subscription model, because the lifetime value of the customer increases by so much. We know how fickle modern customers are, so we made this product and launched it, and there was a lot of demand and it became our main focus as a company.
You started off by launching with Shopify, and now you're going into Bigcommerce. Is ReCharge compatible with other ecommerce platforms?
We have other platforms on the roadmap, but we're very selective about the platforms we launch on. Because there are so many needs around physical products, we want to provide a really seamless integration into those stores. We're slowly ramping outwards so that the overall quality of the product is at the level it needs to be.
It seems like ecommerce subscription businesses are having kind of a "moment" right now. What do you think about the staying power of this business model?
I think, again, it comes down to the two types of subscriptions. If you're doing subscriptions for consumable goods, it's definitely here to stay. Consumers like the convenience factor, and they like the fact that they get a discount for being a loyal customer.
For subscription box companies, it's a little bit more unknown. They make great presents, and we've definitely seen a lot of success with curation by people with rabid fanbases. But we've also seen customers get fatigued by boxes. I guess the big question is, how do you provide a great curated experience that stays relevant to people, where they don't just get one bad month and then cancel? The businesses that figure that out will be the ones that stick around, and the ones that can't will just churn out their customers at some point.
What's your best ecommerce advice for merchants who are just starting out?
Keep it super simple and focus on customers. The most successful companies that use us, they don't overcomplicate things—they know their customer extremely well, and they know exactly what product they want.
To learn more about ReCharge, head to www.rechargeapps.com