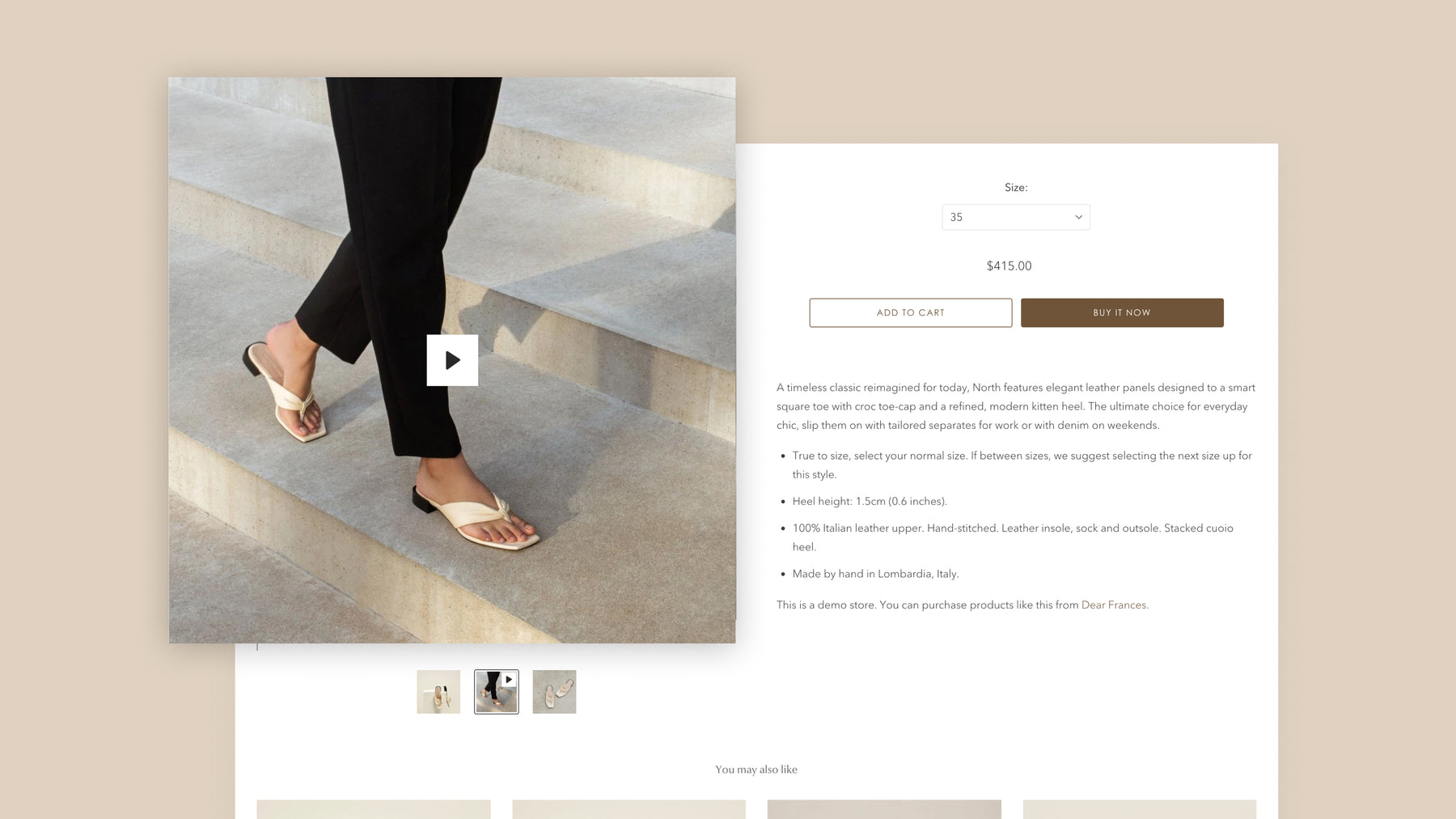 Shopify introduces built-in video, 3D modeling and increased AR support, creating the ultimate shopping experience.
When it comes to creating a compelling store experience, one of the most important aspects to consider is your product pages. And while having great copy and product descriptions are certainly part of the equation, the majority of your customers will ultimately make a purchase decision based on product imagery and media. With that in mind, Shopify has recently added built-in advanced media support allowing merchants to upload technical aspects such as 3D models and videos directly to product pages—without the need for custom code or a third-party app. It's as easy as adding an image! Read on to learn more.
3D Media gives life to product imagery
By adding 3D support, merchants now have access to flexible product display options. In addition to providing a more engaging customer experience, 3D media is a great way to lower costs in the long-term when compared to traditional product photography, as less images are needed to showcase a single product. However, 3D models aren't limited to large ticket items—they can be used by merchants of all sizes to create and display: 
Photorealistic images
Color variations 
Lifestyle shots 
Augmented reality experiences
Virtual reality experiences 
Animations
and much more...
Regardless of what you're selling, it's worth exploring the benefits of adding 3D to your Shopify store.
Increase engagement with built-in video support
We all know that video plays a pivotal role as a marketing asset on social media, and on your homepage. When added to product pages, however, it can increase engagement when it counts most, at the point of purchase.
Thanks to the product media update, merchants can now incorporate video into product pages, by uploading videos directly to Shopify, thus allowing you to add additional context to:
Explainer videos 

Teasers 

Reviews

Testimonials 

Product demonstrations

 
And more! 
Visualize products with AR support
In addition to 3D models and video, merchants can now choose to demonstrate augmented reality within product pages using 3D imaging support. With AR, merchants can take product imagery one step further and utilize the augmented viewing feature, allowing customers to physically visualize products within their environment.
Looking to add product media to your store?
All Pixel Union themes now support the new product media update. To add to an existing store, we recommend using the theme updater app to update your current theme. This will ensure your settings and theme customizations remain functional and intact. If you're looking for a new theme, be sure to visit our theme collection here or on the Shopify marketplace.