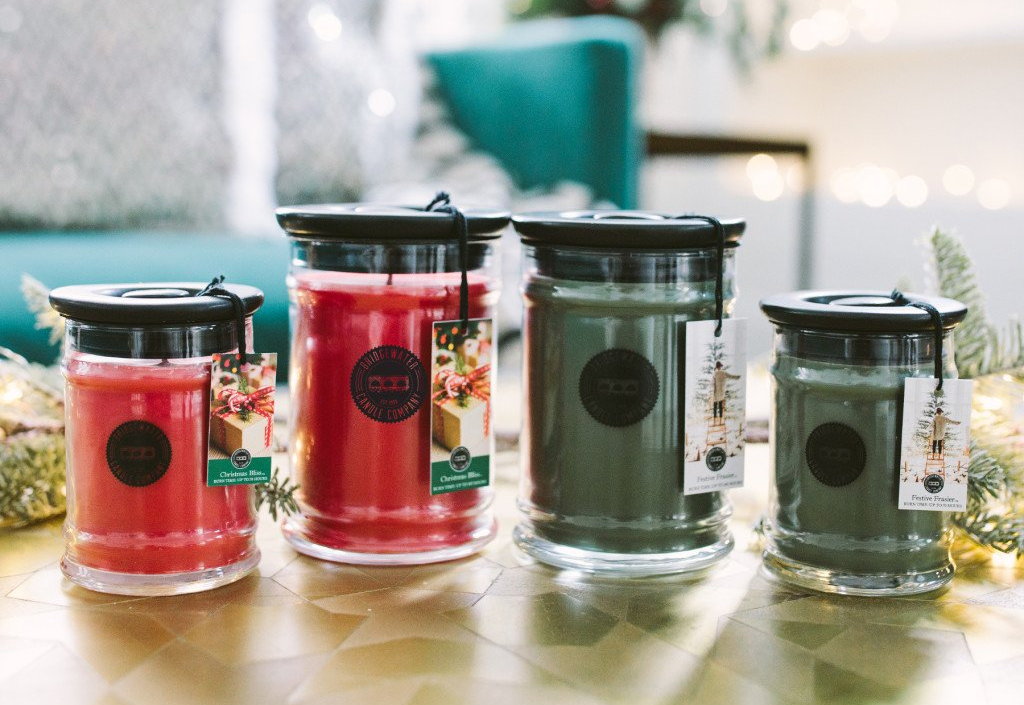 Merchant Spotlight: Bridgewater Candle Company
Jamie Pierce is the Marketing Growth Manager for Bridgewater Candle Company, located in Spartanburg, South Carolina. Bridgewater was established in 1998 by Bob & Sylvia Caldwell and remains a family-owned business.

Bridgewater Candle Company believes in the smell good, feel good, do good life. Bridgewater has gained a reputation for its clean-burning candles and full fragranced products.

Bridgewater has another reputation, too. Giving back is very important to the business, which is committed to spreading light around the world through its Light a Candle • Feed a Child™ program. By partnering with Rice Bowls, a non-profit organization that provides food for children in orphanages around the world, Bridgewater donates three meals for every jar candle sold.

Shopping may seem small in the grand scheme of things, but Bridgewater candle purchases make a BIG difference. They've been able to provide over 12 million meals to kids all over the world through their partnership with Rice Bowls. That's a REALLY BIG deal worth celebrating!

"Along with keeping our eyes and hearts on our mission to feed more kids, we try very hard to really listen to our customers' wants and needs and provide them with the best customer experience possible," Jamie says.

Providing a great customer experience is the name of the game. Jamie shares how everyone from product development and customer service to marketing and shipping teams all understand that the customer experience is what keeps their business growing.

Also helping the business grow is its use of Ultimate Special Offers to provide great incentives and deals to Bridgewater's customers. Ultimate Special Offers has improved the business with a simple, non-intrusive tool to promote products to their customers.

"We are all inundated with emails, texts, and advertisements on a daily basis. Ultimate Special Offers allows me to give a little, 'hey check this out' pop-in to our customers without being too pushy," Jamie says.

Jamie likes to utilize the Upsell/Cross-sell offer on a daily basis. She has found this is a great way to introduce new products to customers. With a brand new product, Jamie will choose to promote it alongside one of Bridgewater's best-selling products. When a customer adds that popular item to their cart, they immediately get an offer to try the new product.

Jamie thinks it's amazing how a simple reminder of what's new can trigger a customer to add to the cart. She will also cross-sell related products. If a customer adds a bath bomb to their cart, Jamie will set up an offer that suggests trying out their foaming body wash and hand cream.

Jamie says, "It's such an easy way to increase the average order value."

Bridgewater uses a handful of different apps through Shopify to support their Business to Customer part of the business, but Ultimate Special Offers is the only cross-sell/upsell app Bridgewater has utilized.

"I am not one to sit on an app that isn't working for our team. Ultimate Special Offers will continue to be a useful tool in our belt that we will use consistently to drive sales," Jamie shared.

Jamie believes new businesses should experiment to find what works for their business. It's a big Business to Customer world out there and every company and customer base is different. Don't be scared to try different tools to see what sparks the most interest. You'll be surprised that sometimes it's the simple things, like a cross-sell, that can make all the difference to your daily bottom line.
Want to be a featured merchant? Reach out to us at feedback@pixelunion.net. We'd love to hear from you!