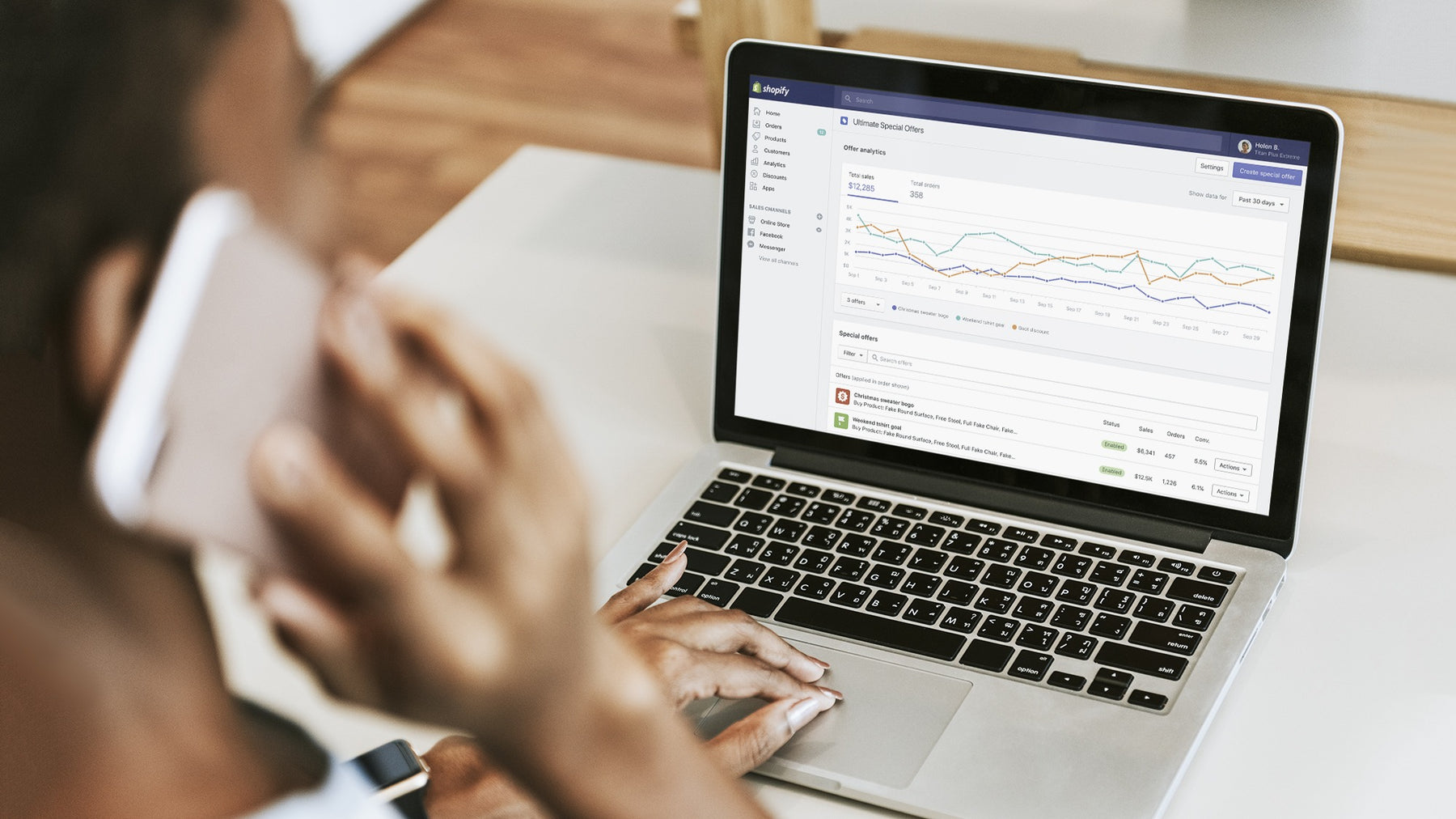 More data, more sales with Ultimate Special Offers
We all love data visualization. Whether it's a heat map of global running routes or a scatter plot of The Boss's complete works, there's something incredibly satisfying about seeing huge amounts of data presented in artful fashion.
But the best part of these colourful graphs and charts isn't that they look nice or that they're easy to process. It's that they provide context, reveal patterns, highlight opportunities, and help us make better, more informed decisions.
That's why we're so excited to introduce offer analytics in Ultimate Special Offers, our all-in-one Shopify app for sales and promotions.
With this new feature, not only can you run an awesome array of special offers—now you can track their success and visualize a return on your investment. This is exactly the kind of intel you need to stay agile, increase efficiency, and drive conversions in an increasingly competitive online market.
In this post, we'll share some of the powerful new tracking features in Ultimate Special Offers. Read on to see what's new, or if you prefer to jump in straight away, go to the app store and get Shopify's best sales app with a 10-day free trial.
Meaningful metrics
When we started designing this update, we knew we wanted to dig deep to give you a detailed understanding of how your offers are performing. But we also wanted to provide a zoomed-out view to show how offers created in the app are impacting your overall bottom line. By default, the new offer analytics graph shows total sales and orders from all offers run through the app over the past 30 days. You can use the drop-down date picker to adjust the time period, and hover over specific points to reveal daily numbers.
Taken together, these high-level stats show the power of promotions. (A UK survey found that up to 50% of consumers only purchase when a promotion is involved.) This info is obviously great for giving insight into how your offers are performing overall, but it does't tell you what to change in order to improve. For that, you need to isolate your offers to see how they're performing at an individual level.
Actionable insights
The best part of the new offer analytics graph is that it allows you to see how your offers stack up against one another (and therefore, which offers are best for your store). For example, if you've created a goal offer and a gift offer, you can compare the two to see which is more effective with your customers.
This can help answer all sorts of questions about your store's marketing and promotions. Does running a flash sale at the same time as a long-standing discount boost both or hurt one? Are customers more receptive to certain promotions at certain times of the year? How do targeted promotions compare to store-wide sales? And because we know how important these stats are, we've included them not only in the graph, but in-line next to each one of your offers.
Searching and filtering
Besides adding these powerful new performance reporting features, we've also made some big improvements to the way you navigate your offers. Previously, if you wanted to edit, disable, or delete an offer, you had to scroll through your entire offer list, scanning for the one you were looking for. Given that many users have dozens of offers—sometimes spanning multiple pages—this experience was far from ideal. Search and filtering make locating your offers much, much easier. If you know the name of the offer you're looking for, you can enter it (or part of it) in the search box. The app searches as you type, returning offers that match almost immediately.
If you don't know the offer name, or if you're simply looking to narrow your search, you can use the filter feature. The app allows you to filter by offer type and status, displaying the applied filters and results below.
More data, better decisions = more sales
There may be no single, surefire recipe for ecommerce success, but we believe reliable, actionable data is one of the key ingredients. With these enhancements to Ultimate Special Offers, you now have access to this data for the first time. You can see what's working, what's not, and what changes you can make to drive conversions and increase sales in your store. We're super excited about these new features, and we're already hard at work adding more. As always, we love getting feedback, so let us know what you think! Ready to try Shopify's best sales app? Click below for a 10-day free trial!
– 
Ultimate Special Offers
Sell more with Shopify's only all-in-one discounts app.