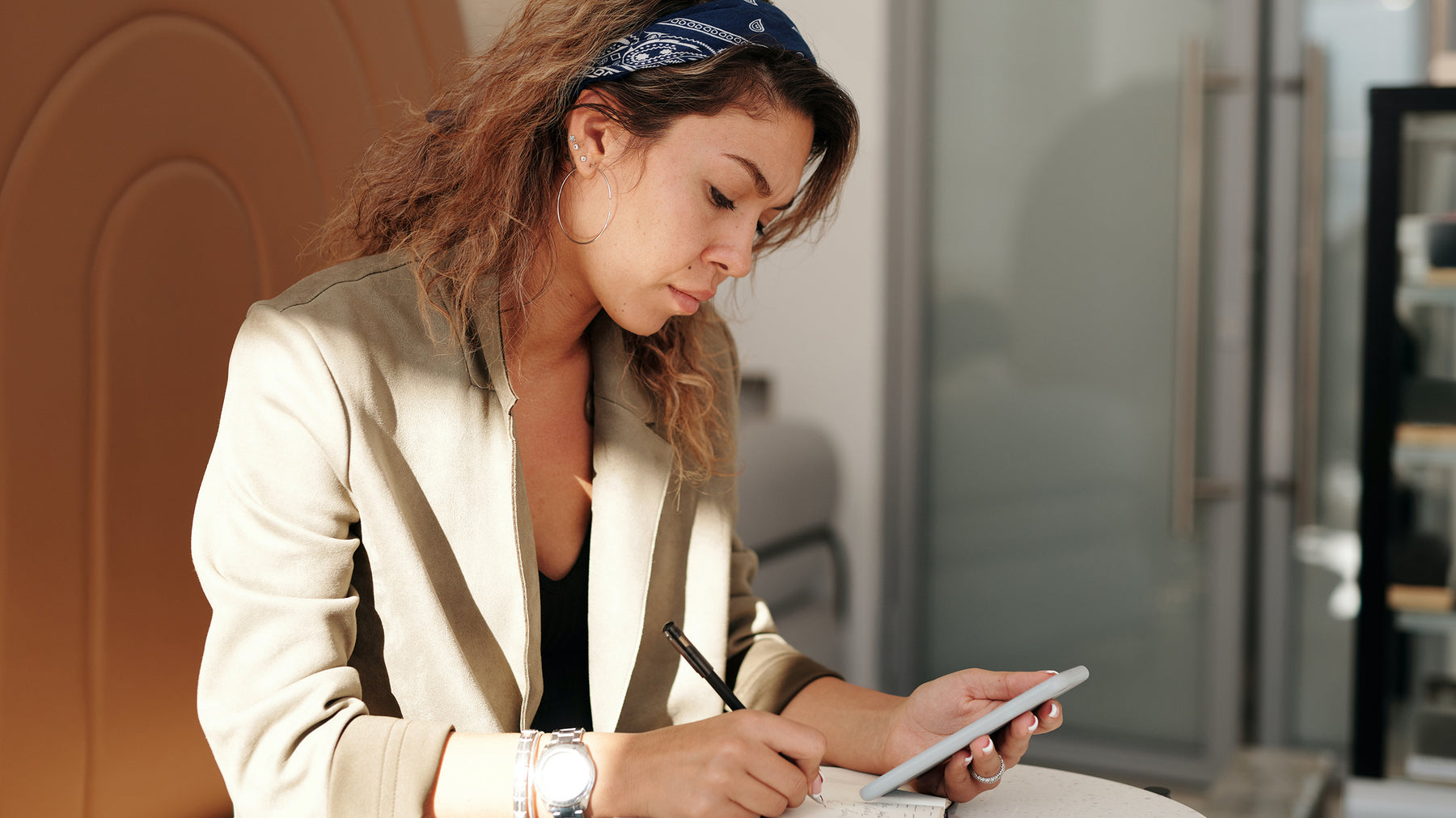 10 Shopify apps to help you win Black Friday
The holidays are a stressful time in ecommerce. Your production goes into overdrive, you haven't slept more than five hours a night since September, and a single weekend is about to make or break your fiscal year (sorry, but it's true).
Here's the thing: you don't have to do it alone. One benefit of running a business on Shopify is that you have access to literally thousands of apps built to help you extend, improve, and automate the functionality of your store. Some of them are even free.
We've rounded up ten of our favourites that will give you the biggest BFCM boost. Whether you're looking to design a killer landing page, upgrade your customer support, or increase order values, here are 10 apps we think every Shopify merchant should consider ahead of the holidays. 
Pixelpop
We like to think of Pixelpop as the Swiss Army knife of BFCM apps. You can use it to build your mailing list, promote products, or incentivize conversions with coupons and exit-intent offers. If you're not already collecting email addresses, you better start doing it now. When it comes time to send those BFCM promotional emails, you'll be glad you did.
The same goes for making the most of your increased holiday traffic. You may not convert every shopper who visits your store during the holidays, but by collecting their email address, you give yourself an opportunity to convert them in the future.
Start building your mailing list with Pixelpop. 
Countdown Sales Timer
Just because BFCM has been your entire world for the past three months, that doesn't mean your customers know what it is or when it's coming.
To ensure they don't miss out, use Countdown Sales Timer to create an anticipation-building timer bar for the top or bottom of your store. When the big day finally hits, you can reset the clock so that it counts down to the end of your sale, and again afterwards to let customers know about an important buy-before deadline like holiday shipping.
Instill urgency in your customers with Countdown Sales Timer.
Page Studio
Check out any major retailer's site around Black Friday and you'll find they have a landing page dedicated exclusively to the event. Creating professional-calibre landing pages can be tricky if you don't have a digital designer in your corner. Page Studio makes it easy, giving you the tools you need to create attractive, responsive pages using its intuitive WYSIWYG editor. As they say, "If you can click a mouse, you can build beautiful pages."
Build your Black Friday landing page with Page Studio.
Ultimate Special Offers
Ultimate Special Offers (USO) is the only all-in-one sales solution for Shopify, allowing you to run eight different sale types. Choose from BOGO, bulk sales, bundles, classic discounts, free gifts, upselling, and more. Shopify's native discount feature works okay but we often see merchants move to USO after getting frustrated with Shopify's limitations. USO replaces the clutter of discount codes and multiple sales apps as a go-to sales solution that is not only great for BFCM but for all your sales year-round.
Create an offer with Ultimate Special Offers.
Smart Shipping Bar
Smart Shipping Bar is all about motivating shoppers and maximizing sales. This app lets you set your free-shipping threshold at a viable number for your business, and target only the countries where you can afford to offer free shipping. As customers add items to their cart, they can see how close they are to receiving free shipping. Smart Shipping Bar is highly customizable and a great way to increase conversions and average order value. There's even a "free forever" plan to help you get started right away.
Start rewarding your customers with Smart Shipping Bar.
---
A great way to build social proof is by showing recent sales notifications. These subtle popups give your store the feeling of a bustling brick-and-mortar shop, helping you build trust with customers and increasing conversions along the way.
Bizzy Social Proof is a great option for quickly adding recent sales notifications to your store. Once installed, you can easily manage the appearance and frequency of your notifications, and even track how much they've helped boost conversions.
To expand your social proof strategy even further, you'll want to build an audience and foster relationships with social followers, brand ambassadors, and influencers.
Get started on your social proof strategy with Bizzy.
Tidio Live Chat
We all know the frustration of standing in the middle of a retail store, unable to find an employee when we need them. It's no less annoying online, which is why Tidio Live Chat is so great.
Tidio enables merchants to engage their customers, communicate with them, and let them know there's a real person there who can help them choose the right product. You can even set up automatic messages, allowing you to reach customers at critical points in their purchasing journeys.
Start helping your customers with Tidio.
Rewards and Referrals
Loyalty programs are a great way of incentivizing repeat purchases and fostering brand loyalty, and there's no shortage of options for merchants wanting to set up a program.
Swell's offering is one of the most robust, letting you award points for more than 10 types of customer actions. These actions include purchases, reviews, social follows, and more. The app also lets you tap into the power of word-of-mouth referrals, incentivizing current customers to share your store with their friends and family using unique referral links.
Create your rewards and referrals program with Swell.
Back In Stock
With the volume of traffic and sales that's going to hit your store BFCM weekend, it's practically inevitable that some items are going to sell out. That's great for you, but a bummer for customers who missed out on their favourite product.
To make the most of a sad situation, Back In Stock allows those customers to opt in to get notified when their product is, well, back in stock. Plus, you get to build your mailing list and capture sales you would have otherwise lost. Win-win.
Keep your customers in the loop with Back in Stock.
Aftership
Any experienced online merchant knows that getting a customer to click the buy button is only half the battle. You still need to pack and ship their order, provide regular status updates, and send follow-up offers to further engage them.
Fortunately, Aftership can do a lot of the heavy lifting for you. This app helps you create branded tracking pages, send proactive delivery updates, and draw past customers back in with automatically triggered re-engagement campaigns.
Stay connected with your customers with Aftership.
 Updated September 28, 2020