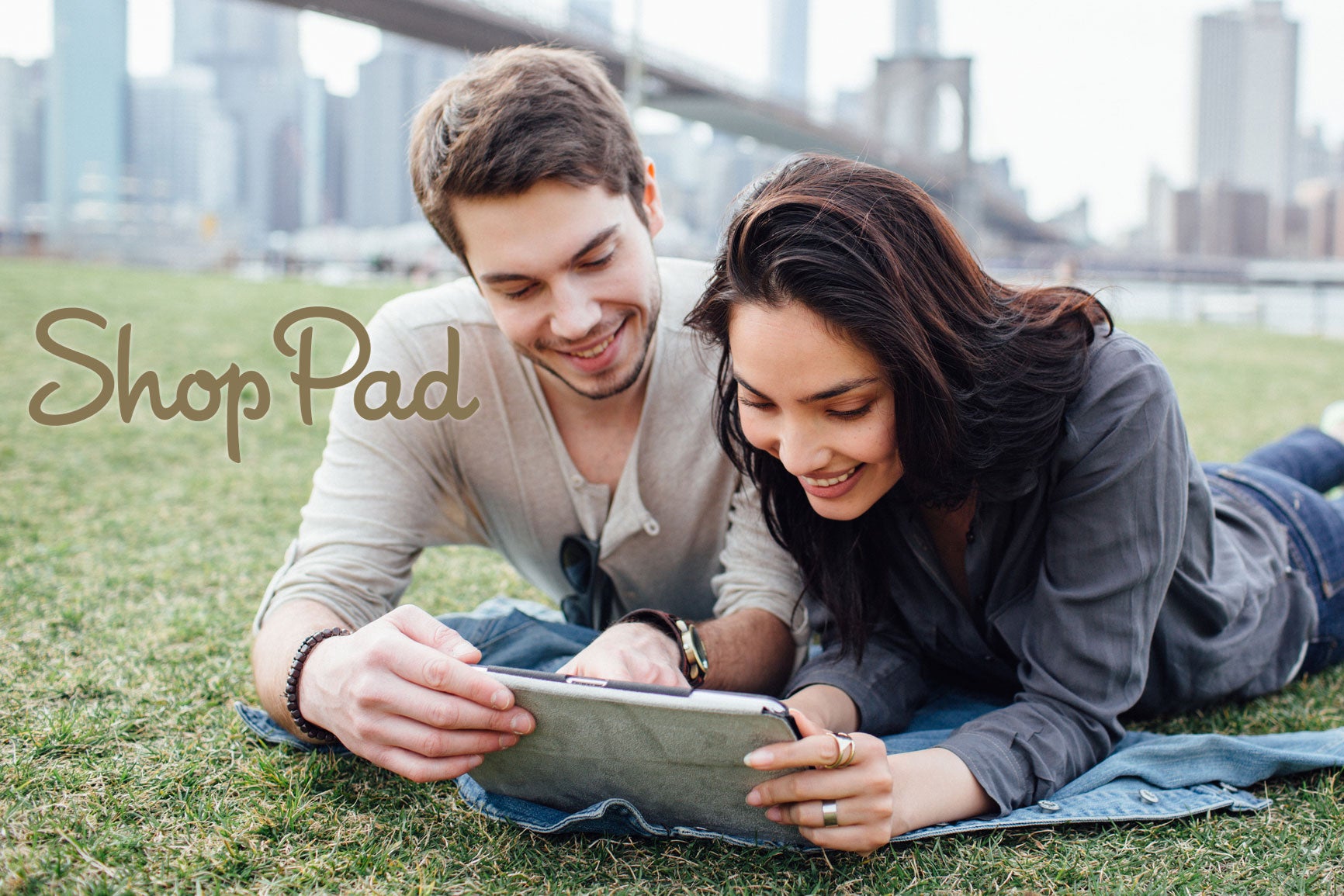 5 great ShopPad apps to enhance your online store
With more than 1,500 apps in the Shopify App Store, there's no shortage of options when it comes to extending the functionality of your online store. Want to optimize product pages for search engines? There's an app for that. How about providing automated tracking and delivery updates to your customers? There's an app for that, too (131 of them, in fact).
With such an abundance of choice, it can be difficult as a Shopify merchant to know which apps are worth your time (and dime) and which ones are only going to give you grief. Our advice? Take a look at who developed it.
If the answer is ShopPad, you're in good hands. Since 2012, ShopPad has been turning desktop ecommerce sites into touchable, tappable, mobile-optimized experiences. Their top-notch Shopify apps, which run the gamut from page design to order tracking, currently power more than 50,000 stores. When it comes to optimizing conversion rates, improving user experience, and boosting average order values, these guys know what's up.
All of ShopPad's apps are great, but today we're going to focus on some of our favourites. Whether you're just getting your online store up and running or looking to elevate it for the holiday shopping season, here are five essential apps we think every Shopify entrepreneur should know about.
Fablet
Back in 2012, the folks at ShopPad noticed that more and more people were shopping from their tablets, trying to tap and swipe and buy. For online merchants, this trend was hard to capitalize on: tablets and other mobile devices come with unique usability and performance challenges, and most ecommerce platforms aren't equipped to deal with them on their own.
Enter Fablet (then known as ShopPad), an app that optimizes Shopify stores for mobile with a point-and-click WYSIWYG interface. In less than five minutes, merchants can create their store's very own "app," giving mobile customers the ability to browse and buy using a much simpler, more comfortable interface. The app comes with unlimited push notifications, a lightning-fast mobile search, and built-in social sharing. What's not to love?
Page Studio
You've probably heard the term "landing page" bandied about in ecommerce circles, but what does it really mean? Better yet, do you know how to implement one effectively?
ShopPad created Page Studio to give merchants a better, easier way of creating landing pages—best explained as the next point of interaction between your brand and a potential customer after they've clicked an ad or email link.
Like Fablet, Page Studio features a simple drag-and-drop interface that lets you create attractive, responsive landing pages for your marketing campaigns. If you can work a mouse, you can build beautiful landing pages, so instead of paying a designer or developer massive hourly rates to build special landing pages, install Page Studio and give it a go yourself.
Tracktor
Every merchant knows a store interaction doesn't end the moment the customer hits the "Pay Now" button. The post-purchase experience is just as important, and handling it well can have a big impact on both repeat business and word-of-mouth referrals. As they say, "A satisfied customer is the best business strategy of all."
ShopPad's Tracktor app alleviates a major pain point in the post-purchase customer experience: shipping and tracking. Instead of forcing customers to rely on shipping carriers to provide updated order information—an approach that frequently falls short of expectations—Tracktor provides real-time order status and package tracking that integrates seamlessly within a merchant's store.
Customers simply enter their order number and email address to see the status and location of their order, saving them both time and worry—not to mention the hours you would have spent answering the question, "Where's my order?"
Kit Karts
A massive 69% of online shopping carts are abandoned by users. According to Business Insider, that amounts to $4 trillion a year.
If you want to recoup some of those lost sales (BI estimates that about 63% of it is recoupable), you need to take action. Offering free shipping and optimizing your checkout process to reduce friction are good bets, as is a quicker, cheaper solution: ShopPad's Kit Karts app.
Fully integrated with Kit, Shopify's virtual marketing assistant, Kit Karts automatically aggregates abandoned carts from the previous day and notifies you via SMS. All you have to do is tap a button and Kit will start emailing almost-customers to remind them of their almost-purchases. "Makes my life so much easier!" says one satisfied merchant.
Infinite Options
Raise your hand if the products in your store come with multiple variants. Whether it's colour or size or monogramming, a lot of merchants want to let shoppers specify options and personalize products. And while you can technically do this with Shopify, it's not always easy or adequate for brands with a ton of choices.
With ShopPad's Infinite Options app, you can create unlimited product options using text and number inputs, radio buttons, checkboxes, dropdown menus, and more. It allows you to set fields as optional or required, as well as control over placeholder and default values. The best part? It's 100% free. "No watermarks. No gimmicks. No surprises." You've got nothing to lose.
We hope this post helps you find an app or two (or five!) to make your life easier and improve the customer experience in your store. To see more apps by ShopPad, go check them out on Shopify.