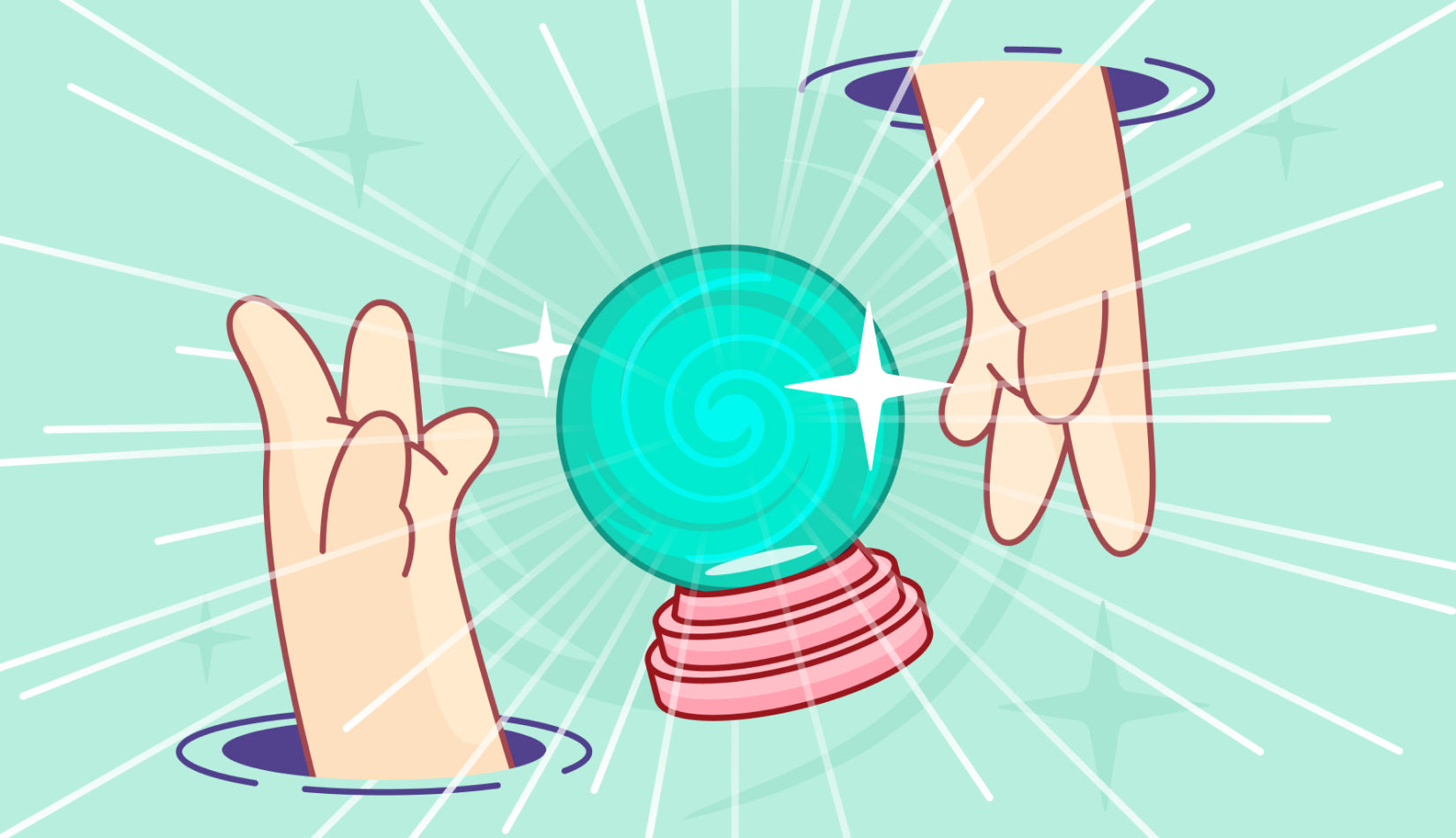 Sprinting for survival: bricks to clicks acceleration in the age of COVID-19
Hitting the wall
Any business that prioritized brick and mortar over its online store before COVID-19 has just hit the proverbial wall. Most had the intention of nudging their online channels to perform meaningfully, but a strong storefront eased the sense of urgency. Almost overnight, the marathon (a 3-5-year ecommerce growth timeline) has turned into a sprint.
Now, prioritizing digital channels is a matter of survival. But leveling up an ecommerce platform will only move a business part-way to the finish line. Also critical for the win: adjusting to fluid buyer behaviour and replicating a storefront shopping experience online.
Remarkable acceleration
The impact of the pandemic and social distancing measures on e-commerce. 
We have entered a period of hyper-evolution, where consumer behaviour and the technology that supports buying online has changed forever. Before COVID-19, a business with a strong storefront could afford a measured approach to rebalancing revenue. Now, the equivalent of 5 years of "gradual shift" into ecommerce will be compressed into two quarters.
"For the next two months, we'll see a reactive doubling-down on ecommerce for brands that stand any chance of survival through the next 6-12 months," says Pixel Union VP Growth & GM Apps Chris Rempel.
Businesses that are best-positioned to accelerate have already invested in an ecommerce footprint. Triage started with stabilizing supply chains. Ordering functionality such as "reserve online pickup in store" and "curbside pickup" was added in response to social measures. Next, merchants will be leaning hard into figuring out what works for product performance, marketing channels & logistics.
How much speed are we picking up? Former eBay Inc. CEO Devin Wenig was quoted by Bloomberg as projecting e-commerce share of total U.S. retail sales at 20% in the second quarter of 2020. For context, at the end of 2019, ecommerce share was 3.5% of total retail sales in Canada and 11% in the U.S. Commerce platform Shopify is already handling Black Friday level traffic daily.
As we adjust to a "new normal," there will still be a need to purchase goods and services—and as restrictions continue, or new measures come into play—businesses will be forced to adapt. 2019 U.S. online retail sales were $365 billion and pre-COVID-19 were projected to reach $600 billion by 2024. Even without knowing how significant the economic hit from the current situation will be, the potential remains massive.
Buyer behavior is in flux
Buyer behavior has changed and will continue to do so.
New consumer purchasing is influenced by psychology, social distancing measures, and personal income. Behaviour is evolving daily as people seek out ways to increase their comfort at home while also grappling with the uncertainty of how long this will go on. (Enter into evidence the increase in online purchases of alcohol, cannabis, coffee, loungewear, and entertainment.)
Brands are finding opportunities by viewing their product offering through the lens of the current situation. For example, a major fashion retailer featuring loungewear may be a deviation otherwise, but now it's relevant to target people staying and working at home.
Ecommerce merchants need to:
Closely monitor shifts in demand with their current catalog.
Move quickly to focus on products and categories that matter now.
Ensure the 'digital shelves' are stocked accordingly.
Be ready to pivot product offering while staying aligned with the core brand.
Brands cannot afford to be socially distant
More than ever, customers crave authentic connections. Brands that have previously invested in getting close to their customers have an advantage, but every brand should now be working on building its audience.
Authentic content leadership and community-focused initiatives, such as innovative, brand-relevant ways of helping front-line workers, can significantly raise profile across the market, which will, in turn, increase owned audience. There's no better time to do this than while the world is stuck at home looking for positive diversions.
We're not going back
Consumers will not be returning to the previous status quo. As a new version of normal life unfolds—most likely in stages—brands will need to closely monitor consumer behaviour, and translate insights and brand equity into experiences that drive performance. Brands with strength in analytics, marketing experiences and authentic engagement will be light-years ahead of the competition.
"Online shopping behaviour will never be the same once the pandemic is considered over," says Pixel Union GM Agency Lesley Brown. "Although there will be people who will revert to offline shopping, the sheer number and buying power of those that remain online will be staggering."
Ecommerce is not a bonus channel anymore
The largest opportunity for a company that already has a stake in ecommerce is flipping the greater percentage of revenue from brick and mortar to its online store.
The majority of businesses in this situation have an established web presence, but have not yet prioritized digital over brick and mortar channels. The intention may have been there, but alignment stayed with the higher source of revenue.
Common scenarios:
The website ensured relevance in a competitive landscape
The storefront functioned as a discovery channel
Ecommerce was an extension of the brick and mortar business
Ecommerce was seen as a "bonus channel"
There wasn't a right time to re-invest in optimizing the site
This is, of course, all past tense. Companies that have already invested in an online sales framework—even if it's not optimal—are on the starting blocks. They are in the best position to transform to an online-first mindset that will help them not only weather the storm, but also evolve the business for a stronger future.
A catalytic driver of change
The COVID-19 ripple effect.
Like ripples from a handful of pebbles, it's impossible to predict the effects of COVID-19 because there's too much motion on the water. What we can see is that the pandemic will catalyze reactions to change drivers in the marketplace.
Consolidation
Market leaders with greater cash liquidity will acquire newly-distressed retail brands and absorb their audiences and products into strong ecommerce channels.
More competition
Brick and mortar businesses will continue scaling up digital efforts, essentially becoming new contenders and challenging pure-play ecommerce brands.
Less physical distribution
Companies that relied on physical retail distribution will place priority on selling direct-to-consumer online, with a correlating increase in direct response marketing.
Supply chain challenges
Offshore supply chain risk and shipping backlog (with China in particular) will considerably increase time-to-market for some brands, while giving others with domestic supply chains an immediate advantage.
Demand shock
Until we find a new equilibrium, discretionary categories will suffer from a reduced share of market, where household and essential categories will see a sustained boost in demand.
Embracing business as unusual: how to succeed
Win with social connection and seamless user experience.
Consumers view offline and online channels as similar extensions of a brand—they expect the same experience, information, and product choices. Businesses that can successfully mimic an in-store feeling online will drive more brand loyalty, encourage repeat visits and—ultimately—increase sales. 
"We see a lot of merchants that haven't invested in brand experience," explains Brown. "It's our job to highlight the customer journey as a critical success lever because it's the case, every time."
 Successful ecommerce sites:
Deliver a seamless offline-to-online experience.
Create a meaningful connection with the shopper.
How is this achieved?
Show don't tell. 360-degree product photography and Augmented Reality allow consumers to 'physically' evaluate a product and see what it will look like in their own home, on their back deck, in the mirror.
Build with a mobile-first mentality. Mcommerce is hot now, but it's also the future: by 2021, mobile will dominate online sales. The mobile site should

mirror the website with all of the same features and functionality, including reviews and social tools.
Map the customer journey. More shoppers complete online purchases when the customer journey is personalized with individual touchpoints. The brand and experience need to resonate across channels—social, mobile, website, in-store—and it's

up to the business to connect the dots.
It's important to note that businesses don't need to move all of their products from a brick and mortar store to an ecommerce platform. There are restrictions on certain products such as fresh fruits and vegetables. Other products may not translate depending on local availability or factors such as weight or shipping costs. It's sensible to be selective about what crosses over to online; do less, but do it all well.
Is this the right time to switch platforms?
In a word, yes. Now, more than ever, a business needs to be on the best ecommerce platform possible. With more choice, online shoppers are becoming more astute about their wants and more demanding about their ecommerce experience.
The right platform will:
Power the customer ecommerce experience.
Provide the tools and flexibility for success.
Scale up to support future business needs.
Improve average order value, conversion and increase revenue.
Migration to a new ecommerce platform can require a significant investment in time and financial resources. Being prepared to fully commit to the ecommerce platform migration process, and selecting an experienced partner, are important predictors of success.
The future will be bright
In the early days of COVID-19, many businesses are fighting to stay viable. But for every business that can see its way through the transition, the upside of building a strong ecommerce revenue stream is unlimited. Businesses that make digital a priority will not only survive and create multiple revenue streams, but will also future-proof against disruption.
Some businesses will return to a brick and mortar focus once the pandemic is over. However, a much larger percentage will maintain the switch to an ecommerce-first position. And by embracing the pace now, they'll never hesitate to sprint again.
Chris Rempel, Pixel Union VP Growth & GM Apps.
Lesley Brown, Pixel Union GM Agency. 
Pixel Union Agency is a leading ecommerce design and development company that launches direct-to-consumer brands. They're helping businesses fight back by turning brick and mortar marathoners into ecommerce sprinters. Need help? Contact us at agency@pixelunion.ca.