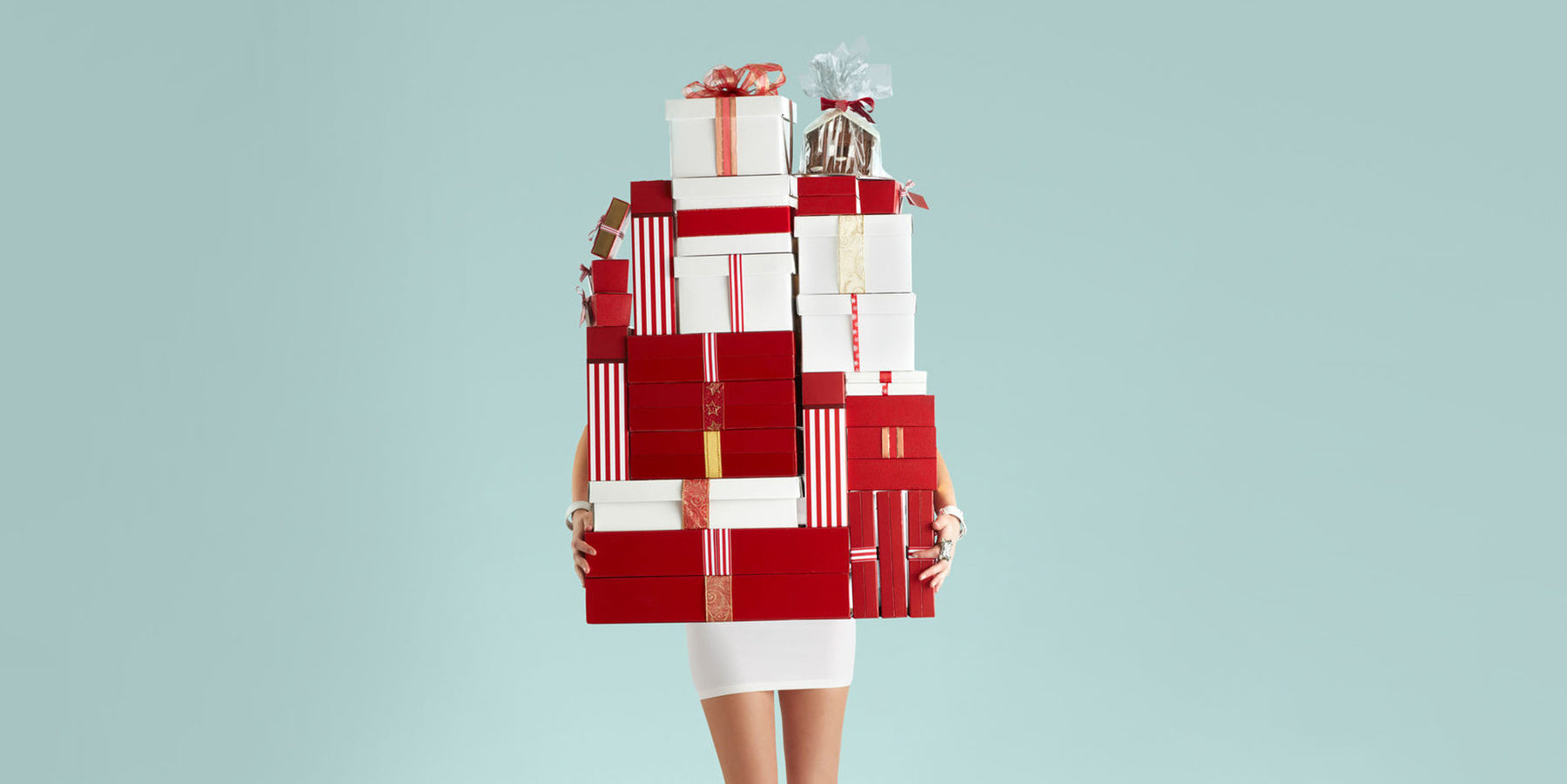 5 standout special offers to boost your holiday sales
With so many sales for holiday shoppers to choose from, how do you make yours stand out? Is it absolutely necessary to steepen storewide discounts to 50% off? The answer is no.
As a Shopify entrepreneur, you don't need to slash your profit margins just to keep up with competitors. Instead, use the many tools at your disposal to create excitement and keep profit margins manageable, while leaving customers feeling like they've scored big.
While Black Friday Cyber Monday (BFCM) represents the bread and butter of holiday shopping, the rest of November and December make up the larger portion. Last year, Americans spent $108.2 billion online in the last two months of the year. BFCM accounted for just $19.6 billion of that, leaving $88.6 billion (or 82%) on the table for the other 56 days.
To keep customers engaged, it's better to offer multiple different sales throughout the holiday season. Not only will customers return to your store to check out new offers, but the various sales will leave you with a ton of marketing material.
You can implement all the sales listed in this blog post with four free (or free to try) Pixel Union apps: Ultimate Special Offers (10-day free trial), Smart Shipping Bar (free plan), Countdown Sales Timer (free plan), and Pixelpop (free plan).
Buy more, save more
Want to increase average order value? Rather than worrying about the razor-thin margins that come with steep discounts, get excited about customers loading up their carts to take advantage of tiered discounts.
The "buy more, save more" sale comes in a few different forms. One classic approach is offering free shipping when customers spend a certain dollar amount. As we all know, customers hate getting hit with charges late in the purchasing process. Offer them peace of mind by showing how much they need to spend in order to qualify for free shipping.
Shopvica uses Smart Shipping Bar to communicate their free shipping offer effectively.
During the holidays, when many of your competitors are offering also free shipping, you may also want to throw some tiered discounts into the mix. For example, your tiered discounts could be $20 off when a customer spends $100, $50 off when they spend $200, $150 when they spend $500, and so on.
You can easily set up this type of sale using Ultimate Special Offers.
Limited-time offer
There are so many benefits to limited-time sales—increased urgency, greater variety of offers, the ability to test different sales and see what works best for your store.
While using the term "limited-time offer" inherently creates urgency, displaying the time left in a sale takes it to a new level. For example, did you know that 90% of information transmitted to the brain is visual, with visuals processed 60,000 times faster in the brain than text? A ticking clock says more, faster, than even the best tagline.
Countdown timers can be used in a variety of ways around the holidays. You can count down until your sale, then count down the time left in your sale, and then, if you decide to extend your sale, you can let people know once again with your countdown timer.
Benji Sleep counted down the time left in their Cyber Monday sale, while Barden Tyres often offer "One Day Tyre Deals". Both use Countdown Sales Timer for their promotions. On your countdown timer, be sure to use clear messaging so customers know what they'll miss out on if they don't act fast.
Surprise sale
A surprise sale is a great way of rewarding your most dedicated shoppers. Best advertised through email, this type of sale is also great at creating urgency. Over the holidays, try out a one-day surprise sale during a period when you're not expecting as much traffic to your site.
Tom's hosts their surprise sale on a unique URL, but you can avoid that extra work with a landing page and a promotion banner. Create your landing page with ShopPad's Page Studio app, set up the sale with Ultimate Special Offers, and promote it with Pixelpop. If someone comes across your store without knowing about the sale, they will truly be surprised!
Free gift
Give your customers a free gift if their purchase exceeds a certain amount. This offer is a great way of showing appreciation for customers who spend money in your store. Consider offering seasonal gifts that are both timely and complementary. Nordstrom offers a variety of free beauty products that complement other beauty product purchases.
Make sure the value of your free gift correlates well with the amount you're asking people to spend. If you're asking customers to spend $300 but only offering a pair of cheap Christmas socks, you're probably not going to increase conversions by much.
Bundles
Bundle sales are another great way of increasing your average order value. Create a holiday package of products that complement each other well, and set the bundle price lower than the sum of the individual product prices. In the bundle's product description, let your customers know how the products work together. In the bundle's product photography, show the products working together.
Biolite sells their PowerLight Bundle year-round. The bundle includes their best-selling lighting products, and the product page includes a video that shows customers how the items in the bundle work together.
Because it's not time-sensitive, a bundle sale has a longer shelf life than some of the other sales we've mentioned in this blog post. Put some thought into which products you want to bundle, and leave the sale up over the entire holiday season.
Another strategy to consider is bundling not-so-popular products with your best sellers. This will help move products that don't normally sell as well.
–
Looking for more ecommerce tips and tricks? Get our free Holiday Handbook for Shopify Entrepreneurs.
To keep up with us this holiday season, follow us on Twitter, Facebook, and Instagram!