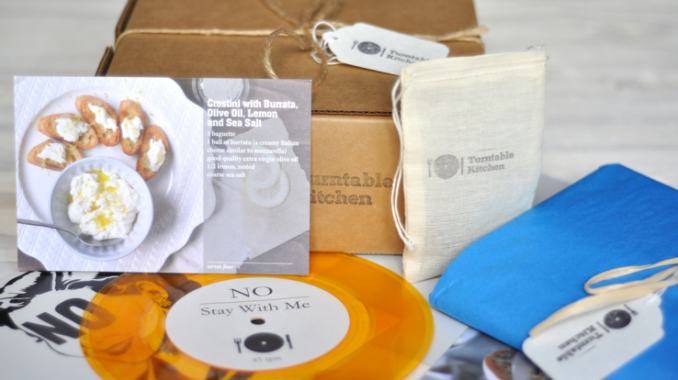 Get inspired by these 8 great subscription ecommerce businesses
If someone had told you in 2000 that one day you'd be getting a fresh supply of socks, shaving supplies and snacks delivered to your door each month, would you have believed them? Or would you have found the idea as far-fetched as flying DeLoreans and self-tying shoelaces?
By now, most of us are familiar with at least a handful of ecommerce businesses offering subscription-based products and services—Birchbox and Trunk Club being two of the most popular—but new and unique offerings seem to pop up daily. White-label subscription ecommerce platforms like Subbly and Cratejoy have opened the door for small businesses and entrepreneurs wanting to get in on the action—and, if you ask us, the results have been great.
This month, we'll be publishing a series of posts on subscription ecommerce businesses, covering everything from revenue forecasting to drop shipping to social referrals. Today we're kicking things off with something a bit more fun—eight of our favourite subscription ecommerce companies that might not be on your radar yet.
Turntable Kitchen
Shampoo and conditioner. Needle and thread. Music and… food? Sounds good to us. Turntable Kitchen is a husband-and-wife-run, San Francisco-based business that offers a curated selection of palate- and eardrum-pleasing goodness. For just $25 a month, you'll get one exclusive 7" vinyl, a digital mixtape, a couple premium ingredients, and three original, seasonal recipes delivered to your door. Even if you don't subscribe, we highly recommend trying out some of the pairings featured on their blog. Beach House and a Fig Shrub? Spot on.
Stack Magazines
These are bummer times for print media. From the shuttering of newspapers to vanishing media diversity to the utter failure of internet paywalls, it can be tough to see the light amid the darkness. But there is light, and that light looks a lot like Steve Watson, founder of Stack Magazines. Every month, Steve and his team select an awesome independent print magazine and send it to subscribers around the world. Magazines on Stack's roster have included Cereal, Makeshift, Delayed Gratification, and our favourite, Print Isn't Dead. You never know what you're going to get, but you know it's going to be good.
Moustache Coffee Club
What is it about coffee that makes it so easy to leave off your grocery list? Plus, unless you shop at some fancypants epicerie, supermarket beans are always a bit of a letdown after a few mornings of barista-brewed espresso. Moustache Coffee Club is the answer to your caffeinated sorrows. Each week, their team of java aficionados tastes an array of single-origin beans and selects the best to roast and ship to subscribers. They offer same-day roasting and shipping, so you'll be getting your beans within three days of roasting—just in time to start drinking.
Helen Levi's Cup Club
Whether you take your coffee black or with a with a few glugs of almond milk and a squirt of stevia, you need a good mug for your brew. And while novelty mugs have their time and place, for everyday use and ultimate palm satisfaction, we prefer a more sturdy, artisanal vessel. Helen Levi's hand-thrown mugs are just the ticket, and her cup club membership is perfect if you can't decide between a vintage enamelware-inspired camp mug or red clay desert mug. Every four months, subscribers receive a limited-edition mug or tumbler direct from her Brooklyn studio. As they say, "To every season, a mug."
Loot Crate
Are you a self-identified geek and/or gamer? Do words like "combat" and "galaxy" pique your interest? Do you collect figurines? If you answered yes to any of the above, you may get a kick out of Loot Crate, which delivers "a themed box of the best geek, gaming and pop culture gear to a subscriber base of over 400,000 Looters." The standard monthly crate costs $20 a month and includes an array of stickers, collectibles, t-shirts, figurines, and other goodies, and you can "level up" to receive even more swag. February's theme is "Dead" so there's really never been a better time to sign up.
Papirmass
Papirmass is an art subscription like no other. Every month, subscribers receive an archival-quality print of an emerging artist's work, with a piece of original creative writing stamped on the reverse. As the company's mandate explains, this is Real Art, "not the fake paintings sold at department stores or the same tired posters every college student has." It's like having an art director for your apartment at the reasonable price of $8/month if you opt for an annual membership. In a few months, you'll feel like you're living in a professionally curated gallery!
Sous Kitchen
You'd be forgiven for thinking that frozen dinners were a thing of the past. Withered vegetables, suspicious meats, congealed gravy—yuck. But Sous Kitchen takes the 1950s ready-made meal and turns it on its head, providing all-natural, flash-frozen, vacuum-sealed dinners that are healthy and easy to prepare. There's no tuna tetrazzini or meatloaf on this menu, but you can pick from options that include whiskey-glazed beef tenderloin, shrimp puttanesca and vegetarian jambalaya. It only took 60+ years, but maybe this TV dinner thing was a good idea after all.
Quarterly Co.
If you like the idea of getting a package and personal letter from Bill Nye the Science Guy every few months, Quarterly Co.'s subscription box might be for you. Subscriptions cost $35 to $100 per quarter, and for that you get "a blend of original, exclusive and consumer items" handpicked by your curator of choice. That could mean a notebook your favourite author used to plot their bestseller or a blend of tea a musician drank as he penned a famous tune. "The point is, every object—while uniquely brilliant in its function—will also have a story, and through that story take on new meaning."