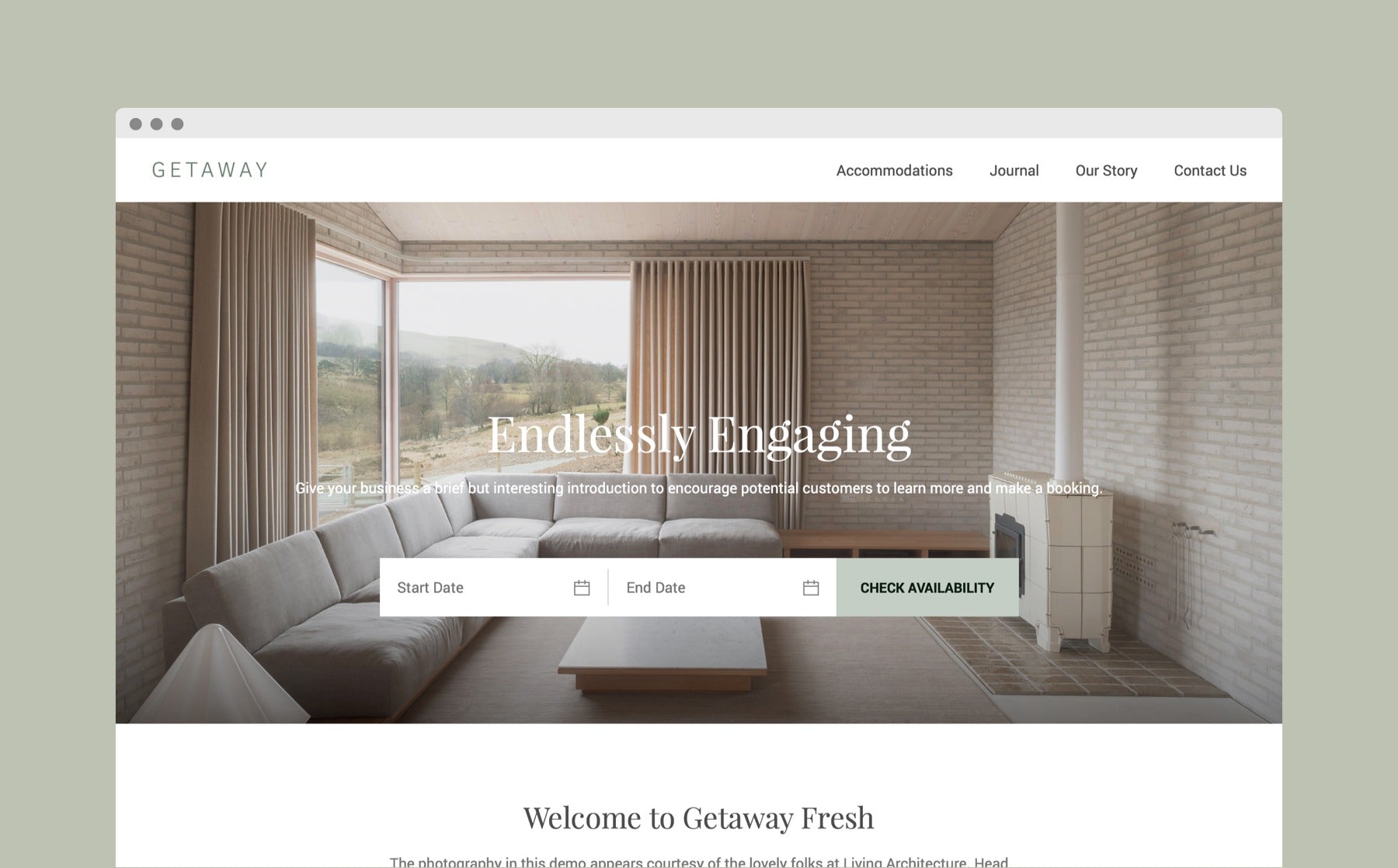 Checkfront's site builder: The best way to build a tourism website
Booking a holiday online can be a real chore. Bulky forms, tiny thumbnails, ambiguous pricing tables, availability calendars that haven't been updated since 2015—when it comes to making online bookings, the user experience often leaves a lot to be desired.
Our friends at Checkfront wanted to change that. They set out to create a new way for schedule-based businesses to build beautiful, intuitive, search-optimized websites and booking systems—and, knowing that "beautiful" and "intuitive" are two of our favourite words here at Pixel Union, they asked for our help.
We've spent the past several months working closely with Checkfront's team to improve the appearance and usability of their onboarding experience. The centerpiece of that collaboration is Site Builder, a tool that gives businesses total control over the online customer experience without requiring any code knowledge or custom development.
If you don't already know Checkfront, their core product is a cloud-based booking management application that lets tourism companies manage their business, process reservations, and track customers from one centralized hub. It's also the only CMS designed specifically for tourism and schedule-based businesses.
Site Builder essentially extends that core functionality to websites, giving business owners a platform to showcase, market, and sell their services, while automatically syncing existing inventory and categories from the Checkfront Booking Manager to their site.
We also designed and developed four new themes to help Checkfront's clients create beautiful, on-brand websites (with more themes to follow in the coming months). While versatile enough to be used across a wide variety of business types, each of these four initial themes is designed to serve a specific sub-industry (tours and activities, accommodations, rentals, etc.) while addressing industry-specific pain points and boosting conversions.
After selecting a theme, business owners can customize its look and feel using Site Builder's drag-and-drop editor. Uploading images, tweaking copy, and adding testimonials, image galleries and featured listings is a breeze. All in all, Checkfront clients can expect to build a beautiful, functional booking website in as little as two hours.
If you want to give it a go, Checkfront is currently offering a free 21-day trial, after which the service is only $29 CAD/month. Check it out and let us know what you think!