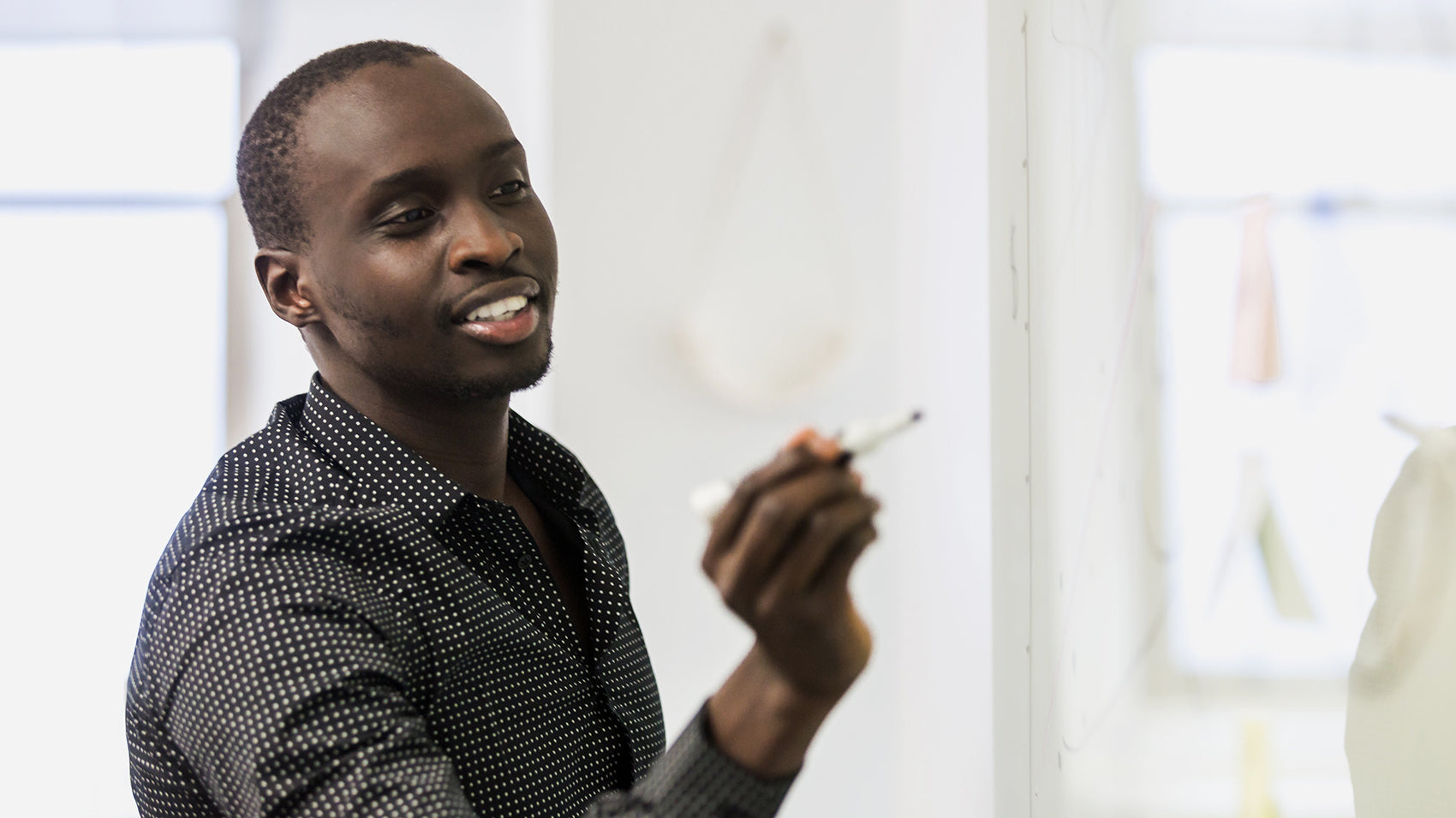 4 simple ways to improve your BFCM marketing strategy and increase sales
 With Black Friday and Cyber Monday around the corner, it's time to start thinking about how you're preparing your store for success in order to make the most out of the busiest shopping season of the year.
From themes and apps to email marketing, having a solid marketing strategy in place will allow you to connect with your customers and if executed properly, keep them coming back into the new year. In this post, we'll discuss a few methods that are proven to increase sales and help you get ahead this holiday season. 

Incorporate live chat
When it comes to store optimization, one of the simplest ways of improving your conversion rate, is by ensuring your customers have access to the support they need, when they need it. Adding live chat support to your store not only provides your customers with guidance but also helps you as a merchant better understand the challenges they're facing when making a purchase decision. Knowing and understanding these questions and hesitations is invaluable when it comes to creating and distributing information related to your products. 
Add data tracking
In addition to offering live chat, you also may want to consider setting up data tracking within your store, either via Shopify or Google analytics. Doing so will allow you to better understand how visitors behave on your site and gain insight into valuable questions, for example...where are you losing sales? Who's dropping off and why? What products are receiving the most views, purchases and add to carts? Pay attention to KPIs (key performance indicators) such as your bounce rate, conversion rate, and weekly traffic volume. This will give you a more holistic view of how conversion-oriented your store is (or isn't) and where there's room for improvement. Shopify allows merchants to utilize their version of the analytics dashboard, however, you may also choose to add a
Google Analytics tag
for comparison.
Learn to recover abandoned carts
The reality is, if you own a Shopify store, chances are you're losing sales to abandoned carts. In fact, according to the Baymard Institute, approximately 69.57% of shopping carts are abandoned. Thus, while lost carts might be accepted as a regular part of the customer shopping experience, there are strategies and processes you can put in place as a merchant to not only reduce the total number of customers who ditch their cart but also recover revenue from those who do.

One of the most tried and true methods for recovering lost carts is setting up an abandoned cart email sequence or automated workflow. To get started, simply navigate to your store settings>scroll down to abandoned checkouts and select "customize emails". You can even utilize liquid variables that allow you to personally address each and every customer by name, email and the products they're interested in. To learn more about using liquid variables in emails, check out the following article in the Shopify help center. 
When it comes to email copy, it's best to remain helpful while reminding your customers that they didn't complete the checkout. Don't be afraid to offer a small discount or free shipping, having a small incentive can go a long way in recovering lost carts. 

Now that you've created your email template, be sure to select the auto-send option. This will ensure every lost cart receives an email without you having to send it manually. Pretty neat, eh?! 

Already using an email platform that you'd rather stick with? No sweat! Thanks to Shopify's various email integration options with platforms such as ActiveCampaign and Drip, it's never been easier to create an abandoned cart flow and connect it to your store. To do so, we recommend visiting the app store to see if your provider is already listed and following the integration procedure. If your platform isn't listed in the app store or you aren't quite sure how to connect the two, simply contact Shopify support and they'll be more than happy to assist you with the process.  

 
Reward loyalty
As a merchant, it can be easy to become entirely fixated on acquiring new customers, especially during the holiday season. And while it might be advantageous to growth, it's important not to forget about the customers you already do have. A great way of showing your customers they're a valued part of your community is by creating a loyalty reward program or campaign. For example, you might choose to open a portion of your Black Friday sale early to any customers who have made a purchase within the last 6 months. Doing so will not only give you a head start on sales but also ensure your customers know their business is valued and appreciated.


If you enjoyed this post, be sure to download a free copy of our 2019 Holiday Handbook where we provide tips on how to drive more traffic and increase sales this shopping season!