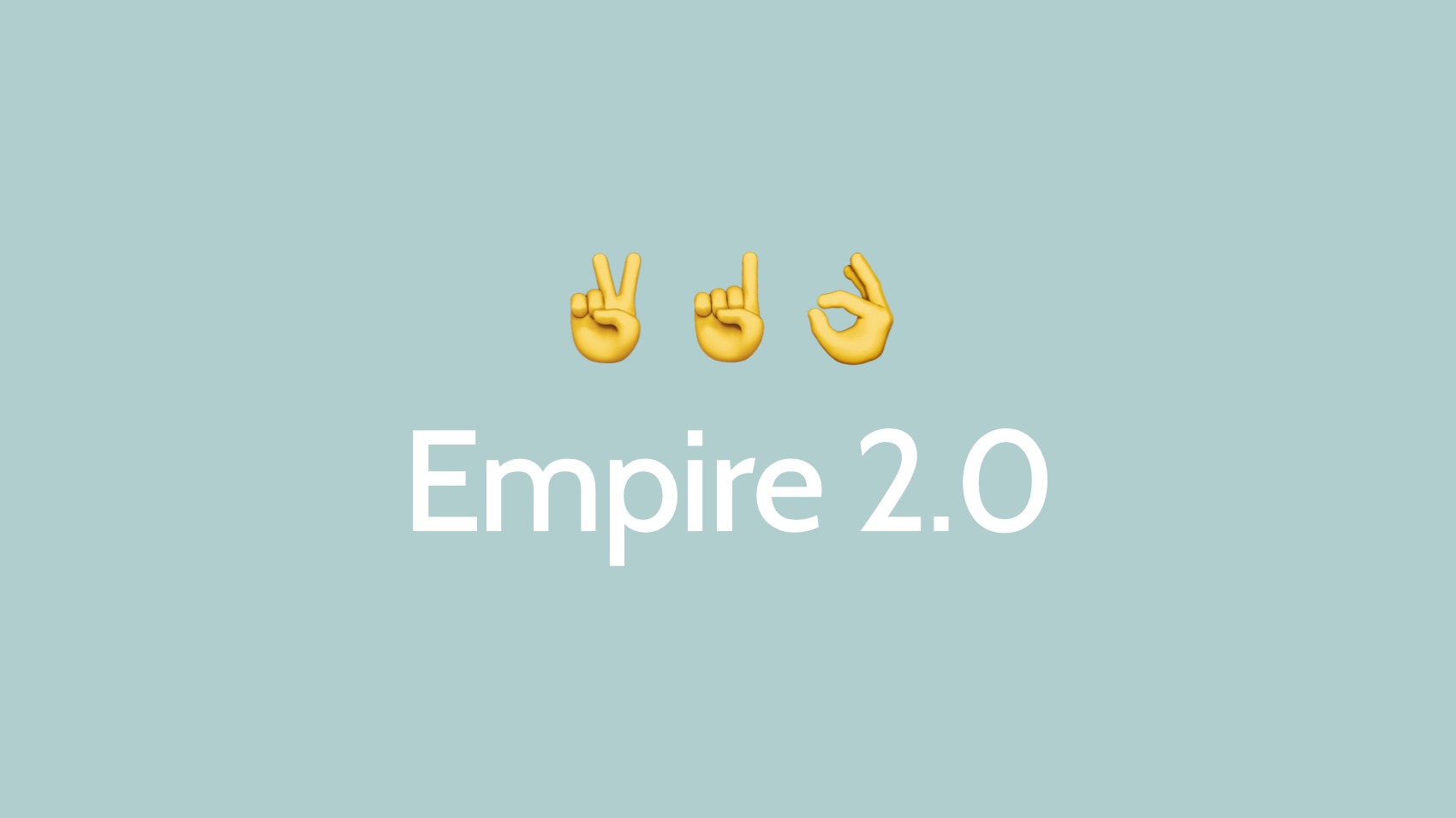 Empire 2.0: Now with even more features and flexibility
When we launched our enterprise-level Shopify theme, Empire, last summer, we knew it would be great. Not only did it appeal to the increasing appetite from Shopify merchants for search-focused and large-catalog themes, it filled a major gap in the theme store, delivering Amazon-like functionality with Shopify-level accessibility.
For us, one of the best things about Empire's success—it's the fastest-selling theme we've ever released!—is all the feedback we've received from merchants. As theme developers, we've always viewed our Shopify themes as living products: they need to be constantly worked on and improved in order to better serve you and your customers.
After reading through a ton of user feedback and determining the best ways to ensure Empire offers continued value, we've made some upgrades and added a handful of new features to make Empire an even better choice for Shopify merchants in 2018.
So what's better about Empire 2.0? Let us give you a tour!
More header options
First, we've made it easier than ever for you to share important info with your customers. In Empire's header alone we've added an announcement bar, a small promo option, and a custom images option to the theme's mega-navigation.
Better mosaic control
We heard from a lot of merchants who said they wanted more control over the way images appear on various devices. So, we've given you more options when it comes to Empire's distinctive mosaic feature. To make sure images appear as intended on all devices and screen sizes, we've included aspect ratio and image compression options.
We've also added a global text alignment option and the ability to add an overlay atop individual images. This makes it easier than ever to turn your shop's imagery and product photography into compelling, easy-to-read promotions and calls to action.
New homepage features
Empire's homepage also has some new features and options!
Specifically, Empire now has service banners to feature special messaging such as free shipping, location information, and business hours. These banners help you clearly communicate the details that really matter to your customers.
We've also added new slideshow integration for important images and messages, allowing for multiple calls to action, giving you more control over the customer experience.
Video integration is now supported on Empire's homepage. From sales announcement videos to visual product stories, you can include it all.
Enhanced product pages
Empire's product pages now support video integration in the product gallery, giving you a place to feature your best product videos, tips, and promotional info.
We've also added a recently viewed feature which appears on your product and collections pages. This ensures your customers won't lose track of your products while browsing.
General performance upgrades
Last but not least, you'll find better image handling across the board, as well as new rich text options. All in a day's work!
How to update to 2.0
If you've already purchased Empire, you can upgrade to 2.0 at no extra cost. For most merchants who purchased through the Shopify theme store, Empire will automatically update itself. If you purchased through our site or have made any customizations outside of the Shopify theme editor, you'll need to follow our instructions for updating your Shopify theme. As always, don't hesitate to contact our support team for help.
If you're not an Empire user but find yourself in the market for a new high-performance Shopify theme, or if you just want to take a look, you can check out Empire right here.