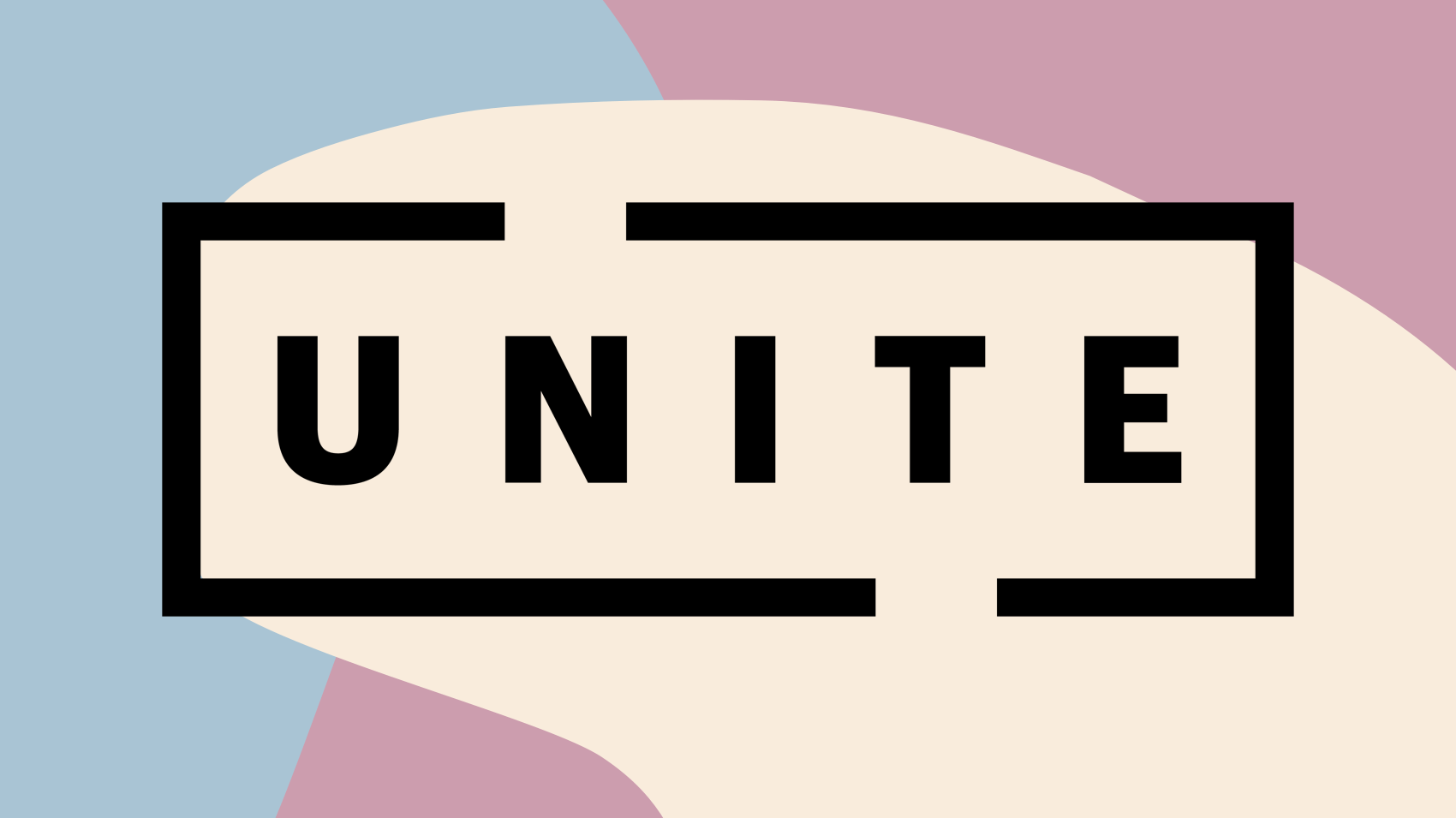 The future of commerce: Shopify Unite 2018
"For the future of commerce to not only survive but thrive, it needs to be in the hands of the many, not the few." Rousing words from Shopify COO Harley Finkelstein at this year's Shopify Unite conference, a three-day event we won't be forgetting any time soon.
Harley's presentation capped a whirlwind of a keynote—one that packed in tons of reveals: from multi-language and multi-currency support to a focus on multi-channel retail; from new initiatives like Shopify Ping and the Services Marketplace to new marketing and inventory management tools, new developer APIs, and even a new app store.
With so much to unpack and examine, we knew we wouldn't be able to wait before discussing its impact. So, in collaboration with Demac Media, we hosted a post-Unite recap that gathered some of Shopify's leading agency and technology partners to discuss the impact of Shopify Unite 2018 on the future of commerce.
To watch the full event, scroll to the bottom of this post. In the meantime, here's a rundown with instant reactions to the most newsworthy items announced at Unite.
Shopify is going all in on multi-channel retail.
Satish Kanwar, Shopify's VP & GM of Channels, made a compelling argument against what's been perceived as the "death of retail" in North America. He pointed out that for every retail store that closed in 2017, three new ones opened. Satish said Shopify's "biggest commitment this year" will be empowering multi-channel retail. They're upgrading Shopify POS, releasing a new "Tap & Chip" reader, opening a physical space to support merchants, and more.
"The keyword that's always used in multi-channel retail is seamlessness—that it needs to be the same visitor experience, no matter where the customer is buying from you." —Jamie Schreter, DIFF
"The proposition of taking things to brick-and-mortar is exciting, but it has its challenges. Retail experience is going to be imperative. We need to understand in a more fluent manner what the retail experience is like." —Chris Long, Pixel Union
Multi-language support is coming to the Shopify admin.
We heard a lot about globalization at this year's conference. Shopify CEO Tobi Lutke announced that the Shopify admin will be made available in German, Japanese, French, Spanish, Brazilian Portuguese, and Italian.
"As Shopify Partners, multilingual support will give us an opportunity to work in new markets all over the world. To be successful, we need to be culturally aware and mindful of what it really means to go into these markets. It's a whole new frontier." —Chris Long, Pixel Union
Shopify will support multiple currencies and local payment options.
Continuing on the theme of global expansion, merchants will be better equipped to sell globally with new initiatives like multi-currency support and local payment options. That means your store will show prices to customers in their local currency (Shopify automatically rounds prices to a "neat" number) and allow customers to pay using country-specific cashless payment methods, in addition to popular credit card and mobile payment options.
"With globalization, there's a lot of factors. Shopify is recognizing some of the gaps that have been there in the platform. Simple things like multi-currency, multilingual, managing your products across multiple sites. What we're seeing here is a good sign. Now is the right time for Shopify to invest in features and functionality that allow businesses to operate beyond their immediate borders." —Afshin Mousavian, Demac Media
"Locations" will allow merchants to manage inventory across multiple locations.
Locations was one of the big reveals by Lynsey Thornton, Shopify's VP of UX. The ability to track inventory across multiple locations has been a huge pain point for merchants and a highly requested feature for a while now.
"Locations is a step in the right direction. Not only does it help Shopify's POS offerings, but it also helps merchants plan things better. For growing merchants, it's a fantastic offering." —Afshin Mousavian, Demac Media
Marketing is coming to your Shopify dashboard.
A lot of merchants are going to be excited about a Marketing section being added to the Shopify admin. The new dashboard will allow you to create marketing campaigns using your favourite Shopify apps, while surfacing reports and personalized recommendations to help you improve your marketing.
"To have one solid spot where merchants can see, 'Here's what I'm putting out there, here's what's coming back, this is where people are falling out of a transaction'... that's a really important piece of the puzzle." —Skye Spear, Signifyd
Expect a smoother checkout experience with Dynamic Checkout.
Shopify's Director of Design, Cynthia Savard Saucier, showed us how the new one-click Dynamic Checkout is designed to shave checkout times from a minute and a half down to less than seconds.
"It's all about conversion optimization. With just one click, the customer can buy that item. It's great." —Anne Thomas, Out of the Sandbox
You'll be better protected with Fraud Protect for Shopify Payments.
Fraud is a major concern for thousands of Shopify merchants, and rightfully so. The newly announced Fraud Protect for Shopify Payments promises protection against fraudulent chargebacks for orders processed via Shopify Payments. That means less time spent worrying about fraud and more time doing things to grow your online store.
"Shipping, payments, and taxes are three things every merchant knows they have to deal with. Fraud is another big problem that needs to be solved. It's nice to see it getting the action it deserves from Shopify." —Skye Spear, Signifyd
Kit Skills is growing up.
Kit has been a huge success story in the Shopify apps space. Our friend Michael Perry, Kit's founder and now Director of Product for Shopify, announced that Kit will be making the leap from virtual marketing assistant to fully capable virtual employee. Starting this summer, all Shopify partners and developers will be able to use the Kit Skills API to teach Kit new skills, giving Kit users access to additional capabilities beyond marketing.
"I would encourage merchants to try this kind of stuff. Dip your toes in the water. This is how you evolve." —Jamie Schreter, DIFF
Shopify Ping will streamline and centralize your business conversions.
Shopify announced Ping, their new all-in-one messaging app that lets merchants keep all their business conversations in one app. It will centralize threads from SMS and Facebook Messenger, and allow Shopify entrepreneurs talk directly to their customers and colleagues, as well as communicate with Kit.
"One thing about Ping that I'm excited for is the idea of internal communication between team members. The idea of giving merchants a tool to communicate about their commerce activities could be pretty awesome." —Afshin Mousavian, Demac Media
The Shopify Services Marketplace will connect merchants and service partners.
One of the most interesting things unveiled at Unite was the Shopify Services Marketplace. Now, merchants will have an official marketplace where they can get help with things like design, branding, content, photography, 3D modeling, marketing, and more.
"It's going to help people get to the services and providers they want to as quickly as possible. For a lot of folks, this is going to open up the door to a lot more prospects and a lot more of 'the right fit'." —Ryan McDermott, Bold
The Shopify App Store is getting a new look and feel.
We've known for a while that Shopify is redesigning its App Store, and now we know that the update will launch this summer. We also know the App Store will feature personalized recommendations, with Shopify comparing it to a "Netflix for commerce apps."
"I'm excited about the new app store because it's long overdue. It'll give visibility to apps that people need depending on what's required in their store." —Derek Wisniewski, Nextopia
The GraphQL API will help developers build faster and more efficient apps.
Brandon Chu, Shopify's General Manager & Director of Product, Platform, announced that the entirety of Shopify's admin API will be powered by GraphQL. What the heck does that mean? It means developers will be able to use it build better, more stable apps.
"With GraphQL API,  you're able to go in and get exactly what you need, quickly, in real-time with Shopify as opposed to having to wait. It helps developers and ultimately helps out our merchants." —Steve Izen, Orderbot
"Connectors" will make Shopify Flow even more powerful.
Shopify Flow is Shopify's ecommerce automation app for Plus merchants. Shopify showed off "Connectors" for Flow, which allows merchants to create trigger-based sequences and actions that allow apps to speak to each other. App developers will be able to connect their apps with Flow, so Shopify Plus merchants can use them in automated workflows.
"Connectors gives merchants the opportunity to create their own experience and their own flow. This is a great next-step solution." —Jamie Schreter, DIFF
Watch the full Shopify Unite recap event!
For a full view of everything discussed at Shopify Unite 2018, including reactions from our agency and tech partners, check out both panels below. Thanks to everyone who participated and attended online and in-person. We'll see you next year!