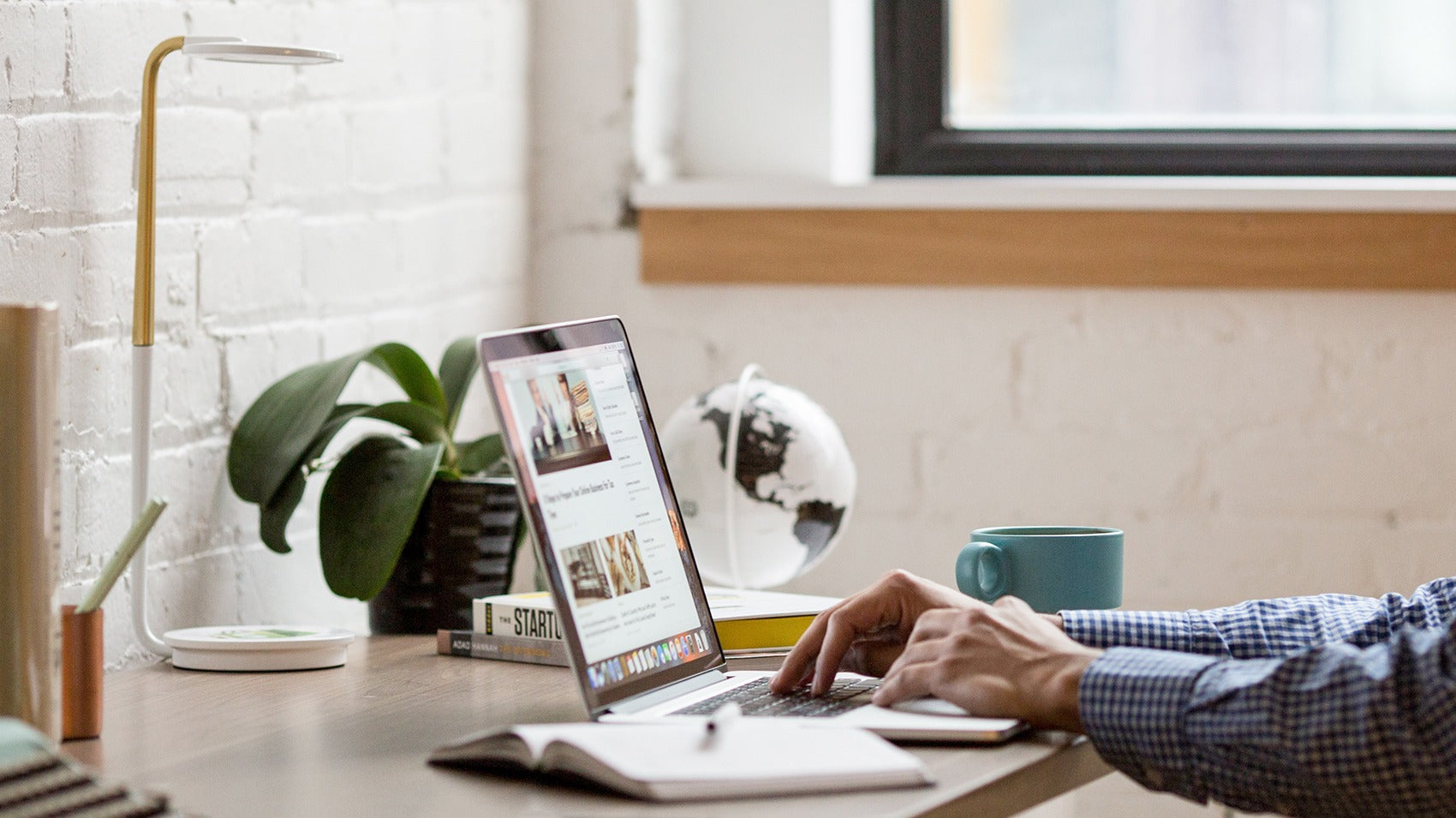 Growing globally and selling locally with Shopify Plus
Have you noticed an influx of traffic and sales from foreign countries? Has your business grown to a point where your current Shopify plan feels limiting? If so, it might be time to upgrade to Shopify Plus and start growing your business on a global scale.
The most important aspect of growing your business globally is giving foreign shoppers a localized experience. A shopping experience designed for U.S. customers might work for someone in Miami, but it's not going to convert as well in Melbourne or Mumbai.
Providing localized shopping experiences for foreign shoppers can help you lower cart abandonment, reach new audiences, and boost revenue. The good news? Shopify Plus makes scaling easy with varied approaches that work for businesses of different scopes and sizes.
Ready to go global? Keep reading to determine the right approach for your business.
Grow globally, sell locally
There are a few ways to tell when it's time to start focusing attention on foreign markets. First, look at your analytics. If you notice a high traffic volume paired with low sales from a specific region, this is a sign that your products and advertising are appealing, but your online store is failing to convert. On the flip side, if you see low traffic numbers but a high conversion rate from a region, you might want to invest more marketing dollars in that area.
Once you've selected a few foreign markets to target, it's important to take into account the needs of these customers. If you're a U.S.-based store, displaying prices in USD to Australian customers won't drive conversions as well as displaying prices in AUD.
Another aspect to consider is your store's design. A star-spangled landing page promoting a Fourth of July sale probably won't resonate with your Australian audience the way an Australia Day or Canberra Day promotion might.
When growing globally, it's important to not just throw money into ads and target an interested region. To have the most success, you'll need to customize your Shopify storefront to speak to these foreign markets. Below, we've outlined the two methods you can use to grow globally and sell locally once you've upgraded to Shopify Plus.
Option #1 - The multi-currency approach
Multi-currency is the least laborious way to grow your business globally on Shopify Plus. Exclusive to Plus merchants, this feature gives store owners the option of displaying prices in nine different currencies (CAD, USD, AUD, EUR, HKD, JPY, NZD, GBP, SGD).
The appropriate currency will automatically appear on your product listings and pages based on the customer's geographical region. If you have visitors from regions outside areas where the nine currencies are used, your default currency will be displayed. It's a good idea to offer a currency selector for these specific cases.
Advantages of multi-currency
The biggest advantage of using the multi-currency approach is the ease of implementation and management. Rather than building out subdomains for multiple regions, you use the same storefront for all regions. This cuts down on time spent creating content, updating products, and running promotions.
With this method, it's also easier to issue refunds, since transactions are completed in the same currency for both purchase and refund. With standard (non-Plus) Shopify plans, you refund your customers in your default currency, which is converted at the exchange rate at the moment of refund, not the rate at the moment the customer paid. This can cause discrepancies.
Another benefit of the multi-currency method is its seamless integration with the percentage-based discounts powered by Ultimate Special Offers. Many discount apps don't integrate with Shopify Plus' multi-currency function. With Ultimate Special Offers, your percentage-based discounts will work with multi-currency, although other discounts may not.
Disadvantages of multi-currency
The biggest disadvantage of using the multi-currency method is the inability to create localized promotions. Because you're working with one storefront, you can't customize store design or discounts for specific geographical areas. This can be detrimental if you have customers in both the northern and southern hemisphere. A December promotion for winter wear might convert well in North America, but not so well in Australia and New Zealand.
Another downside to the multi-currency approach is its inability to work with certain sales channels. For example, if you're hoping to use multiple currencies in Shopify Plus's native wholesaling channel, you're out of luck.
In the advantages section, we listed the nine currencies that can be displayed using the multi-currency method. And while these are the most common currencies, they don't service everyone's needs. If you have a lot of customers from Mexico, Brazil, or other non-compatible countries, Shopify Plus' multi-currency option unfortunately won't help.
One last disadvantage of the multi-currency approach is the rounding rule. Rather than being able to set different prices in each currency, your foreign prices are rounded up based on your default currency. And while you can set specific rounding rules—e.g. round up to the nearest .00—to ensure pricing doesn't appear random, fluctuating exchange rates will alter your prices, and customers may see prices that vary from when they discover your product to when they purchase it. This could potentially discourage customers from converting.
Option #2 - The multi-store approach
Using the multi-store approach to grow your business globally on Shopify Plus is going to take more work to both set up and manage. When you make the move to Shopify Plus, you have the option of creating expansion stores so that foreign visitors are redirected to a region-specific subdomain. These stores provide localized currencies, content, and products, and each subdomain is managed as an individual entity.
Advantages of multi-store
The main advantage of the multi-store approach is the ability to cater promotions, content, and products to specific regions. This approach can reap huge revenue if you have the people-power to execute it effectively. Providing a comfortable, trustworthy shopping experience is a lot easier when you provide a familiar platform for your customers. Little details like local currency and regional promotions can help boost conversion rates.
Setting up multiple stores also allows you to create regional shipping rules and costs. If you store products in high-volume regions, you can lower shipping costs and decrease shipping times, both of which will increase conversions.
Another advantage of using the multi-store approach is its positive effect on the SEO performance for each individual store. Building new storefronts using a country's native language will push it up in search results and drive more organic traffic to your page. And while it might be unrealistic to hire a content marketer for each storefront, services like Fiverr have freelancers who speak a slew of different languages. Using real people to translate your content rather than plugging it into Google Translate will not only ensure accuracy, it will also ensure that the correct search terminology is being used.
One final thing to note about the multi-store approach is the ability to design your different storefronts based on a region's culture. From choosing different colour schemes to setting up navigation to ensuring proper translation, there are a host of benefits when it comes to customizing an online store's design for specific regions. Just ask KFC, whose slogan "Finger lickin' good" translates to "We'll eat your fingers off" in Mandarin. 
Disadvantages of multi-store
The only disadvantages of using the multi-store approach are time and money. Building and maintaining multiple online stores is neither cheap nor fast. If you have the financing but lack the time, you can always hire a digital agency to manage your online storefronts for you.
Choosing the right approach
Which approach you choose will depend on how confident you are about succeeding in international ecommerce and your business's financial and labour resources. Your first step will be to move to Shopify Plus. After that, choose from these three options to start scaling globally.
Option 1: Multi-currency. Most store owners who are ready to move to Shopify Plus should also be ready to use multi-currency. If you want to explore international expansion without investing too much money or time, go with this option.
Option 2: Self-managed multi-store. If you have capable staff, solid cash flow, and a proven demand from international markets, go with this option.
Option 3: Managed multi-store. If you have solid cash flow and a proven demand from international markets but lack the people power or know-how, contact a Shopify Plus partner and work with them to build and maintain your global presence.
–
Work with us
We can grow your brand globally.