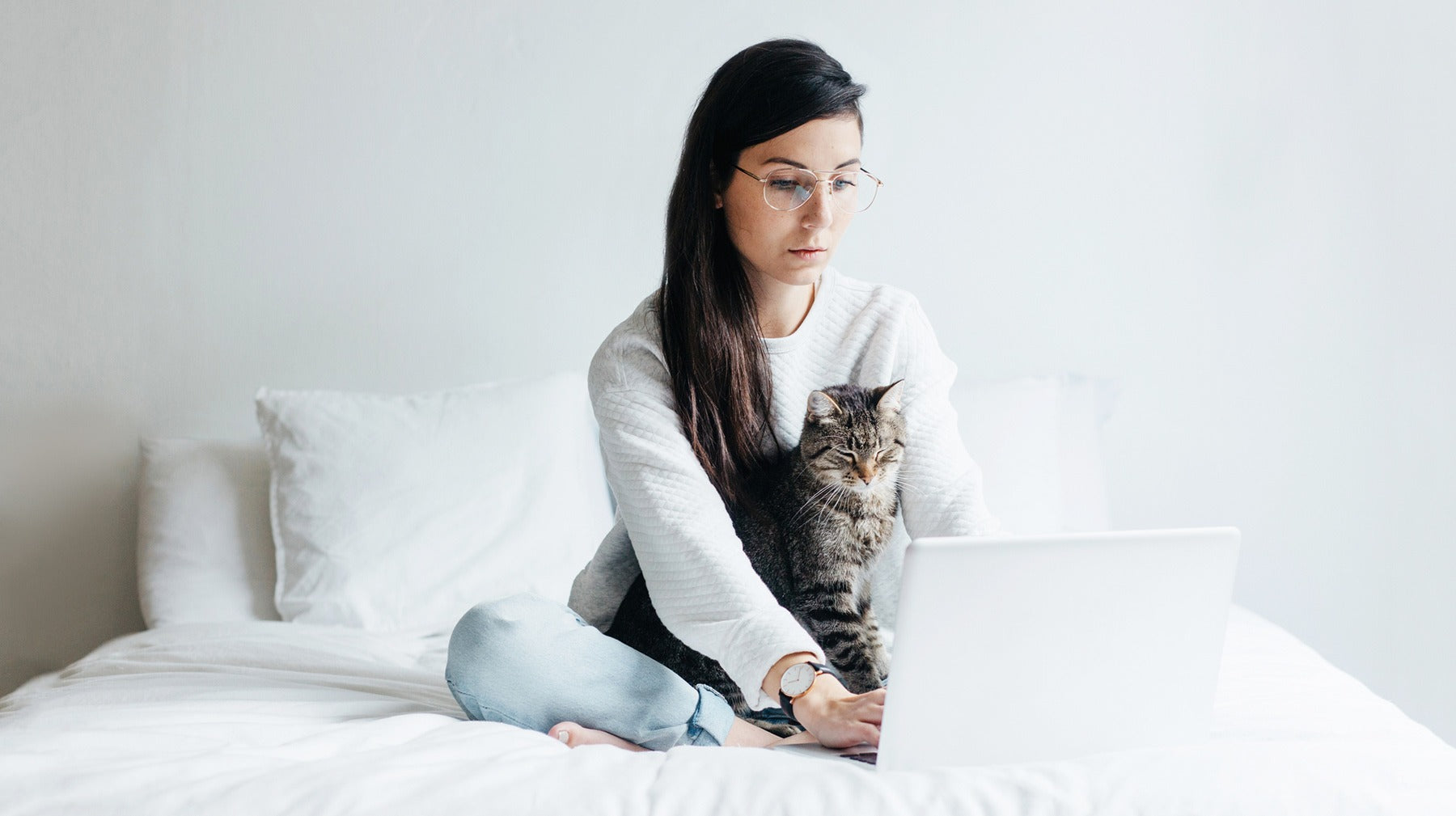 Keep the engagement: A Q&A with AfterShip's Andrew Chan
Every online merchant knows that just because a customer "completes" their order, that doesn't mean the transaction is finished. For one thing, you've got to come up with the right shipping strategy and get the order shipped off. Even after all that, there's often the matter of updating buyers on the status of their delivery, providing customer support, and sending follow-up offers to further engage customers and increase their lifetime value.
AfterShip is one of the more popular solutions for merchants looking to improve the after-shipping experience. Available on a number of platforms, including Shopify and BigCommerce, the app's free offering allows merchants to track all their shipments in one place, and also creates a branded tracking page that can be sent directly to customers. The premium version takes it a step further, letting merchants send automatic email and SMS notifications to customers to update them when their order is in transit, out for delivery, and so on.
We chatted with AfterShip's co-founder Andrew Chan about how the app works, what kinds of merchants benefit most from shipment notifications, and his advice for engaging (and reengaging) customers after they've made a purchase.
What steps does a Shopify or BigCommerce merchant need to take to set up AfterShip?
All they need to do is go to their platform's app store, find the app, and click "install." The app will then either ask you to create an AfterShip account or sign in with an existing one. It then automatically imports all the tracking numbers from your shopping carts into the AfterShip platform, and it detects the different carriers and begins tracking the status of your packages for you. If you have the notifications functionality set up, it will also send out automatic delivery updates to your customers when the package is out for delivery, delivered, etc.
For an online merchant, what would be some of the benefits of an app like this?
The first thing is that you can track all your shipments in one place. Let's say you're sending out 10 shipments—if you aren't tracking them, you won't know if they're being delivered to your customers. Things happen during the delivery process, like failed attempts, exceptions, sometimes the customer's address is wrong. As a merchant, you want to stay on top of this and take steps to avoid these problems and make sure delivery is successful.
The second thing is the delivery updates. With Shopify and BigCommerce, when you enter the tracking number and this functionality is turned on, AfterShip will send out delivery updates to your customers. You can decide if you want updates to be sent when the package is out for delivery, when it's delivered, or if some kind of exception has occurred.
The branded tracking page also makes it easy for customers to check on the status of their package. They don't need to copy and paste the tracking number anywhere or go to different carrier websites—they can just see it right there on the page you send to them.
How much control do merchants have over the look of that branded page?
We have three default themes that merchants can choose from. They can upload their logo, embed their store's URL, and include their Instagram feed to personalize the page.
Delivery notifications are a premium feature, correct?
Yes, that's correct. But the other features like having all your tracking in one place, as well as the branded tracking page—those are included with our free service.
Are merchants able to customize the notifications they send their customers?
Yes, they're able to change the content of the notifications. So you could write something like, "Hey, your package is out for delivery. Here's a tracking link to check on its status. If you have any questions, here's how to contact the carrier." The messaging is up to you.
Also, we don't just do email notifications. We support SMS notifications as well.
Between email and SMS, what kind of notifications would you say are the most effective?
It depends on your customers' location. In the US and Canada, email is generally fine. Mobile is a lot more popular in places like India. It's important to know your customers. There's also a cost implication. For SMS, we have an extra charge because we rely on third-party solutions like Twilio. So if you're a merchant, you'll want to consider your costs. You might decide that email is sufficient.
Is there a type of merchant who might find shipping notifications more important?
If your deliveries take longer than three days, then delivery notifications will be more helpful than if you're doing same-day delivery. Basically, the longer the delivery, the more likely it is that the customer will want to track their package. There's a study that says customers like to check the status of their package 2.4 times per delivery, so multiply that by your number of orders and that's the engagement you'll have with your customers just on tracking alone.
Are there industries or product types where notifications are more important?
I would say it's especially important for merchants selling higher-value products. We have customers selling gold bars, which is kind of an interesting one. Fashion products also tend to be common in our customer group, along with gadgets and electronics.
Do you have any must-share advice for ecommerce merchants?
I think when you look at the really popular ecommerce apps, you see a lot of sales apps and marketing apps. But online retailers shouldn't ignore the after-shipping experience. It's not just about providing shipping and tracking information, but also soliciting product reviews, sending a thank-you note to customers a few days after delivery. It can make a big difference.
Just imagine, after the customer buys something on your site, you send them their package and then say goodbye. Sure, you might send them a coupon in the future, but imagine engaging them right after the product is delivered—that's kind of the "happy moment" when they receive their package. You might ask about their delivery experience and ask them to leave a review, or you might send them a coupon related to the item they purchased. At the end of the day, the more engagement you have with customers after a sale, the more likely they are to return.
To learn more about AfterShip, head over to www.aftership.com