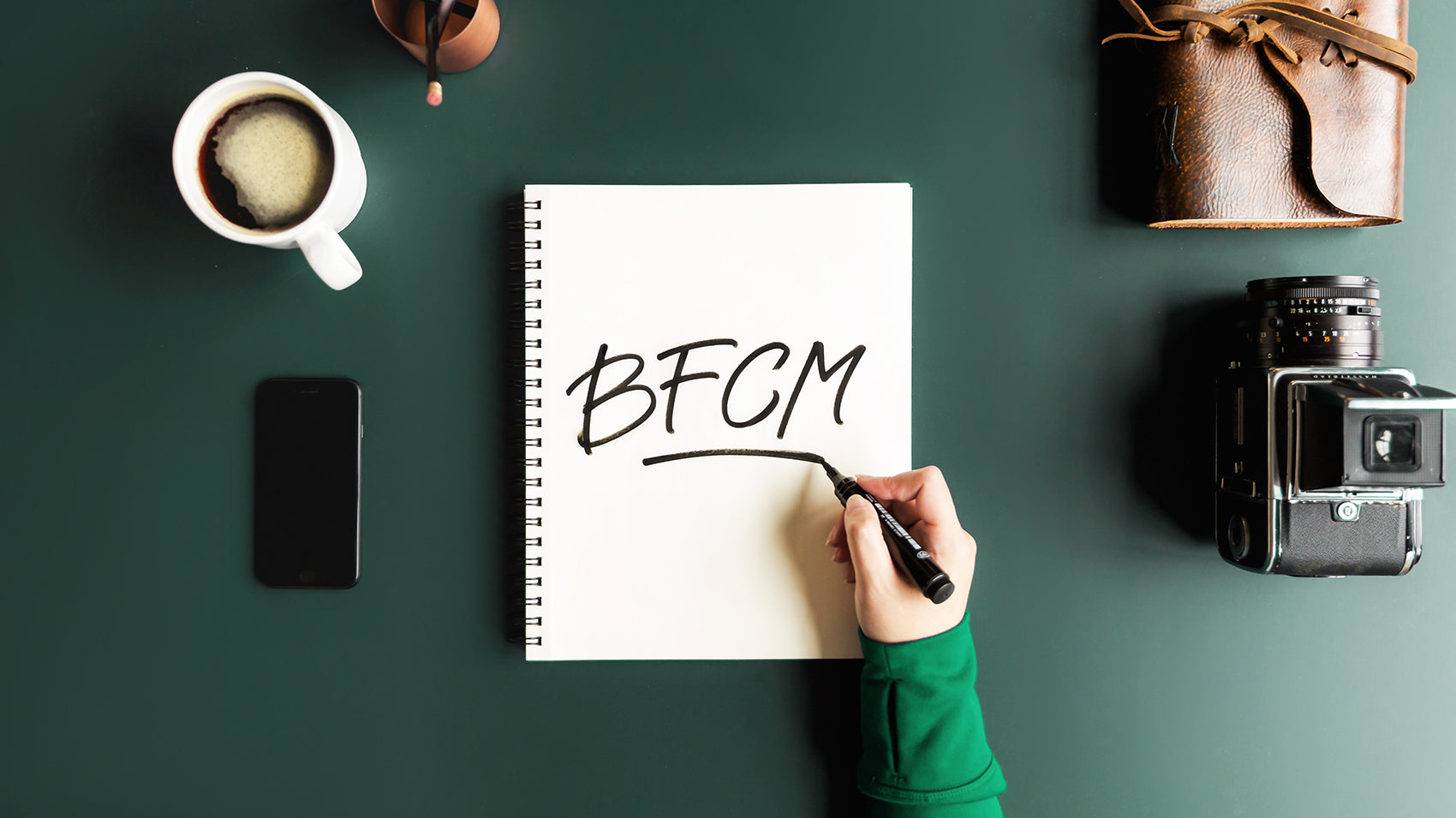 4 last-minute tasks to crush BFCM
Two days. 48 hours. 2,880 minutes. That's how much time you have before this weekend's hysteria hits—less if you're planning to launch your sales on Gray Thursday (which you may know by its former moniker, Thanksgiving).
While you've no doubt been planning and preparing for months, your job as an online merchant during the holidays is never really done. There are always last-minute tasks you can tackle to optimize your promotions and boost your revenue.
As the clock ticks down to the biggest shopping day of the year, we've got four things you can do right now to make sure your store is working its hardest and looking its finest.
Leverage upsells with Ultimate Special Offers
If you're serious about BFCM this year, you've probably installed some apps to help drive sales, and with 9-offer types our app Ultimate Special Offers has the most of any discount app. 
With our most recently added offer type, post-purchase upsell merchants are able to create powerful one-click offers embedded directly into their Shopify checkout. Post-purchase upsell has already proven to be effective for early-users, with hundreds of new orders being added to their stores over the past two weeks!
Setting it up is easy, to do so, simply install Ultimate Special Offers from the Shopify app store, then follow the prompt for the post-purchase upsell add-on in the app dashboard as shown in the short video below. 
Double-check your campaigns
If you've been keeping up with our BFCM blog posts, then you should have planned your campaigns and drafted your emails weeks ago. Whether you're sending out discount codes or gift guides, we're going to assume those are written, edited, and ready to go.
Before you pull the trigger, send yourself a test. Then send your colleagues a test. Then ask your detail-oriented mother-in-law to give it a once-over. With online shopping numbers expected to rise once again, don't forget to check what your campaigns will look like on smaller screens.
There's no harm in giving things another look—even the most experienced merchants and marketers make mistakes. Test your spelling, test your links, test your witticisms to make sure they're not going to fall flat.
Set up a social media monitor
No matter how great your products, promotions, and customer service, there's no avoiding the fact that people are going to complain. Often, your support team will be the first to hear these grievances, but—as we learn from time to time—it's not uncommon for customers to lash out on Facebook or Twitter.
To ensure that you're on top of the negative chatter, you need to practice social listening—the process of monitoring social media channels for mentions of your brand, competitors, products, and anything else that's relevant to your business. Tools like Brandwatch and Reputology can help you keep tabs on the social conversation and alert you to customers bad-mouthing your business.
Prepare a "thank you" email
A little gratitude goes a long way in life, and e-commerce is no different. Many businesses set up an automated "thank you" email to send immediately upon purchase (often rolled into an order confirmation). However, it might be wiser to wait a few weeks until the customer is more likely to buy from you again.
You might also want to consider including information about product care, use cases, and other FAQs in your email. And if it's been a couple of weeks and the customer has had the opportunity to try out their purchase, this is a great chance to ask for a review.
Looking for more BFCM tips and tricks? Get our free Black Friday checklist for Shopify Entrepreneurs.
To keep up with us this holiday season, follow us on Twitter, Facebook, and Instagram!