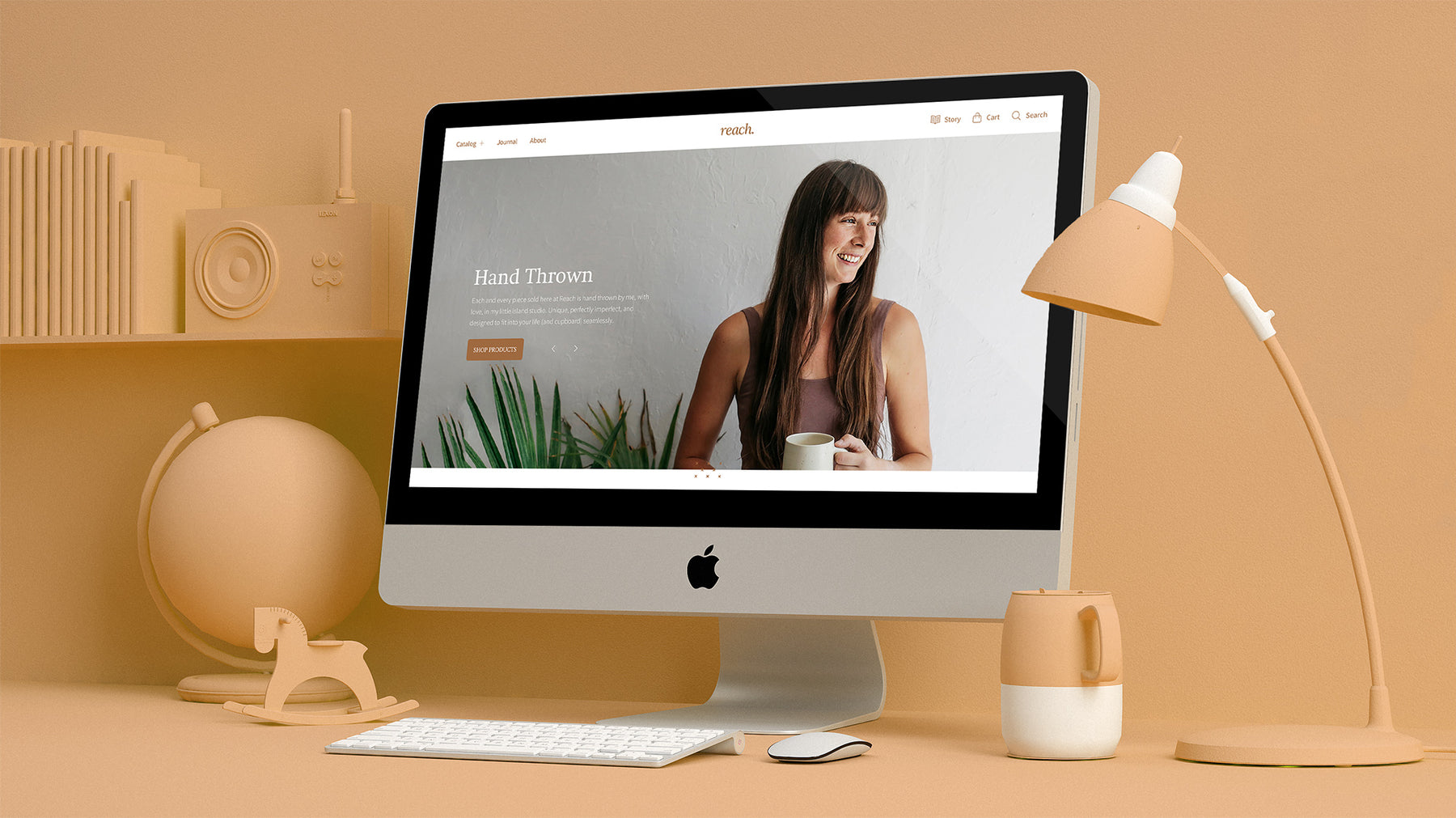 Layout options, image zoom added to our Reach Shopify theme
Earlier this year, we released Reach, a playful, mobile-first Shopify theme for emerging and niche markets. As theme designers, it's an awesome feeling watching a new theme go live and start appearing "in the wild." Equally great is hearing from Shopify merchants who've used it to start and grow their online businesses.
But what we love most of all is getting feedback that helps us improve our products. Whether it's a Shopify theme like Reach or one of our Shopify apps, we wouldn't be anywhere without honest feedback from our merchants.
This week, we deployed a major new update to Reach. New features include a variety of layout options, as well as a slick new product zoom. We'll describe a few of these new features below, but first we want to say thanks to everyone who wrote in with feedback and shared their feature requests and suggestions!
If you'd like to see Reach in action, be sure to check out our demo stores. And if you'd like to purchase a copy, you can do so either here on this site or in the Shopify theme store (the latter allows you to preview it in your store).
Now, without further ado, here's a taste of what Reach 4.0 has to offer!
"Standard" collection layout
For all the lovers of Reach's distinctive masonry-style collection grid, we heard from a number of Reach users who wanted a more traditional product grid.
Now, from the theme editor, you can toggle between the asymmetrical grid and a new "standard" collection layout, which organizes products in even rows.
It's hip to be square!
Mobile product page layout options
Reach is our second mobile-first Shopify theme, and with great power comes great responsibility.
Responsibility #1 is ensuring the best possible experience for mobile users. That means giving you options for customizing the mobile experience.
In addition to being super-playful and swipeable on mobile, Reach's new mobile product page options let you choose how to arrange the image, title, and product description. This is great if you have a highly visual product and want to feature an image at the top, or if you would rather let your product details do the talking.
Screen space is at a premium on mobile—now you can use it as you see fit.
Product page gallery options
By now you may be noticing a trend—layout options are important!
Probably every Shopify merchant on Earth has something they'd like to change about their theme's layout, and it's our job as theme designers to provide as many options as possible while ensuring a positive experience for shoppers.
The product page layout is (obviously) especially important to merchants, which is why Reach's product pages now feature three additional layout options: mosaic, one column list, and two column list.
Not a fan of slideshows? We hope we've made your day.
Image zoom on product pages
Last but certainly not least, image zoom is a feature we recently added to our Amazon-inspired Empire Shopify theme—and now it's available in Reach!
What's so great about image zoom? Well, imagine you're an online shopper and you find a product you're interested in. Since you can't touch the product, you at least want to see it in closer detail. That's exactly what image zoom does. It lets you zoom in... on an image.
As an online merchant, one of the prerequisites to success is building trust with customers. Today's shoppers may be used to buying online, but not every store is trustworthy. Features like image zoom help to build trust by letting customers see your products in detail, and by showing them you have nothing to hide.
Reach more customers
In just a few months, we've watched Reach become the foundation for hundreds of Shopify stores. We're excited to keep improving the theme and adding functionality based on your feedback, and we can't wait to see it in even more stores!
To see Reach in action, visit our Natural, Solid, and Plush demo stores.
Purchase Reach for $180 or preview it via the Shopify theme store.