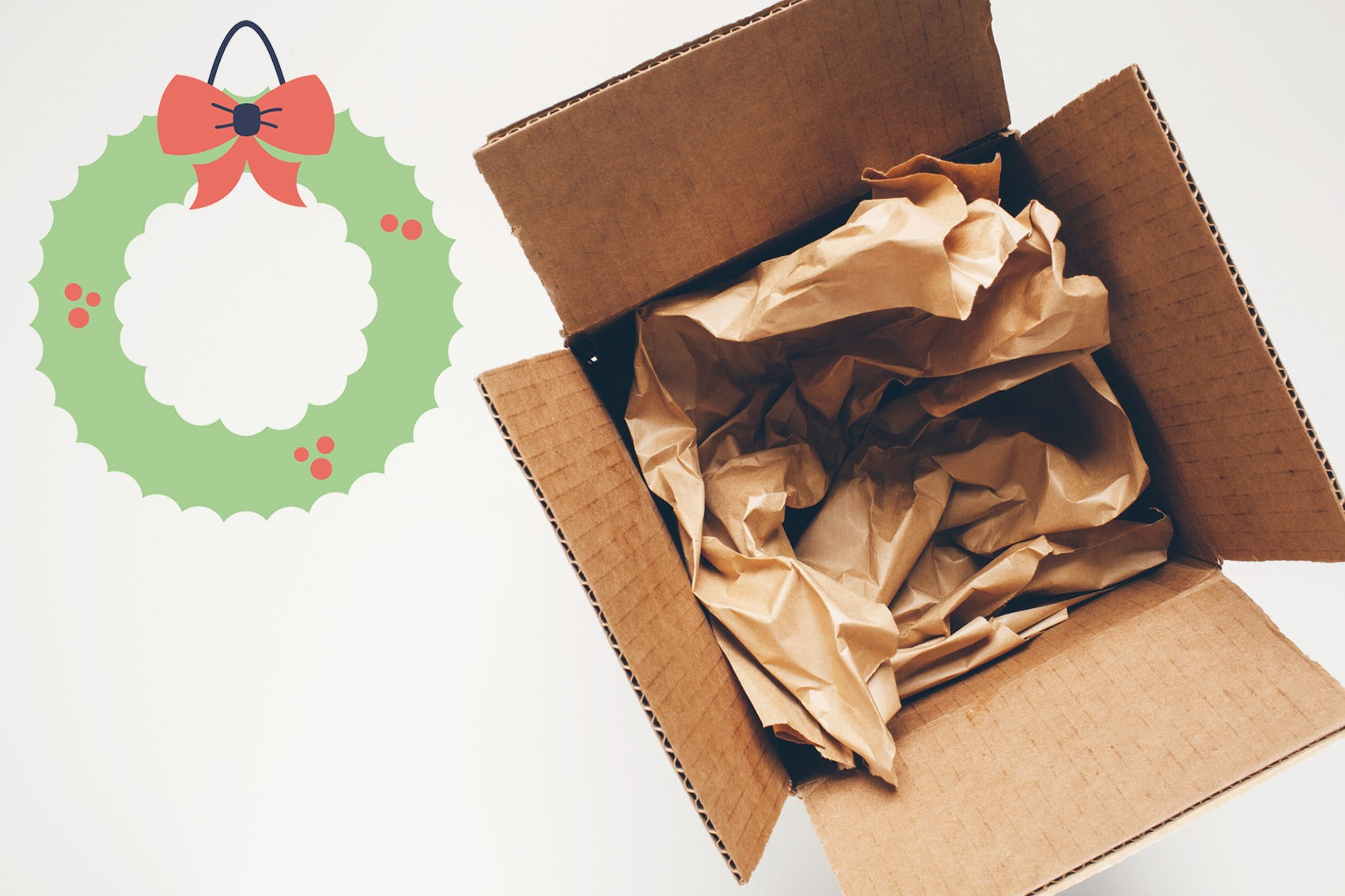 How shipping & fulfillment can increase future sales
The following is an excerpt from The Shopify Merchant's Guide to Holiday Engagement, a free eBook featuring 10 incredible Shopify experts. In this post, Andrew Chan, Co-Founder of AfterShip, shares some common misconceptions and best practices for shipping and fulfillment, plus his actionable tips to help you boost your sales this holiday season.
Why It Matters
Repeat customers contribute 43% of a typical online store's revenue. It's incredibly important to engage and satisfy your customers after purchase, as it makes them more likely to come back and buy from you again, and also recommend your store to friends and family. What's more, the higher the percentage of repeat customers you have, the stronger the future of your online business and the faster it will grow its revenue.
Online merchants who want to provide their customers with a positive purchasing experience should focus on shipment tracking and returns. A 2015 UPS study found these to be the four biggest factors in determining customer satisfaction after purchase:
Ability to track online purchase after shipping
Email confirming delivery of the item
Clear and easy-to-understand return policy
Ease of making returns and exchanges
For most ecommerce merchants, the holidays are the busiest time of year. If you can provide a great shipping and fulfillment experience, you'll be sure to benefit in the long run.
Common Misconceptions
"Shipping doesn't lead to sales—therefore it should be low-priority."
New ecommerce stores often fall into the trap of believing that shipping and fulfillment aren't as important as areas that lead to direct sales. However, many operational problems start to appear when order volumes increase, and the merchant begins to realize the need for a proper shipping tool and a dedicated team to handle shipping operations.
"I should only offer free shipping."
While free shipping is undoubtedly a great selling point, it gets harder to offer when you sell heavier items or ship internationally. Offering only one shipping method (ie. free shipping) also discourages customers who are willing to pay a premium for faster delivery (similar to Amazon's tiered shipping options).
"The carrier will take care of shipping—I don't need to do anything."
Many online stores ignore the customer experience after shipping, mistakenly believing that carriers will take care of customers once the package is shipped. The truth is that customers see the whole purchase and delivery experience as a reflection of the store they buy from, and will often come back to online stores about a delivery issue or shipment tracking problems. And while some merchants believe that providing a tracking number is sufficient, many customers expect proactive delivery notifications informing them of their shipment's status, as well as the ability to track shipment status directly on a store's website or mobile app.
Best Practices
Give customers multiple shipping and carrier options.
Some of the most successful online stores, such as iHerb or Amazon, offer multiple shipping speeds (e.g. 3 days vs. 1 day) and multiple shipping carriers (e.g. USPS vs. UPS). Instead of solely offering free shipping, these stores automatically calculate the shipping fees returned by carriers (check out Shopify's page on real-time calculated shipping rates). By doing this, you not only give customers more delivery options, but also let them bear the shipping cost directly, which can be helpful when you want to offer international shipping.
Offer a branded (and proactive) shipment tracking experience.
Instead of asking customers to input a tracking number on a carrier's website, top online stores offer a branded tracking page that allows customers to track orders directly on the store's website or mobile app. This page is also a place to show off new and featured products. Online stores should actively monitor shipments and automatically inform customers about delivery updates, and take action when shipping exceptions (e.g. incorrect address) occur.
Provide a seamless returns experience.
Creating a positive returns experience is critical for ensuring customer satisfaction after purchase. Some stores offer an "interactive returns process" that lets customers return shipments without emailing support or even logging into their account profile. Customers want simplicity, and these enhanced returns allow a customer to simply input their order ID and email address, select the items they wish to return, choose a reason, and generate a return shipping label. Customers are clearly shown the shipping fee to be deducted from the order amount, along with the expected refund date, so there are no surprises.
Action Items
Create a branded tracking page for your store.
While changing carriers is not always an easy task, you can easily provide a better shipment tracking experience for your customers. Use an app like AfterShip to generate a branded tracking page that allows customers to track their orders directly on your site, and use this page to engage customers with your latest product offerings.
Notify customers when a package is out for delivery or delivered.
AfterShip also lets you actively track all the shipments coming from your store, and send customized emails to your customers with relevant status updates. If a shipping exception occurs, be sure to notify the customer and take action to solve the problem—don't wait for them to come to you.
Explore your options for shipping methods and carriers.
If you're planning to ship internationally this holiday season, you should make sure to explore the different shipping services in your market. There are over 350 carriers in the world! By offering multiple shipping options, you might be surprised by how many customers are willing to pay a premium for faster shipping.
Make It Happen
As the holiday rush approaches, now is the perfect time to get this sorted out—you don't want shipping problems in the middle of peak shopping season. With everything you're doing to acquire new customers and drive sales during the holidays, don't make the mistake of forgetting about shipping and fulfillment. It's not only a key part of providing a positive customer experience, but also a great way of engaging buyers during and after the shipping process, and turning them into repeat customers. Sign up for AfterShip and use it to bolster your store's entire post-purchase experience.
–
For more lessons on how to engage holiday shoppers and boost traffic and sales, be sure to check out The Shopify Merchant's Guide to Holiday Engagement. It's free to download—no email address required. Consider it our gift to you this holiday season!