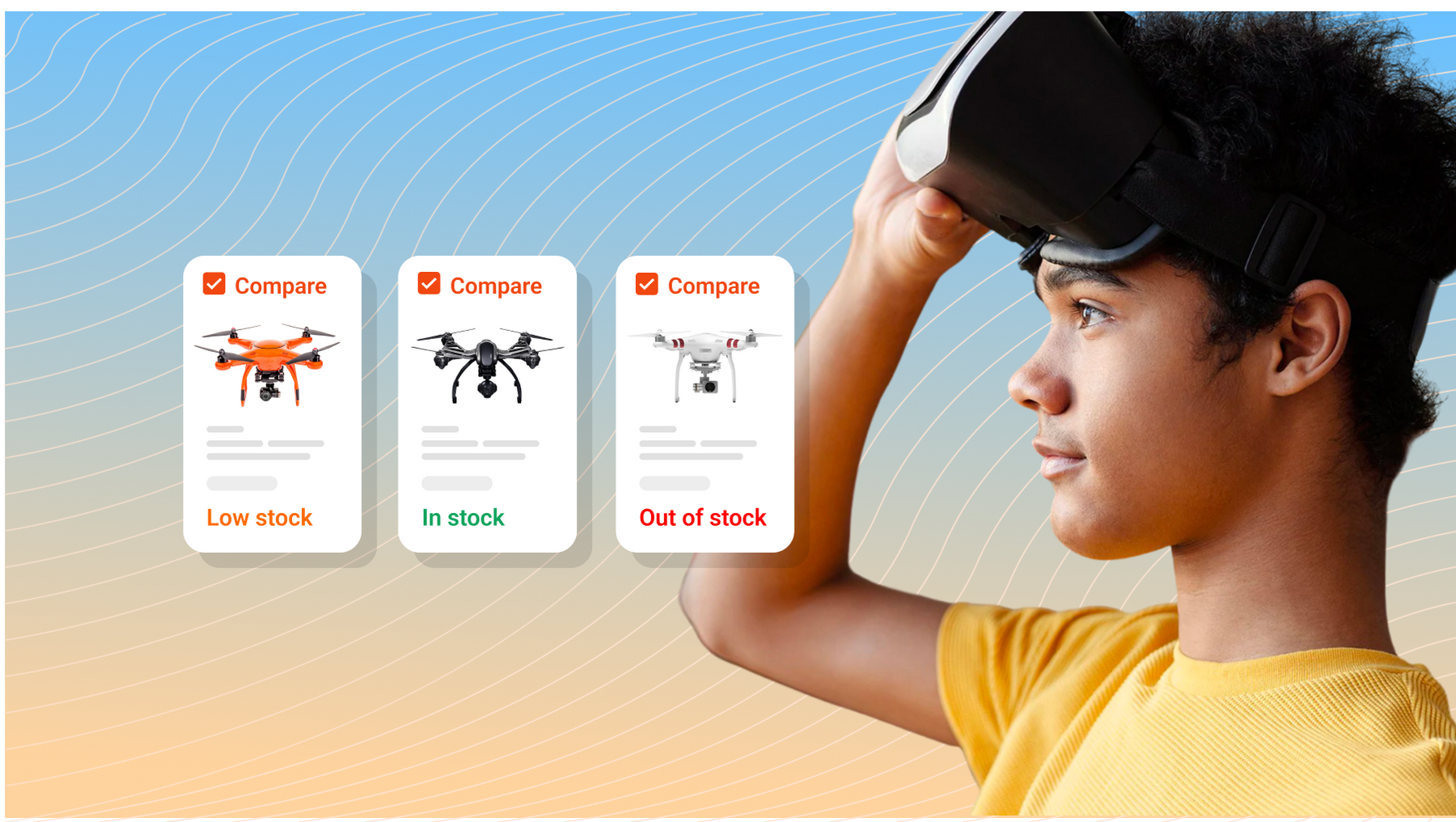 Top 3 reasons for an upgrade to Empire 7.0
Empire 7.0 includes a trio of new features to level up your storefront and sell more. Enhance customer experience by using Product Compare and Inventory Status features. Also, offer products as Pre-Orders to generate hype and make sales before inventory becomes available.
You can offer pre-orders
It's common to rely on apps or theme modifications to make a product available for pre-sale, but not for Empire 7.0— you can start selling products before they're manufactured or restocked with Empire's new Pre-Order templates!
You can now pair products with new pre-order add-to-cart buttons, as well as customize the pre-order page separately from the standard product templates. This gives you the opportunity to tailor the pre-order experience to your shop's needs.
You can show stock levels
Empire now offers options to share a product's Inventory Status in distinct ways. Working directly with Shopify's inventory tracking system, this feature draws up-to-date stock levels from the Products admin to display on the storefront.
It's common for ecommerce brands to bring more visibility to their inventory and display stock levels for their customers. Whether a product is stocked, low in inventory, or sold out can determine whether a customer places an order with you or a competitor.
Add urgency to orders and drive conversions by adjusting the low stock threshold. This pairs certain products with a special label ("Only 3 left!") and encourages customers to make their purchases more quickly.
You can also encourage local pickup by connecting the stock levels with your location(s), reducing shipping cost, time, and materials.
Customers can compare products
Whether you sell three products or three thousand, customers can make purchases with confidence by using Empire's new Product Compare feature.
Customers are able to select up to 3 products from the product grid using the compare checkboxes, and can later compare the product qualities through a customizable comparison chart.
Comparing product attributes such as price, availability, etc. empowers customers to make informed decisions about the products they order. Reduced returns, improved customer experience, fewer apps—there are many benefits to activating the Product Compare feature for your store.
If you're looking for a powerful, large-catalog theme for your business, Empire may be a great fit for you. Check out the Supply, Graphic, and Industrial demos and learn more about its innovative theme features here.
Ready to try Empire? Try the theme in your store
Already using Empire? Update to the latest version!