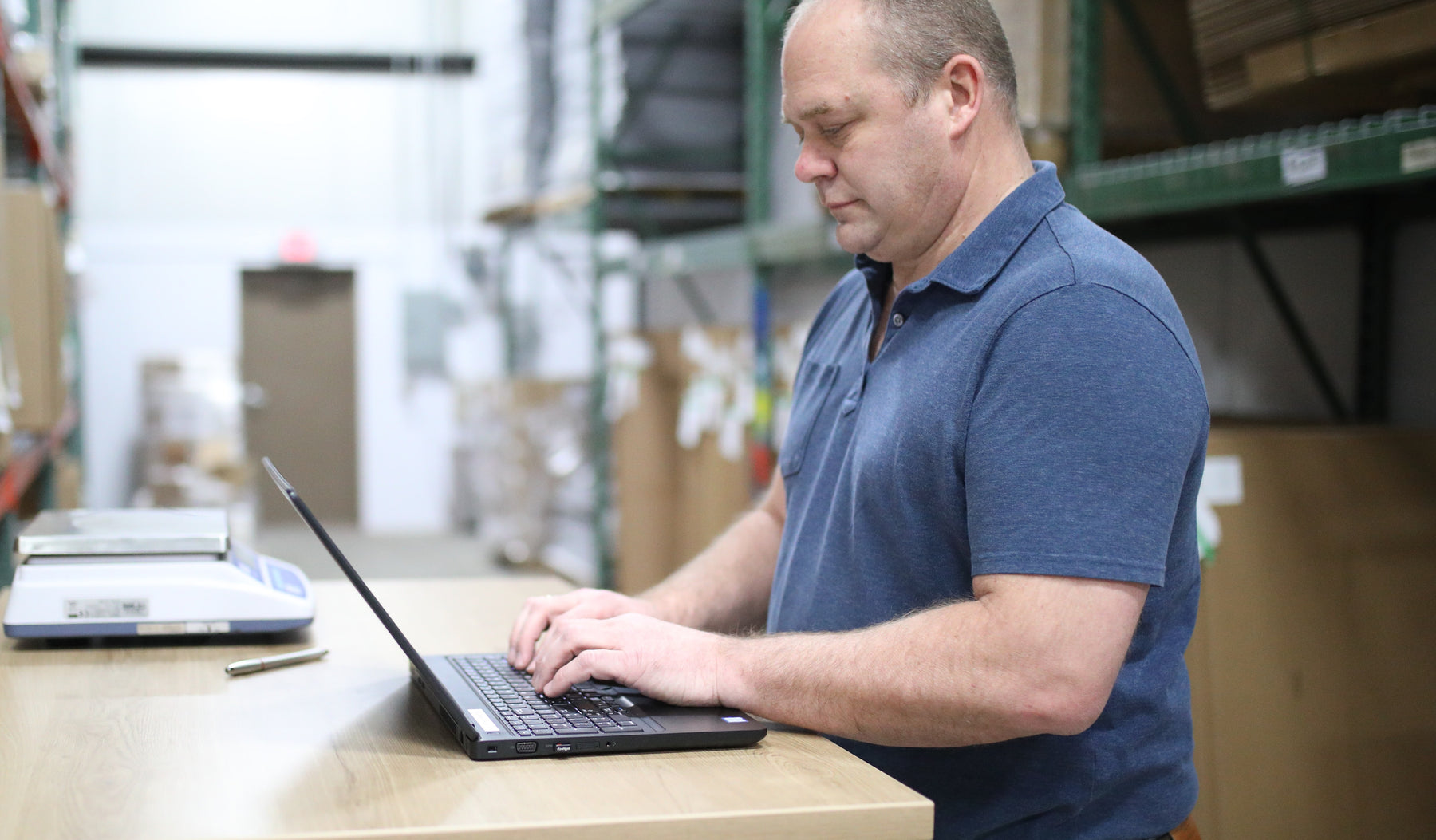 How to boost B2B sales on Shopify
Whether you're a supplier, wholesaler, or manufacturer, your B2B brand (business-to-business) can thrive on Shopify. No ecommerce platform is more equipped for this business model when you take a look at Shopify's many resources, apps, and tools.
With 65% of B2B brands opting for 100% online sales last year, there's never been a better time to set up online and boost your 2023 sales with Shopify.
"B2B buyers want to research and buy within the same channel without having to speak to a sales representative. Recent research revealed that 86% of customers preferred using self-service tools as opposed to contacting sales."
        Shopify Blog: The B2B Trends and Statistics to Follow in 2023  

As a B2B brand on Shopify, you're not alone. That means you'll need to get the edge over your competitors. 
Here's how: Enhance your storefront with these powerful tools to reduce customer effort, get bigger orders, and simplify repeat purchases.
Receive requests through a product page form
Connect directly with new retailers by activating a Request quote form on product pages. Include a form here and offer a warm welcome for new customers with questions about pricing, fulfillment, and more.
Hand over the keys to quantity control
Don't stand in the way of higher average order value (AOV). Let your customers increase quantities beyond the product form and watch that AOV soar.
Apart from the standard product form, the best places to activate quantity selectors are the quick add feature, quick shop, and cart page.
Quick add, quick shop
By providing fast and simple ways to add products to the cart, the quick add and quick shop features live up to their names.
Found on the collection page, search results page, and other product grids (e.g. Featured collection section), these features allow for variant and quantity control without leaving the page.
Cart page
The last stop before checking out and the best place for quantity adjustments, a robust cart page is key for B2B orders.
Having quantity control here encourages customers to fine-tune their selections and maximize their value.
Make repeat purchases too easy
Customers often return to order pages when they want more of the same product. They then visit the product page and add the item to their cart.


You can reduce customer effort and simplify repeat purchases by enabling an add-to-cart (ATC) button on order pages. Customers can skip the product pages altogether and go straight from order page to a full cart page and check out with speed.
Secure a Shopify theme with all of these features
Empire version 8.0.0 includes every feature highlighted here and enables more B2B functionality than any other premium theme in the Theme Store.
Already have Empire? Upgrade to the latest version with Theme Updater's Pro Plan features and accelerate your updates.