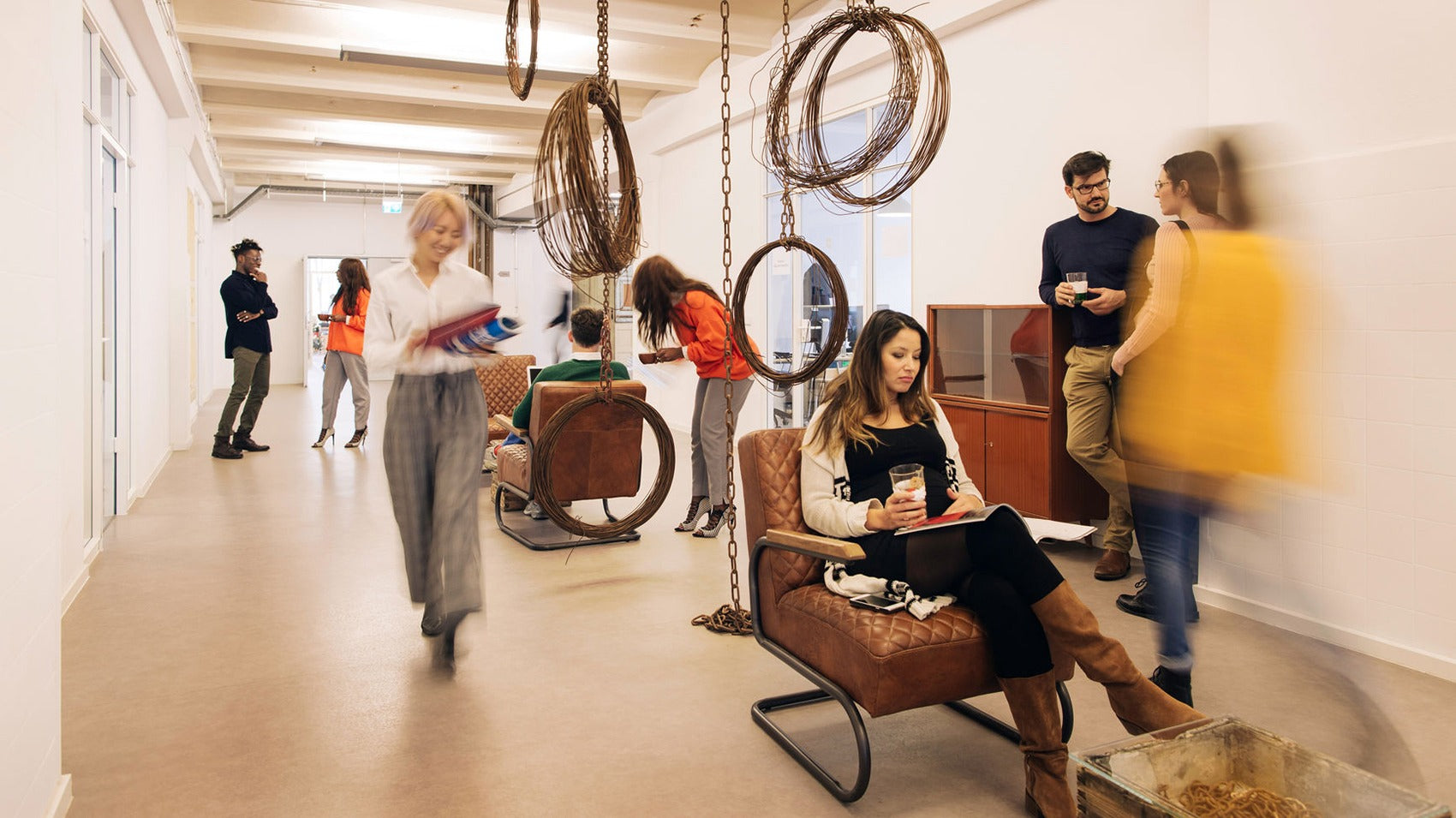 Upgrading to Shopify Plus: When and why to make the move
It's no secret we love Shopify. It's an amazing ecommerce platform that provides aspiring entrepreneurs with every tool they need to launch a successful online store. But as your business grows, you might start experiencing limitations and find that your current Shopify plan doesn't feel quite so flexible.
That's where Shopify Plus comes in. The platform's most dynamic, customizable, and scalable solution is built for high-volume businesses ready to take their sales to the next level. And while free and paid Shopify themes can be great for launching your business, a custom-built Shopify Plus experience is essential to standing out in the crowded world of ecommerce.
In this post, we'll break down the benefits and pricing of Shopify Plus, and give you a better idea of whether it's worth it for your business to make the investment and take the leap.
When is it time to upgrade to Shopify Plus?
It's easy to know when your pants don't fit. The button won't button, or they fall down when you stand up. Knowing when you've outgrown your Shopify plan can be more complex.
First, you have to figure out and understand what isn't working for you anymore. If your orders are processing too slowly, or if a surge of traffic crashes your store, it's time. If you're spending too much on IT, maintenance, and transaction fees, it's time. If you want to customize sites for specific regions or countries, build specific shipping rules, or customize your front-end experience, it's time to check out Plus.
Why upgrade to Plus?
Shopify Plus offers everything you love about Shopify and more. You'll pay more, obviously (see the payment section near the bottom of this post), but in return, you'll receive a more personalized ecommerce experience designed to suit your specific business needs.
Lean on 24/7 support
Shopify has a special support team dedicated exclusively to Plus users. Support is available around the clock, seven days a week. And when you're running a million-dollar global enterprise, instant access to support is imperative.
Personalize your checkout experience
As we all know, Shopify is a hosted platform. That means there are limitations to what you can and can't change, and which segments of underlying code you have access to.
With Shopify Plus, you'll have increased access to customizations, particularly when it comes to one of the most important spaces in your store—the checkout. Provide a better purchasing experience with a personalized checkout for tagged customers, and offer a wide variety of payment options for expedited checkout. Offering Apple Pay, Google Pay, Amazon Pay, and Shopify Pay will boost your conversions, especially when it comes to mobile.
Schedule campaigns, flash sales, and product releases
Launchpad is a scheduling tool within your Shopify admin that allows you to schedule and automate a variety of events and changes to your store. Run more efficient sales and promotions by scheduling theme changes, product discounts and visibility, and more. Launchpad makes it easy to select defined start and end times for any promotion you want to run.
Apply automatic discounts
One of the biggest pain points for those on non-Plus Shopify plans is the ability to create dynamic sales and offer strategic discounts. Although there are some great apps that accomplish this, there's no native solution.
Script Editor is a tool exclusive to Shopify Plus that allows you to automatically apply discounts to cart items, and publish and unpublish sales. It allows businesses on Shopify Plus to use Ruby to write scripts for customizing product properties and prices.
Automate tasks
When scaling a business, the one resource you never seem to have enough of is time.
Shopify Flow is an automation platform built specifically for ecommerce, and just like Script Editor, exclusive to Plus customers. It automates a variety of time-consuming tasks like product management, order management, and customer engagement. Be sure to check out Flow's long list of integrations, and start planning how they can work together for you. 
Sell on more channels
Now more than ever, online stores have the ability to sell their products where their customers are already spending their time. Selling on marketplaces (eBay, Amazon), social platforms (Instagram, Pinterest, Facebook), and messaging apps (Messenger, WhatsApp) can be integral to growing your business.
Shopify Plus natively integrates with all of these platforms (and more!), allowing you to manage multiple sales channels from one back end. Expanding your reach has never been so efficient.
Tap into a global market
With ecommerce growing on a global scale, the ability to reach customers in foreign markets is essential to scaling your business. Shopify Plus allows you to open expansion stores and cater to local markets on a global scale. Give your customers the information they need in their native language, sell in their local currency, and cater to their seasonal trends.
Work with unlimited bandwidth
Shopify Plus comes with unlimited bandwidth. This means your store can handle huge traffic influxes (hello BFCM) and up to 6,000 checkouts per minute. Shopify Plus also offers 200 TB worth of storage.
Tap into increased API access
More API access means high-volume stores can better connect with third-party apps to gain valuable, up-to-date insights to help better understand their business. It also means that you can create custom solutions when there's no app to solve it for you.
Who uses Shopify Plus?
Ever wonder how Kylie Jenner is able to consistently sell out of her infamous Kylie Lip Kits at lightning speed? She uses Plus. And she's not the only one. A lot of extremely successful businesses use Shopify Plus, from MVMT to Blenders Eyewear to 2 Chainz, and many more.
Shopify Plus Pricing
Shopify Plus is a fully-hosted platform, so the pricing is volume-based with a minimum monthly fee of $2,000 and a maximum monthly fee of $40,000. Beyond this licensing fee, you will also have to take into account fees for the website build, third-party integrations, and apps.
Although these costs may seem overwhelming coming from Shopify's standard plans, when broken down we see that Shopify Plus is actually quite affordable compared to Magento and other competing platforms.
Before upgrading from a standard plan to Shopify Plus, make sure to run the numbers so that you feel comfortable paying the additional cost. You won't be able to appreciate the benefits of Shopify Plus if you're strapped for cash every month.
OK, I want to upgrade. What now?
Unlike Shopify's regular platform, Shopify Plus doesn't allow you to just head on over to the theme store, pick out a theme, and get going. Because a Plus store is much more customized, you'll need a developer to create your new store for you.
The good news? Shopify has a ton of talented Plus Partners (like us!) who would love to work with you. We've already helped brands like Viberg, mnml, Out of Print, and BC Cannabis Stores make the move to Shopify Plus.
If you're interested in learning more about Shopify Plus, don't hesitate to get in touch with our agency team.
–
Learn more about Shopify Plus
Our agency is here to help.