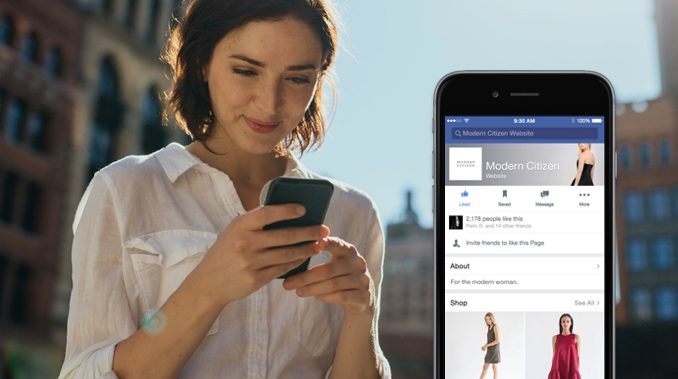 What Facebook's "Shop" section means for your Shopify store
Facebook has always been kind of a joke when it comes to ecommerce. Remember Gifts? Neither do we. But after years of struggling to integrate ecommerce, it seems the social media giant is finally onto something with its new "Shop" section, powered by Shopify.
The collaboration, announced in September, allows Shopify merchants to sell products directly on their Facebook Page. When a visitor clicks on a product, merchants can either send them to their Shopify store or let them check out directly on Facebook's site or mobile app. T
his is obviously a feather in the cap of Shopify (which has been inking new partnerships left, right and centre), but it's an equally exciting opportunity for online merchants, who stand to increase brand visibility, gain customers, and streamline the purchasing process.
If you're a Shopify store owner, here's what you should know about Facebook's "Shop" section and how it might impact your business.
Big things for small screens
The first thing to know is that "Shop" isn't the first partnership between Facebook and Shopify. You might recall the July 2014 announcement of something called the "Buy" button, which lets Shopify merchants sell directly to Facebook users via paid ads. It's a great solution for mobile shoppers, who until now have had to fight through slow load times, clunky navigation and unresponsive sites to complete purchases.
With the "Buy" button, checkout is initiated right in the Facebook app (an app that reaches more than 75 percent of the U.S. app audience). Facebook gives the option of storing buyers' payment details, making future transactions even faster. After checking out, your customers can return to creeping, sharing, and waiting for their package to arrive.
From promotional platform to bona fide storefront
In the 11 months between Shopify announcing beta testing of the Facebook "Buy" button and officially releasing it to their 175,000-plus merchants, Pinterest, Twitter and Google all unveiled similar initiatives that allow in-line, platform-hosted transactions.
Not to be outdone, Facebook and Shopify took retail integration to the next level with the "Shop" section, pitching it as "a single place for people to more easily discover, share and purchase products." The "Shop" section extends Facebook functionality to all Shopify users—not just paid Facebook advertisers—effectively gifting store owners a new sales channel that makes purchasing easier, especially on mobile.
If you're like most merchants, you probably already use Facebook to generate leads, build brand loyalty, and send traffic to your site. The "Shop" section transforms your Page from a purely promotional space into a real selling platform. It's like opening a second store location, accessed by an entirely new set of buyers—1.5 billion of them—with the built-in capacity to gather information about customers, market to them, and track sales data alongside other performance analytics from within the Shopify dashboard. Not bad, right?
Streamlining social commerce
In a recent company blog post, Facebook wrote: "We've seen that people are coming to our platform not only to connect with friends and family but also with products and brands." The post noted that nearly half of people who access the site are actively looking for products.
Despite the rising trend of "social commerce" (a term marketers have been kicking around since 2005), the sales funnel for online retailers engaging customers through social media has always been a leaky one. Once you get a potential customer's attention on Facebook, you have to guide them to your Page, then to your store, and then, after much hemming and hawing and comparison shopping, they might buy something. With all those opportunities to bounce, it's not surprising that even stores with great social media prowess suffer low conversion rates.
Facebook's "Shop" section cuts the distractions and hesitations typically associated with buying online, streamlining the path from discovery to purchase, and finally giving you a great solution for harnessing the power of social commerce.
The bottom line
It's too early to measure the impact Facebook's retail functionality will have on online stores, but it's hard to imagine it not having a huge positive effect. Any feature that gets more eyes on your products, boosts conversions, and speeds up purchasing can only mean good things for your store.
Head on over to Shopify to sign up and make your shop one of the first true storefronts on Facebook.