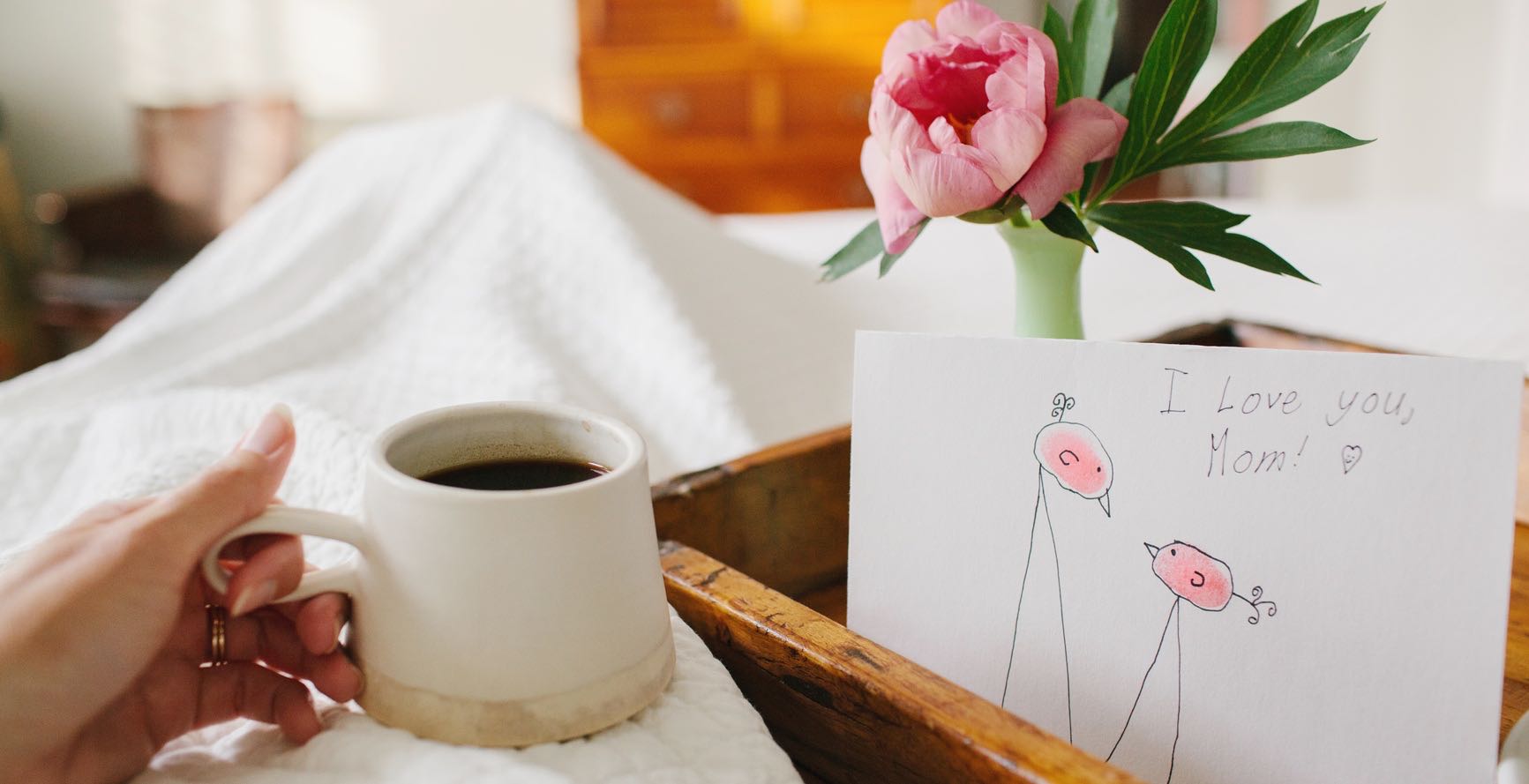 What we're getting for mom this Mother's Day
One of the fringe benefits of working in ecommerce is all the amazing online stores we're introduced to every day. Shopify and BigCommerce now collectively power more than 300,000 stores selling everything from kid's clothes to cocktail shakers, and having worked with many of them, we happen to think our gift-giving game is on point.
To celebrate Mother's Day—and as a kindness to those of you who might not have gotten around to sorting out a gift yet—we thought we'd share a few last-minute flashes of inspiration from our recent forays around the web. Whether your mom likes to unwind with a long bath, indulge in some vegetarian cookery, or accessorize with shiny new baubles, our list has you covered. If you have anything to add, or if you'd like to see more posts like this one, let us know in the comments!
The Sill's "The Ezra" (with plant!)
Why get Mom a $60 bouquet of lilies that will wilt within a week when you can get her a potted Peperomia that will flower every year for half the price? Even if your mom wasn't blessed with a green thumb, The Sill sells only easy-to-care-for plants, and includes easy-to-follow instructions with each order. Go nerd out over their bright- and low-light plant selection while we nerd out over their flawless store design. » thesill.com
Simply Curated's cocktail-inspired candles
Simply Curated's founder Sarah Cooley has an eye for good design (we know because she chose our Pacific theme for her online store). Her hand-poured soy wax candles burn for 75 hours and when they're done leave you with a beautiful 12-oz. rocks glass screenprinted with a 22k-gold art deco design. While you're at it, pick up a complementary Love You Mom card from The Good Twin Co. and secure your status as the golden child. » simplycurated.com
Twig & Horn's wood yarn bowl
If your mom's a knitter or crocheter or felter, she knows how tough it is to keep her yarn from rolling away and falling into the farthest corner behind the sofa. Twig and Horn's elegant hand-turned wood yarn bowls will keep her yarn safe and secure while she knits, gradually releasing it as needed. No more runaway yarn, no more exasperated mom. » twigandhorn.co
Province Apothecary's lavender incense
Easy Tiger Goods has the perfect gift for anyone (including yourself). Their lavender incense, made in Toronto from wild-crafted essential oils and charcoal, will infuse the air with lavender and bring a sense of calm to the most chaotic of households. Take a look at their Related Products section and pick up a Japanese Brass Incense Holder, too—it's the perfect complement and a great implementation of our Editions theme to boot. » easytigergoods.com
Kiriko's upcycled felt hats
If there's one thing we heard from our mothers over and over as we bolted through the screen door and into the sunshine as kids, it was "Wear a hat!!!" But this is no rumpled, sun-bleached ball cap—this is a one-of-a-kind handcrafted headpiece made from vintage hats and centuries-old fabrics. It's the perfect gift for any mom who gardens or hikes or just looks damn good in a broad-brimmed hat. » kirikomade.com
Alpine Modern's The Forest Feast cookbook
The Forest Feast cookbook is the type of gift you buy someone whilst hoping for some, shall we say, returns on your investment. The beautifully-laid-out book includes stunning photographs of such delicacies as eggplant tacos with brie and rosemary shortbread, all complemented by Erin Gleeson's whimsical watercolour illustrations and hand lettering. If your mom is more of a mountain woman than a home-base woman, Alpine Modern also has plenty of adventure-ready gifts, from camp hatchets to a packable hammock. » alpinemodern.com
Gathre's luxurious leather mats
Gathre got its start with a product designed for some of Mom's least luxurious tasks—changing diapers and cleaning up spills—but they've since expanded their catalogue to include mats intended for much more enjoyable activities like picnicking and concert-going. Their premium leather maxi mat fits in a tote bag yet unfolds to accommodate 10 people—perfect for getting the kids and grandkids together. » gathre.com
Sister Golden's curated gift boxes
This thoughtfully-curated gift box—one of four from Sister Golden—is the perfect gift for Mom, whether she happens to be a drinker of coffee or tea. The handpainted box includes a set of two turquoise-and-cantaloupe-coloured mugs, plus a pink ikat tea towel. Not exactly what you're looking for? Sister Golden has plenty of other mom-friendly gifts, and they do a beautiful version of our Pacific theme, so go give their store a browse. » sistergolden.com
Artifact Skin Co.'s face masques
Not only are Artifact Skin Co.'s all-natural skincare products incredibly hydrating and sweet-smelling, their presentation is so darn pretty your mother may decide to keep her potions on permanent display. This Tahitian Vanilla Monoi masque contains coconut oil, mango seeds and gardenia blossoms, which combine to revive skin's elasticity while gently exfoliating and cleansing it. If you want to learn more about Artifact's unique story, check out our Store Spotlight, and note their cool use of our Atlantic theme! » artifactskinco.com
Emmy Trinh's Sol Trio Illume earrings
Handcrafted by Emmy Trinh herself in Vancouver, BC, these modern and minimal gold earrings are sure to find their way into your mom's regular rotation. The subtle texture creates a radiant matte glow that complements any outfit, whether your mom's style leans towards the fashion-forward or the understated. Check out Emmy's entire collection of elegant and versatile jewelry, then check back next week to learn more about her story! » emmytrinh.com