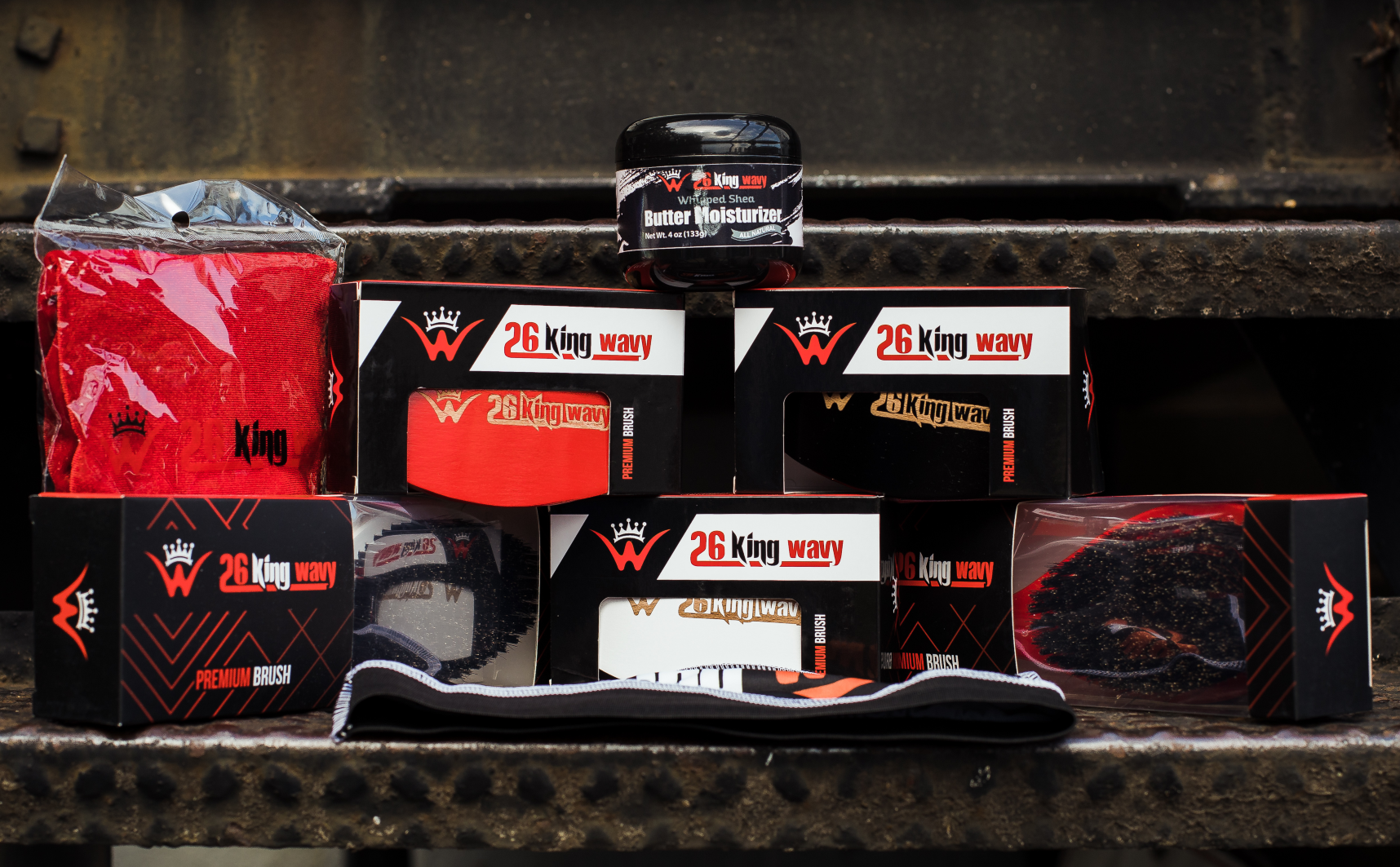 Merchant Spotlight: 2-6 King Wavy
Sylus Modlin is the owner, brand developer, and creative engineer for 2-6 King Wavy, LLC brand, which he launched in 2018. He is a military veteran, author, and debt-free millennial from Fayetteville, North Carolina, who demonstrates excellence through entrepreneurship and investing.

Sylus believes in honoring the mission and vision for his company, as well as 2-6 King Wavy's commitment to premier customer service, fast delivery of products, and serving the community.
He uses social media influence to draw awareness to important causes, including the Angels on Wheels Charity Organization in the D.M.V. area. As a result of his desire and passion for serving the community, Sylus created a brand that not only tailors to the growth and preservation of hair but empowers and encourages confidence among both men and women.

"Ten percent of our sales are donated to the Angels on Wheels Charity Organization, located in Northern Virginia," Sylus says. "As the proud owner of 2-6 King Wavy Merch, LLC, I am always active in the community, feeding the homeless, and hands-on with other community work."
Expanding 2-6 King Wavy's reach and getting their products and message to more people can be difficult, however. Prior to using Ultimate Special Offers to draw customers in, Sylus depended on Facebook ad spend to help grow business traffic to the company's website.

Then, Sylus discovered Ultimate Special Offers when researching options for business growth on Youtube.

"Ultimate Special Offers has helped improve my business through the upsell of products without taking time from managing other parts of the business," Sylus shares. "It has helped generate more revenue and improved discount offers without customers adding a discount code. "

As a result of the offers and discounts provided through Ultimate Special Offers, 2-6 King Wavy's revenue conversions are now 14,800 and increasing.

Sylus states this is exponential growth for his company. He says his top-performing offers are the Buy One Get One 15% off or similar offers with a percentage discount.

Sylus says he wishes he'd found Ultimate Special Offers sooner. He adds that during the company's new development, he also would have liked to have focused more on building an email list.

"My advice to new entrepreneurs is to spend money on marketing and branding because it is the company's visibility and will attract customers," Sylus says.

Sylus also provided some more tips for new entrepreneurs. Entrepreneurs need to have a professionally designed and functional website with easy-to-read and clear content. He believes great product pages and simplified website navigation really aids customers' ability to find products or services. 2-6 King Wavy's success is proof that these strategies work!
Want to be a featured merchant? Reach out to us at feedback@pixelunion.net. We'd love to hear from you!