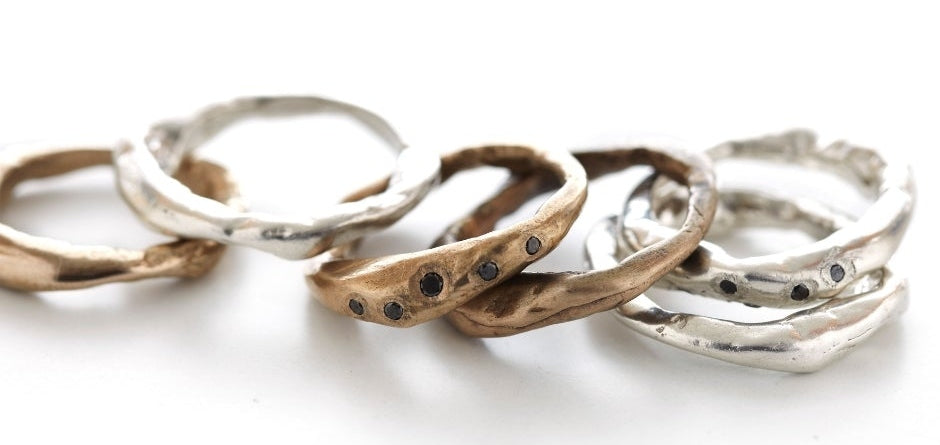 Merchant Spotlight: Chikahisa Studio
Ann Chikahisa is the Founder and CEO of Chikahisa Studio, a handmade jewelry business that started as a hobby born out of her passion for metalsmithing. Chikahisa Studio was founded in 2010.
The company has found a niche in creating the Talisman Collection.  Designed to lay close to your heart, your talisman acts as a reminder of the beliefs that you hold dear. Since its launch, women have relied on their talisman to connect to their personal power and leverage life's changes to create new outcomes that are even better than what they felt had been lost.

Ultimate Special Offers has helped Ann to create a loyal repeat customer base.  She uses the BOGO offer type as an option at the checkout page, which encourages customers to opt-in for a VIP membership to the shop.
Ann shares that the discount is used for existing VIP customers to ensure they get the discounted pricing when they log into their accounts. The BOGO offer is used to get new customers to join the program and get the discount immediately.

"I have a VIP program where my customers buy a membership and then get 20% off products all year long," Ann says. "I've been using both the discount and the BOGO. They both convert really well for me."
According to Ann, Ultimate Special Offers increased Chikahisa Studio's sales by 54% in 2021 compared to 2020, while the returning customer rate has increased to 45% in 2021 in contrast to 20% the previous year.  Also importantly, Ultimate Special Offers has helped the shop's conversion rate increase from .4% in 2020 to 1% in 2021.

Before finding Ultimate Special Offers, Ann didn't have anything for sales.  Luckily, she says the setup for the app was easy to do.

"I did have to play around a little bit to find the perfect solution for it to maximize my sales," Ann says.

Ann believes the most important advice she can pass to other entrepreneurs is to build a strong brand. This will help customers know who it's for and what the brand is about.  A strong identity is essential to finding the right customer and keeping her engaged, she says.

Ann says this is what has helped her to attract the right customer and then to develop a VIP program that fits her dream customer's needs.
Want to be a featured merchant? Reach out to us at feedback@pixelunion.net. We'd love to hear from you!