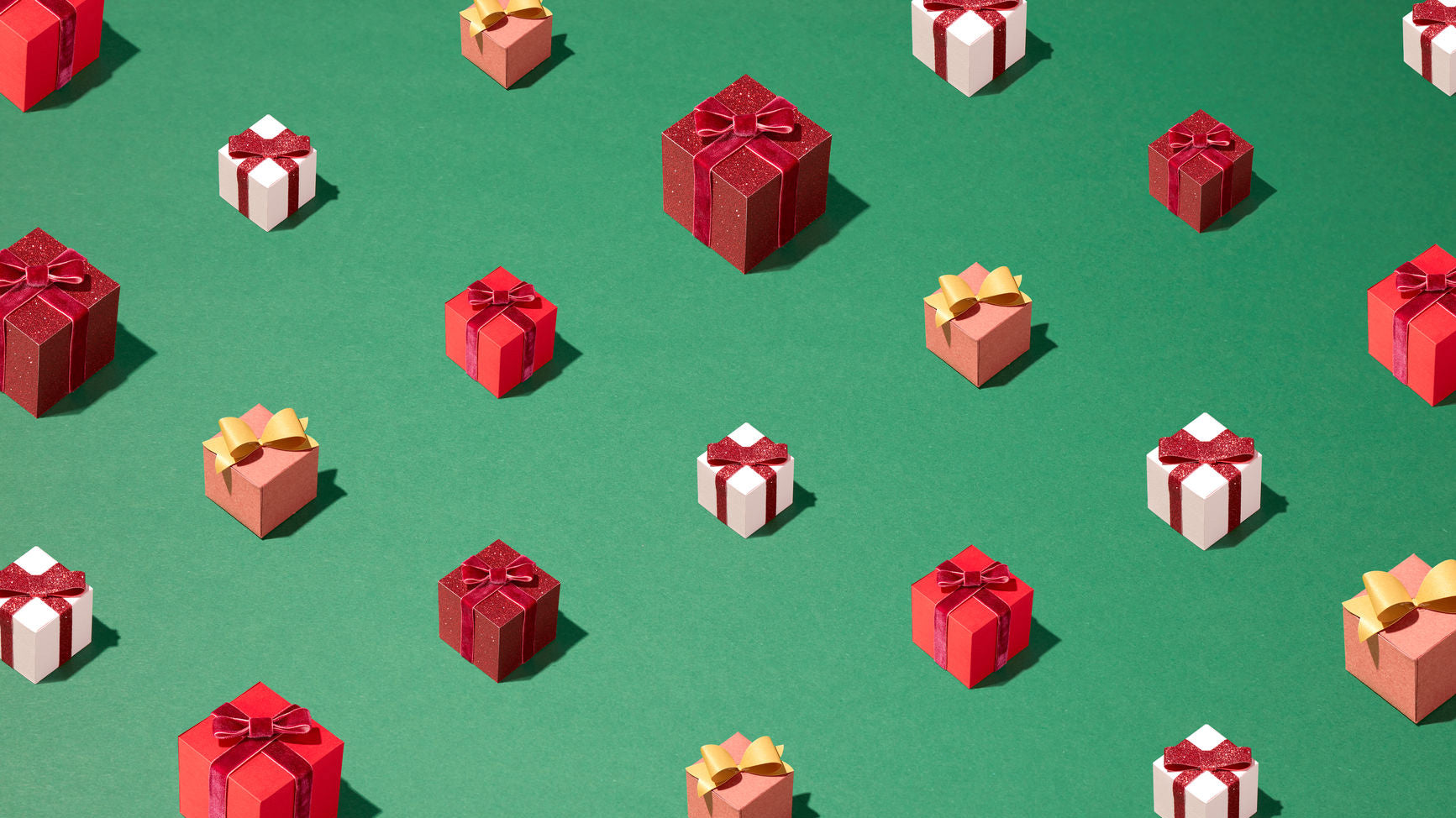 The 101-point holiday checklist for Shopify entrepreneurs
Black Friday is just over 10 weeks away, and while shoppers are soaking up the last rays of summer, you're probably in full holiday mode preparing for the busiest months of the year.
We know that between finalizing your marketing campaigns, keeping up to date with this year's trends, and the day-to-day of running your Shopify store, it's easy for things to slip through the cracks. That's why we created this 101-point holiday checklist, your guide to success for the all-important holiday season.
Keep the checklist close at hand, and don't be afraid to return to the table of contents if you feel like you've missed an item. If you can accomplish everything on this list, you'll be primed for success from Black Friday and Cyber Monday (BFCM) all the way through the New Year.
Why are BFCM and the holiday season so important?
While the thought of elbowing your way through a crowd of electronics-crazed shopaholics at your local big box store might terrify you, making a whack of cash in your online store should not. Adobe reported 108.2 billion in online sales between November and December in 2017, so why not grab a slice of the holiday pie?
Black Friday has grown from an annual winter concrete campout based around a single day of hot sales to a longer stretch of spending, mostly from the comfort of a couch. A study by CJ Affiliate notes that holiday shopping begins in the early weeks of November, so being prepared early can only help your sales goals.
The 61 days that make up November and December account for an average of 30% of retailers' annual earning. And whether you fall on the low or high side of that average, the importance of these months, and particularly the five days between Thanksgiving and Cyber Monday, should not be forgotten. So without further adieu, let's get checklisting! [toc]
Research & Inventory
1. Know what people want to buy.
Every year, tons of magazines and blogs publish articles like this one, forecasting how consumers are going to spend their holiday bucks. In 2016, it was the new Google home assistant and a Pokemon video game. In 2017, it was the Nintendo Switch and Instant Pot. Knowing what people want to buy helps you predict what's going to sell—allowing you to adjust your holiday campaigns accordingly.
2. Find out what sells best in your store.
Take a trip down memory lane and see what sold well last holiday season (and what didn't). Last year's data can inform this year's order estimates, as well as help you identify which areas of your site might need a little TLC.
3. Select your flagship products.
In a perfect world, all of your product pages would be equally polished and everything would sell brilliantly. In reality, you don't have the time or resources to perfect every listing, and there will always be some products that sell better than others. Prioritize your hottest items and work down that list to make them shine extra bright.
4. Check inventory levels.
With the help of apps from TradeGecko and Stitch Labs, tracking inventory is much more straightforward than it used to be. Review your numbers, reflect on what's trending in your industry and selling well in your store, and then proceed to step five.
5. Estimate how many orders you'll receive and how much stock you'll need.
Holiday shoppers won't hesitate to go elsewhere if you don't have what they want in stock and ready to ship (on time!). It's better to have too much inventory than too little—leftovers can always be sold off in January.
6. Talk to your suppliers.
If you rely on a supplier for your inventory, let them know about the increased demand you expect during the holiday season. You might also consider partnering with a dropshipping supplier and letting them handle inventory and fulfillment. Check out our post on shipping and fulfillment for a good overview of the benefits and drawbacks of dropshipping.
Marketing
7. Create a holiday marketing calendar and stick to it.
Map out your email campaigns, promotions, social media posts, gift guides, and blog articles in a single spreadsheet or on (y)our favourite task management tool. Include the relevant details about when graphics and content need to be created, reviewed, and deployed (and who's responsible for them). Refer back to your plan as December approaches to ensure you're hitting all the marks. You can find a list of important holi-dates here.
8. Research advertising options.
When it comes to advertising channels, online businesses are spoiled for choice. That said, bids skyrocket during the competitive holiday season, and we certainly don't recommend blowing next year's marketing budget so you can cover them all. Instead, do some research, choose a few that align best with your audience, and put your efforts (and your money) there.
9. Plan ads and copy.
You're going to be busy once the holiday rush hits, so get as much as you can out of the way while things are (relatively) quiet. Planning ads, creating graphics, and writing blog posts ahead of time will help keep your messaging more consistent—and of better quality—than if you wait until Black Friday to throw together your Cyber Monday ad. If you have evergreen content, be sure to repurpose that as well.
10. Invest in video marketing.
The average American adult spent six hours per day watching digital video in 2017, so there's never been a better time to add video content to your marketing arsenal. But before you go and upload a bunch of clips to YouTube, spend some time researching how Facebook and Instagram are redefining video advertising, giving merchants a scalable way to have more interactions with their customers.
11. Double down on email marketing.
Email may not be new or novel as live video, but with email marketing accounting for 23% of Black Friday ecommerce sales last year, it's a tried-and-true communication channel you can't afford to ignore. Get your email campaigns prepped early, then deploy every few days according to your holiday marketing calendar.
12. Build your mailing list.
Speaking of email marketing, the lead-up to the holidays is the perfect time to build your mailing list. Encourage visitors to sign up for your newsletter with a prominent call-to-action on your homepage and again at the checkout. An email signup popup is a great way to accomplish this, and it just so happens we have an app for that!
13. Create a Black Friday/Cyber Monday landing page.
Once again we're predicting "Black Friday 2018" to dominate the keywords in paid search ads, so it's important to use it to your advantage. One of the best ways of doing that is with a dedicated Black Friday/Cyber Monday landing page. You don't need to hire a developer or a designer to do the job—apps like ShopPad's Page Studio can help you create eye-catching, conversion-focused landing pages in minutes. Consider using this landing page to feature your flagship products!
14. Take advantage of pixels.
Pixels have been around the advertising world for a while, but Facebook made things about 100x easier by introducing the Facebook Pixel. Instead of requiring multiple pixels for multiple purposes (conversion tracking, retargeting, etc.) one pixel now does the work of many. Here's a good primer from Shopify on how to make the most of a Facebook pixel.
15. Think about marketplaces.
You can spend all your time and resources trying to convince consumers to visit your store—or you can meet them where they already shop. With global marketplaces like Amazon, eBay and even Walmart Marketplace set to own 39% of the ecommerce market by 2020, it's worth considering selling at least some of your goods on a well-known high-traffic marketplace.
16. Look into hosting a pop-up shop.
As more and more online retailers buck the trend and set up brick-and-mortar stores, now is a great time to try out an omnichannel strategy and open a holiday pop-up shop. Not sure where to start? Our blog post about pop-up stores will have you slanging product face-to-face in no time.
17. Approach bloggers and influencers about creating sponsored content.
Targeted product placement, sponsored product reviews, and curated gift guides are all great ways of driving shoppers to your store during the holidays, and they can provide valuable backlinks over the rest of the year as well. You likely already know of who the tastemakers are in your niche—why not write to them about producing some sexy, social "native advertising" for your store?
18. Create some gift guides of your own.
You know your product (and your customer) better than anyone, so why not offer up some ideas and expertise in your own gift guide? Practical, attractive, unique content can alleviate shoppers' anxiety about finding the right gift and give your sales a boost. This is a piece that will have some longevity over the holiday season, so it's never too early to publish. Here are some great tips for creating a gift guide that delivers.
19. Set up an affiliate program.
Affiliate marketing is like having a team of experienced and knowledgeable salespeople promoting your store all over the web. All they ask for in return is a small commission on their sales. Platforms like Shareasale, Omnistar and Commission Junction have huge databases of potential affiliates and let you manage your payments from within their dashboard. Shopify apps like Refersion and LeadDyno help you build your affiliate list through your website traffic.
20. Create valuable, relevant blog content.
Remember that these days, content marketing doesn't just mean blog articles. It's anything your customers will consume, from videos to image galleries to podcasts. Aim to publish at least four quality posts between Black Friday and Christmas, coordinating publish dates with your email and social media campaigns to maximize your marketing mileage. Partnering with other industry leaders can help build credibility in your posts, while building backlinking to help your SEO at the same time!
21. Reach out to publications in your niche.
Connect with journalists that might be interested in featuring your store or products. One way to do this is by scanning Twitter for #journorequest posts and responding to anyone looking for interview subjects or products to feature.
22. Consider "gifting" gift cards for purchases over a certain amount.
Gift cards are a smart bet for a host of reasons. They're a solid option for the hard-to-buy-for crowd, they're easy to ship at the last minute, and they're great for driving customers back to your store in January (a notoriously slow time in retail). You can also take a page from big retailers' playbooks and "gift" them to shoppers who purchase over a certain threshold. Not only will this foster customer loyalty and repeat business, it will drive up average order values! Win, win, win.
23. Allow personalized gift messages.
Let customers add a message for the gift recipient at purchase. Depending on your fulfillment strategy, you can either have these printed on the packing list or included separately on a holiday card from your store. You can also consider including a special message or coupon from your store—ExtraShip has some great ideas for using package inserts to increase customer loyalty and revenue.
24. Set up an automated "thank you" email.
A little gratitude goes a long way in life, and ecommerce is no different. Many businesses set up a "thank you" email to send immediately upon purchase, but it might be wiser to wait a few weeks until the customer might be more inclined to buy from you again. Consider including a discount code to say thanks for their business and direct them back to your store. Here are eight other after-order emails you could automate.
Development
25. Make sure your site can handle the pressure.
Crashes are embarrassing and costly—just ask Lowe's or Debenhams, both of whose sites went down for extended periods last Black Friday. Tools like LoadImpact.com let you test your server load capacity and will give you an indication of whether you'll be riding the wave or getting pulled under by holiday surges.
26. Increase your bandwidth.
If your hosting plan takes a hard line with bandwidth limits, look into upgrading for the holidays. The last thing you want is to end up with an ugly 509 error splashed across your site at the worst possible moment.
27. Cater to mobile devices.
With mobile purchases set to jump again this holiday season, considering your store's mobile experience should be at the forefront. Be sure your purchasing experience is seamless, and don't forget to test it across multiple mobile devices. If this is something your store needs a little work on, try upgrading to a mobile-first theme like Handy or Reach!
28. Drive in the fast lane.
If your customers are waiting longer than three seconds for your website to load, they're most likely moving on to another store. Test your site's speed with a service like GTMetrix, and if it's slow something's gotta go. This might be another good reason for you to update to a premium theme, as all of ours feature responsive images and lazy load to ensure your website's images aren't bogging down your speed!
29. Download the must-have apps.
Shopify has a lot of great apps (some of which we've mentioned already), and using them to leverage your online store's experience is crucial. Check out our list of the top 10 must-have apps going into the holiday season.
30. Consider updating your theme to the latest version.
While it can take a bit of time, updating your theme can be well worth it. You'll gain access to all the latest features and functionality, and also be protected against bugs and security threats that can harm your store. But you'll need at least an afternoon to do it, and it might not be necessary if the version you're using doesn't have any critical bugs or other issues. To learn more about what's involved, see our article on updating your Shopify theme.
31. Check to see when your domain name expires.
If it's November 23rd, pay up!
32. Improve your 404 (Page Not Found) and 500 (Internal Server Error) pages.
Mistakes happen. Besides setting up a script that notifies you when these errors are found on your site, you can also tailor the content of 404 and 500 pages to engage customers and improve their experience. Here are some brilliantly designed examples to get your creative juices flowing.
33. Run a broken link check.
As sites evolve, pages and redirects tend to get deleted and become neglected. Use a broken link checker like this one to minimize your 404s (pretty as they may be).
34. Organize and test discount and promo codes.
Create a spreadsheet with flight dates for all of your holiday promo codes. Before you deploy them, test each one in incognito mode to make sure it's working properly and the correct discount is being applied. Push your testing to include uncommon cart combinations and discount codes to see if anything unexpected happens (like discounting the entire cart instead of a single product).
Design
35. "Decorate" your store for the holidays.
Create some festive popups and banners to advertise holiday sales (Pixelpop can help with that!), use Shopify's White Christmas app to transform your store into a winter wonderland, or check out these other ideas to get your store and its shoppers in the holiday spirit!
36. Use your header area to communicate selling points.
This could include things like free shipping, product guarantees, and special promotions. As Christmas draws nearer, you might want to emphasize that products are still available for pre-Christmas delivery.
37. Reorganize products by gift recipient.
Consider your site navigation—is it geared towards the holiday shopper? Category and brand-based navigation does little to connect a frazzled gift giver with the perfect item for their hard-to-buy-for nephew or mother-in-law. Instead, consider organizing your offerings by recipient types (e.g. parents, kids, colleagues) or price points (under $50).
38. Ditch pagination.
For performance reasons, most ecommerce sites load only a handful of search results at a time, typically displayed on multiple pages. However, usability test sessions have found that sites that use pagination are generally perceived to be slow, and the presence of more than a few page links often discourages users from browsing through product lists. Consider implementing infinite scrolling or "Load More" buttons to create a more seamless experience for your users (and more conversions for you!).
39. Improve your on-site search.
Take a look at your store's search box. Is it prominent on the homepage? Is it suggestive? Predictive? Does it support symbols and abbreviations? Even if you don't have the technology to maintain an Amazon-calibre search engine, there's plenty you can do to improve your on-site search. Check out this article for practical tips to get you started.
40. Recruit an amateur to audit your site for usability.
You don't need a UX expert in your corner to test your store for usability. Sites like usertesting.com and loop11.com let you run live, video-recorded tests quickly and cheaply. Watch how users browse your store and complete common tasks, then use these insights to reduce friction and get customers to the checkout.
41. Highlight featured collections.
The archetypal holiday shopper is overwhelmed and time-crunched. Use headings like "Top-selling" and "Recommended for you" to grab attention, encourage clicks, and help make quick work of customers' shopping lists.
42. Write your own product descriptions.
Forgo the manufacturer's descriptions and create your own unique product write-ups. This will set you apart from your competitors and help you get noticed by Googlebots. Here are some tips for writing ecommerce descriptions that sell.
43. Just remember to keep them concise.
On average, people read less than 20% of the text on a webpage. That means you need to get to the point quickly. Use bullet points to describe key features, and if you really must get verbose (for complex but relevant product specs, for example) use a "View More" link or tabs to keep things tidy.
44. Ask a detail-minded person to audit your product pages.
Check for typos, bad links, broken images and inaccuracies. During the busy holiday season, one small error can turn into a big problem and a whole lot of dissatisfied customers. Check out Fiverr to connect with proofreaders.
45. Get your product photos looking their holiday best.
If your product images are low-resolution or poorly lit, consider hiring a professional photographer or brushing up on your DIY photography skills and shooting them yourself. If you need a super-fast, free fix that doesn't involve a camera, Bonanza Background Burner removes busy, unsightly backgrounds and replaces them with a clean, white backdrop to make your products stand out.
46. Include a variety of images and angles in your product shots.
Some people avoid shopping online because they can't touch, view, and scrutinize products like they can in brick-and-mortar stores. Providing a variety of detail shots approximates the experience of real-world shopping and can help you create aspirational "product displays" with contextualizing lifestyle shots.
47. Add a zoom feature.
Sometimes it's the little things that make the sale. Build buyer confidence and look extra-professional by letting customers hone in on the details of your products. All it takes is a little app like this one.
48. Elevate your product pages with video.
As we've already covered, video is hugely popular and has fantastic sharing potential, yet it's still rare to find in ecommerce stores. Take a page from Everlane's book and create some short-and-sweet product-specific videos, or get ahead of the curve with Bold Commerce's Inviid app, which allows you to take any video you host on YouTube and tag your store's products within it. It's next level stuff.
49. Show off the savings.
Shoppers love to feel like they're getting a deal, and merchants should do everything they can to advertise discounts. Make savings as clear as possible on the product page by showing either a percentage figure or dollar amount of how much customers are saving. Be sure to reinforce the value of the discount all the way through the checkout process.
50. Offer "recommended" and "similar product" suggestions.
Personalization is on every retailer's wishlist this year, and for good reason. 88% of consumers say they're more likely to shop with retailers that deliver personalized and connected cross-channel experiences. Apps like Personalizer create boxes on your store that automatically showcase related, trending and recently viewed products that your customer is more likely to buy, increasing both average order value and conversion rate.
51. Include a wishlist or "save for later" button.
This is a great way of gathering email addresses for remarketing purposes (especially using your Facebook pixel), and it's handy for customers who want to remember products that they might be interested in purchasing later. You can even use wishlists as a marketing tool, encouraging users to share lists with family and friends on social media.
52. Make sure the cart is visible on every page and the checkout button is in an obvious location.
Abandoned carts happen. Just don't ever let it happen because your customer can't find the checkout.
53. Clearly display stock and availability.
If a product is unavailable for any reason, indicate that to customers as early as possible. Consider including estimations for restock time, or ask customers to enter an email address to be notified when the product becomes available. You can also install an app like Pre-Order Manager so you can accept orders even when you don't have the stock to fill them. Just make sure that you're clear about estimated ship dates and follow through on your commitments.
54. Emphasize urgency for stock that's running low or a sale that's almost ending.
If a product's stock dips beneath a certain threshold, let shoppers know. This compels the customer to buy, both because time is limited and because it's a popular product that they don't want to miss out on. If a sale is limited to a few weeks, one day, or a few hours, let shoppers know with an embedded countdown timer on your site. Here are some other tips for using scarcity and urgency to increase sales.
Security & Trust
55. Check that your hosting is secure.
Online data is extremely sensitive, and buyers are understandably wary of sites that might compromise their personal information. Using a secure and reputable platform like Shopify goes a long way toward mitigating your risk and protecting your customers.
56. Highlight positive reviews and customer testimonials.
It's important to maintain customer confidence throughout the buying process, and one of the best ways of doing that is by harnessing the power of customer satisfaction. If you have a testimonials page, consider including names and photos for added credibility.
57. Include testimonials on product and checkout pages.
Reinforce the value you've given past customers and help new customers feel better about buying products from you. Struggling to solicit positive feedback from your customers? We've got some great tips for motivating customers to write reviews.
58. Create a "news" or "media" page to display positive press about your store and products.
Another way to "prove" your store's trustworthiness is by linking to other trusted sources that have written about your products. If you've been lucky enough to be featured in a reputed newspaper or magazine, use that. If you've worked with well-known bloggers, use that. Note how GAIA includes this trust-building material on their "Kind Words" page.
59. Update your about page, privacy policy, returns policy and delivery information.
All of these pages help to ease consumer anxiety and maintain confidence in your brand.
60. Write copy that builds trust.
Throughout the order process, make sure you're using language that boosts confidence in your ability to deliver a secure, satisfying customer experience. Just check out this example of Everlane's commitment to transparent pricing.
61. Display recognizable logos.
Include reputable security badges, as well as logos of payment methods and suppliers, to build confidence in your store and products. Visitors to your store will associate your brand with the others shown. The PayPal Verified logo in particular has been shown to make visitors feel more secure, and more comfortable about making a purchase.
62. Show customers that your checkout is secure.
Secure Socket Layering (SSL) is a way of protecting the data transmitted through your site by rendering it unreadable to hackers. As of 2016, Shopify uses SSL encryption to protect all pages, content, data, and of course, payment information, but if you're using a self-hosted ecommerce solution, you may be responsible for finding an SSL provider and keeping your certificate up-to-date.
63. Explain the "padlock" to your customers.
A closed padlock icon in the corner of our browser means you're in a secure session. In Firefox  and Chrome, the icon appears in the address bar. In Safari, it appears in the upper right-hand corner of the browser.
64. Include a satisfaction guarantee.
Guarantees build trust by eliminating risk. There are many risks involved in purchasing online, from being disappointed in a product's quality to having financial information compromised. A satisfaction guarantee takes some of the edge off for nervous buyers—and gives businesses a second chance to satisfy buyers if something goes awry. Here are some ways companies are using guarantees to boost trust and conversions.
65. Get a professional to audit your website for security vulnerabilities.
Hackers don't take a vacation during the holidays—if anything, they do overtime, with 40% of fraud happening in Q4. Strengthen your site against potentially disastrous attacks by calling in a professional to give your site a security once-over.
Social Media
66. Ramp up your social media.
The holidays are the time to eat, drink, and be social. Engaging customers via social media can humanize your brand and help foster a loyal, active group of people who are more likely to make purchases and share content. Remember to balance your promotional content with posts that educate, entertain, and inform.
67. Run a holiday contest or giveaway for your followers.
Contests are always a hit on social media, but they seem to have even more traction around the holidays when people are full of good cheer. Doing a charity drive or partnering with a recognized non-profit are good ways of getting people to rally around a cause and increase your brand's exposure.
68. Enable social sharing on your store's product pages and posts.
Make it easy for customers to share your store's content on social media. Focus on the three to five platforms where your audience is most active. (If you're doing things right, these should be the platforms where you're most active, too). See this Shopify infographic for a breakdown of which social media platforms that drive the most sales.
69. Maximize your mileage when it comes to customer reviews.
You already know that customer reviews are a precious commodity in ecommerce. Make the most of the reviews you have by using them in your social media posts, and by encouraging users to do the same. Allow customers to leave reviews on your Facebook and Yelp pages as well, increasing their chances of being seen by people who might not be familiar with your brand. Hello, customer acquisition!
70. Set up your Facebook Shop.
If you use Shopify, you know that your online store is but one of many sales channels. One of the most compelling and lucrative is the
Facebook Shop
section, which allows merchants to create bonafide storefronts on the social network. The two-click checkout process lets customers purchase from you directly on Facebook without the hassle of being redirected to your Shopify store—a special gift for mobile customers. Just check out these
social selling stats
from Shopify.
71. Try out Pinterest's Buyable Pins.
Since
expanding to desktop
in June 2016 (and adding a new shopping bag), merchants have been keen to get their products in front of Pinterest's 110+ million active users with the
Buyable Pin
feature. Now, instead of simply allowing users to pin your products to their boards, customers can sell directly on Pinterest. Pinterest isn't currently charging for the service, so there's no reason not to give it a shot!
72. Integrate Instagram.
Did you know that the average order value from an Instagram conversion is $65? According to statistics from Disruptive Advertising, that's 15% higher than Facebook. Engage your customers with Instagram campaigns, contests, and behind-the-scenes looks at your store. Instagram stories are a great way to feature your amazing product photography without over-saturating your feed. You can also take things to the next level by tagging your products on Instagram to make your posts "shoppable".
SEO
73. Use simple, relevant, targeted keywords in your headers and image alt tags.
Even if this list was 1,000 points and focused only on SEO, it wouldn't be enough to cover all the things you should (and shouldn't) do to improve your search ranking. For now, be sure to optimize the headers and image alt tags on your product pages. To identify which keywords are best for your business, check out the Google AdWords Keyword Planner.
74. Prioritize seasonal keywords.
Words like "Christmas" and "gifts" carry extra weight in Q4, so you'd be wise to include some seasonal keywords and capitalize on people's holiday searching habits. You can keep up with the latest trending searches by subscribing to Google's Hot Trends or staying in loop with SEO-specific blogs.
75. Tidy up your URLs.
Visitors don't like to see a kajillion weirdo characters in their address bars. The cleaner and more readable you can make your URLs, the better. By using your targeted keywords and as few other words as possible, you'll keep your users and the Googlebots happy. Here's a good article on best practices for structuring URLs for SEO.
76. Encourage user-generated content.
We've already touched on how testimonials and reviews help build trust and expand your social reach, but they have SEO benefits too. User-generated content (UGC) costs nothing and provides search crawlers with fresh and unique material. Check out our post "3 Ways to Leverage User Generated Content" for some tips on making the most of this super valuable "by user, for user" content.
77. Eliminate duplicate content.
Duplicate content hurts SEO. Why? Because search engines can't differentiate which version is more relevant to a search query. According to Moz: "When duplicate content is present, site owners suffer rankings and traffic losses, and search engines provide less than relevant results." Be cognizant of any features on your site that might be creating duplicate content, and use robots.txt to stop it from being indexed.
Checkout & Payment
78. Clear the clutter from your checkout page.
When customers reach your checkout, they shouldn't have any option but to complete their purchase. Remove unnecessary links and navigation, don't ask them to create an account until the sale is in the bag, and be cautious of overwhelming them with too many options when it comes to packaging and shipping.
79. Show all fees in the shopping cart before checkout.
Nobody likes being slapped with a tax or handling fee they weren't expecting right before they click "Purchase." In fact, around 41% of customers abandon their carts if hidden fees crop up during checkout. Avoid this by ensuring that all additional charges are shown as early as possible. Be sure to brush up on our other tips for avoiding cart abandonment.
80. Review payment options.
Just because you put everything on Visa doesn't mean the whole world does. In fact, there are plenty of places in the world where credit cards account for only a small fraction of all transactions (in Germany, for example, just 20% of payments were made via cards between 2015 and 2016). Make it easy for people to give you their money by offering several payment options so that customers can choose one they know and trust. Check out these tips on choosing the best payment gateway for your store.
81. Include a gift receipt option.
Most people don't want to reveal how much they spent on a gift. A gift receipt lets buyers hide the price from the recipient while still allowing them to return or exchange the item. This can be a big-time reassurance for hesitant buyers.
82. Show a clear confirmation page after payment completion.
Buying online can be a fraught experience—did it work? Should you hit the back button? Did you just accidentally order three fruit and nut gift baskets instead of one? Put your customers at ease with a clear confirmation page that thanks them for their purchase and lets them know a copy of their receipt will be emailed to them soon. This is also a good time to invite them to create an account so they can store their order history and receive special offers in the future.
83. Send cart abandonment emails.
According to Barilliance, cart abandonment during last year's Black Friday/Cyber Monday weekend reached 74.5% in the US. Recover these lost sales by compelling near-purchasers back to your store with a friendly reminder email. Some platforms (including Shopify) have built-in cart recovery systems that automatically email customers a permalink to their abandoned cart, while others have apps you can install to help reduce abandoned checkouts.
Shipping & Delivery
84. Be transparent about shipping costs and timelines.
When it comes to holiday shipping, don't make promises you can't keep. A product ordered December 24th from a store in Toronto isn't going to make it to Portland in time for Christmas morning unless Santa happens to be in the area. Be honest and realistic in your estimations, and you'll see more conversions and happier customers.
85. Display shipping cut-off dates.
Consider creating a dedicated page for holiday shipping information, and, if possible, display cut-off dates at checkout. Some platforms and themes come packaged with a shipping rates calculator, or you can add one by editing your store's HTML/CSS.
86. Hop on the free shipping train.
Sticker shock is real. Tacking $10 onto a $30 product at checkout is going to skyrocket your abandoned cart rate. By contrast, if you offer free shipping for orders above a certain threshold, you're going to see a lot more customers increasing their order amount in order to qualify. Looking for an easy solution? Our Smart Shipping Bar is both stylish and effective.
87. Think about same-day shipping.
Every year millions of people vow to get their shopping done early, and every year millions more end up flooding the web on Super Saturday (the last Saturday before Christmas). Not all stores offer same-day shipping, so if you decide to you could be rewarded with last-minute shoppers willing to pay a premium for eleventh-hour delivery.
88. Consider offering gift-wrapping.
Bubble wrap and packing tubes aren't very festive. If you can, offer to gift-wrap your customers' purchases for them. Just be sure to charge enough—and recruit a few extra elves—to cover this additional service.
89. Revisit your fulfillment strategy.
Taking 2,500 orders in a single day sounds great, but if you can only process 500 of them, you're in trouble. You might need to hire some seasonal help if you handle fulfillment in house. If you use a third party, you might want to look into ways of automating your ordering and speeding up that process. Check out our overview of some of the shipping and fulfillment options available to ecommerce merchants.
Analytics & Tracking
90. Check that Google Analytics is installed and working.
Google Analytics is an incredibly powerful tool, packed with all sorts of revealing metrics and features. It's also compatible with nearly every ecommerce platform out there. If you haven't already, sign up for a Google account and enable it through the general settings on your site admin.
91. Familiarize yourself with basic analytics reports.
Entire books have been written about the reports you can generate and analyze using Google Analytics. Don't be intimidated. If you're just starting to sell online, the most important topics to familiarize yourself with are audience, acquisition, behaviour and conversions. This beginner's guide does a great job of summarizing each topic without bowling you over with charts and figures.
92. Add some advanced analytics features.
While Google Analytics provides you with plenty of insightful and actionable data, the influx of new customers visiting your store over the holidays might have you hankering for even more detail. Before the holiday rush hits, spend some time looking into user-tracking tools like heat maps and tracking pixels.
93. Set up Google Alerts.
Keep tabs on your competition—and hear what people are saying about you—by creating Google Alerts for keywords you'd like to get notifications about. You can also monitor competitors' websites for changes with the Visual Ping app. It sends you a message showing the difference every time a site you're interested in gets updated.
94. Set up cross-device tracking.
Mobile commerce saw huge growth last year —and is set to grow again in 2018— but it's still relatively new. To gain a better understanding of consumer behaviour in a multiscreen world (a world in which, on average, we switch from laptop to smartphone to tablet 21 times per hour), make sure you've enabled cross-device tracking and that your bounce rate isn't off the charts for any single device type.
Customer Support
95. Develop some contingency plans.
Do you know what you'll do if your site goes down during the holidays? Or if your fulfillment centre is receiving more orders than it can handle? What about if a shipment goes missing? Or if half your customer service team gets sidelined with the flu? Think up some worst-case scenarios and make plans for how you'll handle them. Hope for the best, prepare for the worst.
96. Sign up for a web monitoring service.
Even the biggest and best sites go down during the busy holiday season. If your company isn't big enough to have an IT department monitoring your site 24/7, you might want to consider signing up for a monitoring service like Alertsite. It detects issues and sends you alerts before your customers notice anything's amiss.
97. Consider offering live chat.
Even with the most descriptive product and FAQ pages, customers are bound to have questions. Twitter and email are great tools for providing support, but for customers they involve navigating away from your site, composing their question, and waiting for a response. By offering live chat through a service like Tidio, you can quickly and efficiently resolve any issues while keeping customers focused on their purchase and engaged with your company. Need more convincing? Here's a few more reasons why we think it's an amazing tool.
98. Staff up!
Things are about to get busy. Crazy busy. Make sure you have the human resources to fulfill orders, handle support requests, and keep on top of your marketing activities. If that means hiring a few extra people to fill the gaps, now is the time to do it.
99. Clarify your return policy.
Gifts are more likely to be returned than other purchases, and customers need to know what happens if a product needs to be returned. Who pays for shipping? How long does the process take? Are there cut-off or black-out dates that the customer should know about? Check out this post for some merchant-tested tips on creating a return policy for your store. 100. Gather feedback from customers. Talk to your customers about their experience in your store, listen to their feedback, and incorporate if you think it will have a positive impact. Don't be too quick to implement changes. Wait until you see a trend, and hold off on making any major changes until next year.
Sanity
101. Take a day off.
Don't let your holiday season be all work and no play. With this checklist and enough time to execute it, there's no reason why you can't take a day off to trim the tree, take your kids sledding, or cuddle up by the fire with a glass of eggnog. Bottoms up to a lucrative holiday season!
–
Looking for more BFCM tips and tricks? Get our free Holiday Handbook for Shopify Entrepreneurs.
To keep up with us this holiday season, follow us on Twitter, Facebook, and Instagram!