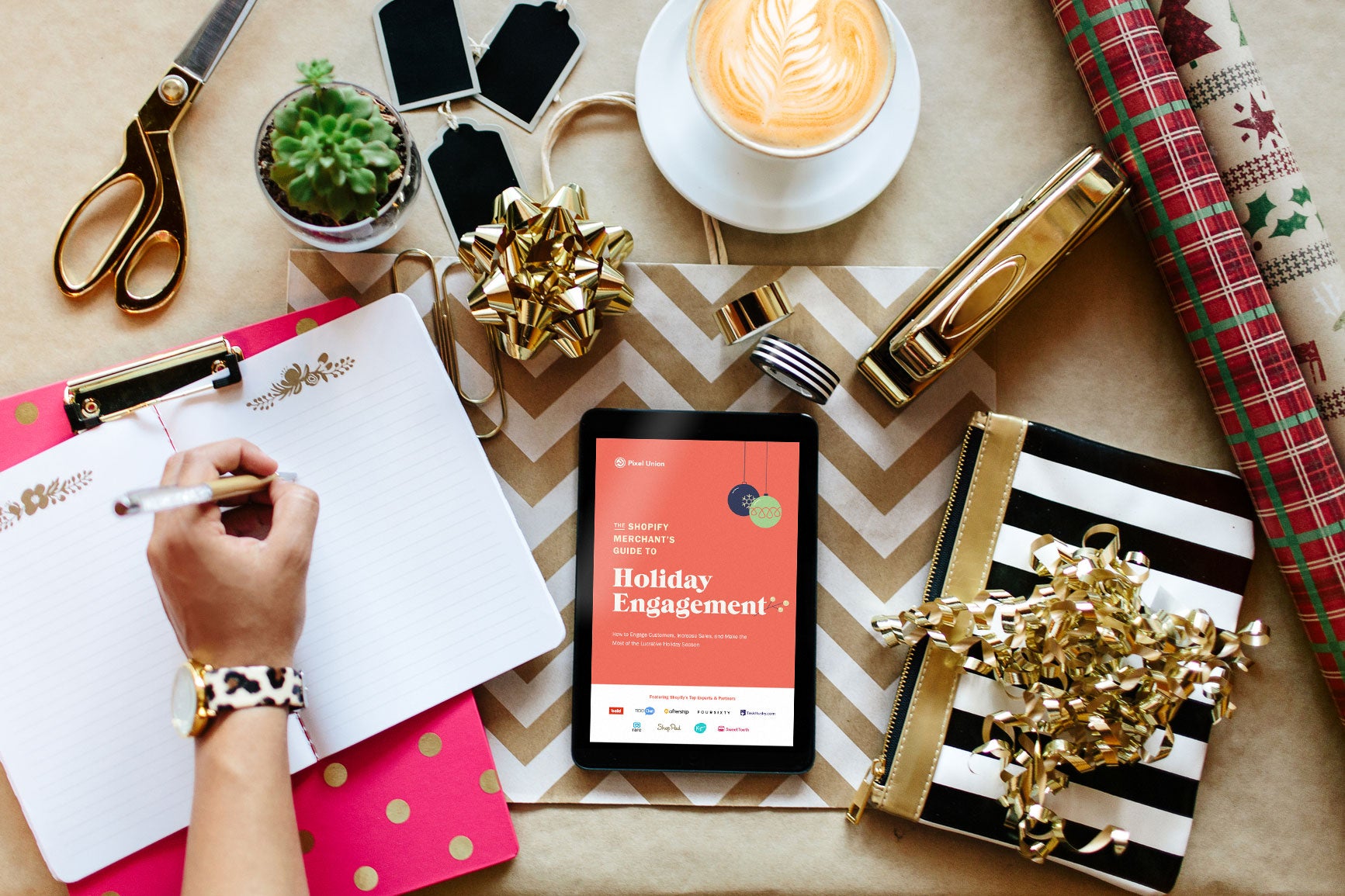 The Shopify Merchant's Guide to Holiday Engagement
As you've surely noticed from the last few posts on this blog, we take the holidays seriously. While you've been hard at work getting your online store ready for the busiest two months in ecommerce history, we've been putting the finishing touches on one of our coolest, most collaborative projects since we started working on Shopify.
Today we're excited to launch The Shopify Merchant's Guide to Holiday Engagement, a downloadable eBook that helps you come up with the ultimate strategy for engaging shoppers during the busy holiday season, with best practices and action items from 10 of the brightest minds working in the Shopify ecosystem.
Oh, and did we mention it's free?
Inside, you'll find chapters to help you with acquisition (email marketing, Facebook ads, organic social media), conversion (on-page engagement, promotions, landing pages), retention (loyalty programs, customer service, shipping and fulfillment), and more. There's even a holiday checklist included with everything you need to do to start engaging shoppers before Black Friday.
Each chapter outlines common misconceptions and best practices, and includes action items from industry leaders like Bold, ShopPad, Kit, Sweet Tooth, Rare, Foursixty, Tidio Chat, AfterShip, and TaskHusky. You'd be hard-pressed to find a better collection of Shopify experts in one place—nor will you find a more important topic than customer engagement, especially during the holidays when every merchant is fighting for a piece of the pie.
With Black Friday a month away, you've got plenty of time to read the book and apply its lessons to your engagement strategy. But get moving now, as nearly half of holiday shoppers will do their holiday shopping on or before Cyber Monday.
☞ Download "The Shopify Merchant's Guide to Holiday Engagement"
Best of luck with your holiday strategy—and let us know in the comments what you're doing to engage visitors and make your store stand out from the competition!