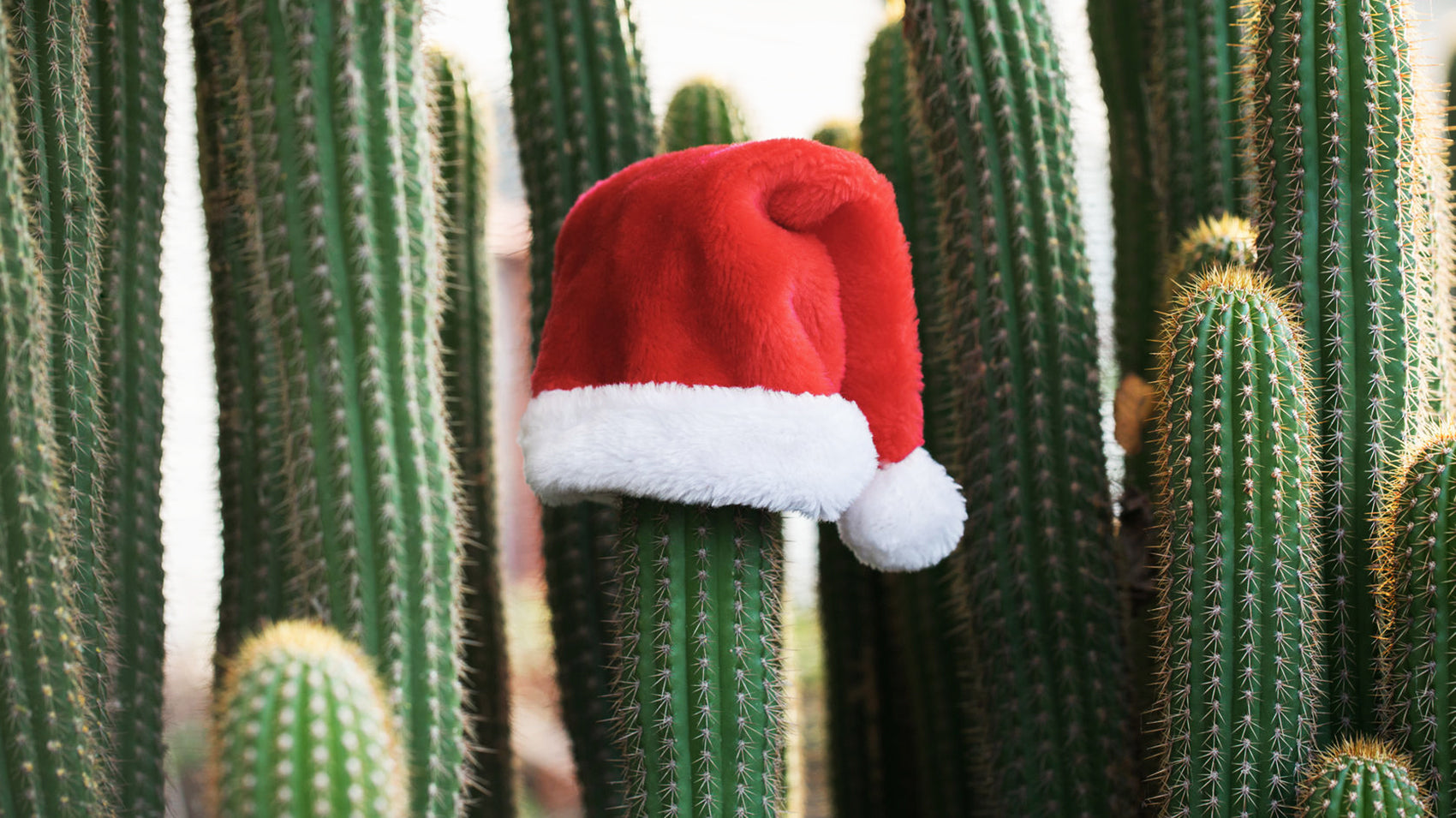 7 ways to dress your online store in holiday cheer
We've been going pretty hard on BFCM lately, but don't think we've forgotten about that other holiday careering towards us like a festive freight train.
While Christmas may not get the same do-or-die treatment in ecommerce circles as the "Cyber Five", it's every bit a boon to online merchants. There's just something about twinkling lights and holiday jingles that brings out the spirit of giving and goodwill (and PRESENTS!!!) in all of us.
Fortunately, you don't have to spend thousands of dollars on animatronic reindeer and inflatable snow globes to get in on the Yuletide cheer. Getting your customers in the festive spirit can be as simple as slapping a Santa hat on your logo or creating some holiday-themed popups.
Here are seven things you can do this week to get your store into the holiday spirit!
Deck the virtual halls
One of the easiest ways to get your store ready for the holidays is to add some festive flair to your homepage. Think red and green backgrounds, holiday-themed hero images, and animated effects. White Christmas is a great Shopify app that transforms your store into a winter wonderland with "a pleasant natural snow effect." Remember those old storefronts painted with snowy holiday scenes? It's exactly like that.
Seasonalize your social media
The holidays are the time to eat, drink, and be social. To keep your brand relevant and your customers engaged, try to infuse your social media presence with a holiday feel.
Update your profile picture, highlight your holiday sales and discounts, and create some holiday-themed unboxing videos to help people associate your products with holiday purchases.
Encourage user-generated content
User-generated content costs nothing and is great for all sorts of things—expanding reach, building social proof, improving SEO—but it's especially effective around the holidays when feelings of community and togetherness are at their peak.
Make the most of the trend by getting customers to share their experiences with your brand and products. Ask people to share their selfies, get them involved in the product selection process, or host a photo contest with a specific hashtag. 
Offer gift-wrapping
Corrugated cardboard, packing peanuts, bubble wrap—not exactly the type of stuff you want to put under the old Tannenbaum, is it? But red-and-green-swathed packages trimmed with handwritten gift tags and fat, velvety bows? That's the stuff Christmases are made of.
While gift-wrapping makes for a great holiday upsell, it's also a perfect opportunity to boost convenience for your customers and create a memorable, personalized shopping experience. A little cellophane and string can go a long way.
Support a good cause
Charitable campaigns are always popular. 85% of consumers have a more positive image of a product or company when it supports a charity they care about. More so, around the holidays they seem to gain extra traction when people are more likely to open their hearts (and their wallets) to those in need.
Consider adding a donation request to your checkout, partnering with a recognized non-profit on an awareness or fundraising campaign, or jumping on the #GivingTuesday train to donate a portion of your profits to charity.
Highlight featured collections
The quintessential holiday shopper is crunched for time and looking for inspiration. To help them find the perfect gift and get to the bottom of their endless to-do lists, use headings like "top-selling" and "recommended for you" to grab their attention.
You might also want to consider reorganizing your store's navigation with gifting in mind. "Gifts for mom," "gifts for dad," and "gifts for the person who has everything" are all categories that can connect customers with the products they're looking for—even if they don't yet know what those products are. 
Play Santa by "gifting" gift cards
Gift cards are great for a bunch of reasons. They're a reliable option for the difficult-to-buy-for crowd, they're easy to ship at the last minute, and they're super effective when it comes to driving customers back to your store in January.
By offering gift cards on purchases over a certain dollar amount (say, "Spend $100 and get a $20 gift card") you'll not only secure your spot in customers' good books, you'll boost spending both before and after the holidays. It's just good business!
–
Looking for more BFCM tips and tricks? Get our free Holiday Handbook for Shopify Entrepreneurs.  
To keep up with us this holiday season, follow us on Twitter, Facebook, and Instagram!