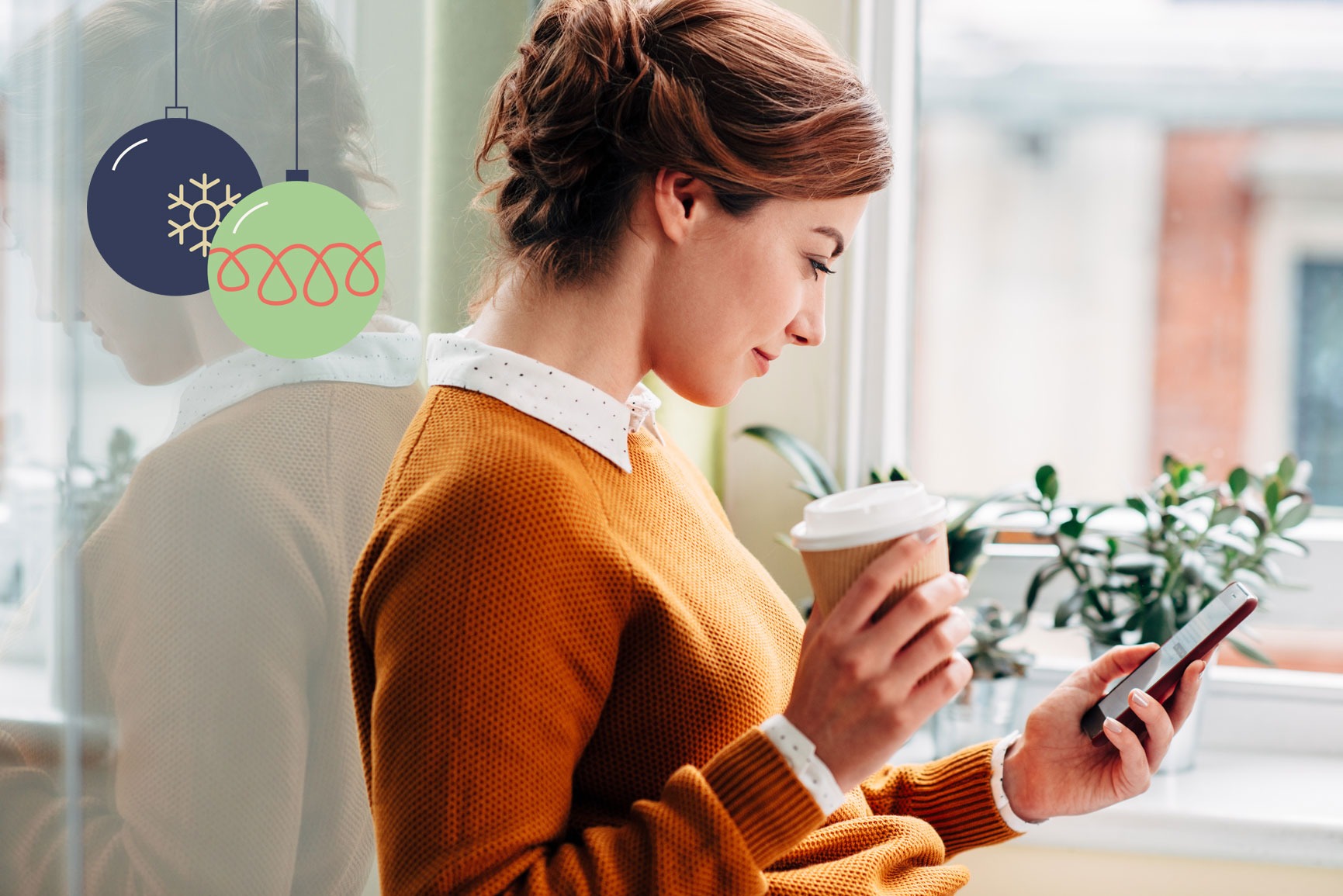 Getting the most from your holiday email marketing
The following is an excerpt from The Shopify Merchant's Guide to Holiday Engagement, a free eBook featuring 10 incredible Shopify experts. In this post, Taylor Sicard, VP of Growth and Partnerships for Rare, shares some common misconceptions and best practices for email marketing, plus his actionable tips to help you boost your sales this holiday season.
Why Email Marketing Matters
Email marketing is a huge part of running a successful online store. It's a proven sales channel with a relatively low acquisition cost where you can directly engage customers who know your brand and products. Many of them have likely bought from you before. You know what these customers are typically buying, how much they're spending at different times throughout the year, and you can use all this information to make everyone's life easier.
Email is extra-important during the holidays when people are all geared up to purchase. You should be engaging your customers as much as possible, telling them why they should be purchasing from you and not someone else. Give them an incentive to visit your website. Tell them about your Black Friday and Cyber Monday sales. Send a coupon code or other offer. Write a case study explaining the benefits of your products over your competitors.
Your goal is to convert prospects into customers. Building your mailing list and getting new eyeballs on your emails is important. So is making sure you're engaging these prospects with clear messaging and calls to action, trying to get them to visit your website.
Common Misconceptions
"Email marketing is dead."
More than 2.5 billion people have email accounts. The average person has 1.7 email accounts, and sends and receives around 250 emails per day. Email is thriving, and for ecommerce merchants it's growing in the right direction thanks to solutions like Rare. You just need to be intelligent about how and when to send your emails so that they're better received. When I wake up in the morning and have 80 emails in my inbox, I'm not going to browse through all of them unless it has a great subject line or it's coming from a friend.
"Sending lots of emails is the same as sending spam."
As long as you're sending relevant information that adds value for the customer, sending more emails is never a bad idea. Remember, they gave you their email address for a reason: because they want to receive your emails. Also, people aren't always going to open every email you send. Maybe because they're out of the office or on vacation, or maybe just because they're busy. Sending emails more often ensures they'll eventually see and engage with it.
"There's a golden rule for writing subject lines."
This one's just not true. Yes, you need to have a compelling story, and it's a good idea to summarize what you'll be telling your reader in the email, but every person is different. In 2016, we started seeing emoji pop up in subject lines. I got excited about that at first, but now I think they're overused. The same goes for clickbait-style subject lines. They might work on some people, but they're not for everybody.
For me personally, I like subject lines that quickly answer a few questions: Why should I click this? What value does it bring me? Why is it worth a few seconds of my time? That's just my personal preference though.
Best Practices
Speak to different customers differently.
If one customer spends $100 in your store, and another customer spends $1,000 in your store, you'll probably want to change up your messaging for each. It doesn't have to be a major difference—maybe give one of them a bigger discount, and speak to the type of person or customer that they are to you. You don't need to write one-size-fits-all emails.
Understand the delivery of email.
When are your emails getting the most opens and engagement? Where do the majority of your customers live? Even if you don't have a solution like Rare making it easy to see all this information, it's important to try and answer these questions. If you're an international company with customers across multiple time zones, it's going to be difficult to find one "golden time" that works for every customer. Understand your audience so that you can segment it and stagger your delivery so that emails send at an optimal time.
Set up your email flows effectively.
You don't want to have to hit send on every email you're delivering to customers. Every email marketing platform that works with ecommerce should have different triggers for sending specific emails. For example, it's a great idea to have an email that goes out seven days after purchase asking the customer to leave a review on the product page. You can also give an incentive to do that: "Leave us a review and we'll give you $10 off your next purchase."
Action Items
Someone visits your store? Make sure to get their email address.
This is so, so, so important. Use a popup app like Pixelpop to capture your visitors' email addresses, and incentivize the offer with a coupon for 10% or $10 off their next purchase. Generally speaking, you pay money to acquire customers to go to your website, so once they're there, even if they don't buy anything, you at least need to make sure to get their email.
Build a schedule for sending newsletters.
Weekly, biweekly, monthly. You should be sending emails, and it's best to do it on a regular cadence. People give you their email so that they can hear from you and buy from you. So don't feel like you're bothering them when you do send an email.
Keep your messaging relevant and personal.
"Hi Bob!" or "Good morning Bob!" is a lot more personal than saying "Dear customer" or "Dear email subscriber." Trust us when we say little things like that can go a long way.
A/B test your subject lines.
Basically, this means sending two versions of the same email with two different subject lines. Then, whichever subject line has a higher open rate, that's the one that you'll want to send to the majority of your customers. In general, A/B testing is a great way to run quick little experiments about what's working with your customer base.
Make sure it's mobile responsive.
These days, over 50% of emails are opened on mobile first. People have their phones close to them at all times, so it's important to make sure that no matter where your customer opens their email, it's going to look good across all devices.
–
Make It Happen
As an online merchant, email is one of the most cost-effective ways of engaging your customers. In fact, merchants who use Rare see up to 11x the clickthrough rate and 44% more orders than traditional email. Start collecting email addresses now, and use Rare to engage existing customers with predictive email and personalized recommendations. Sign up for a 14-day free trial and make sure you're getting the most from your email marketing.
–
For more lessons on how to engage holiday shoppers and boost traffic and sales, be sure to check out The Shopify Merchant's Guide to Holiday Engagement. It's free to download—no email address required. Consider it our gift to you this holiday season!