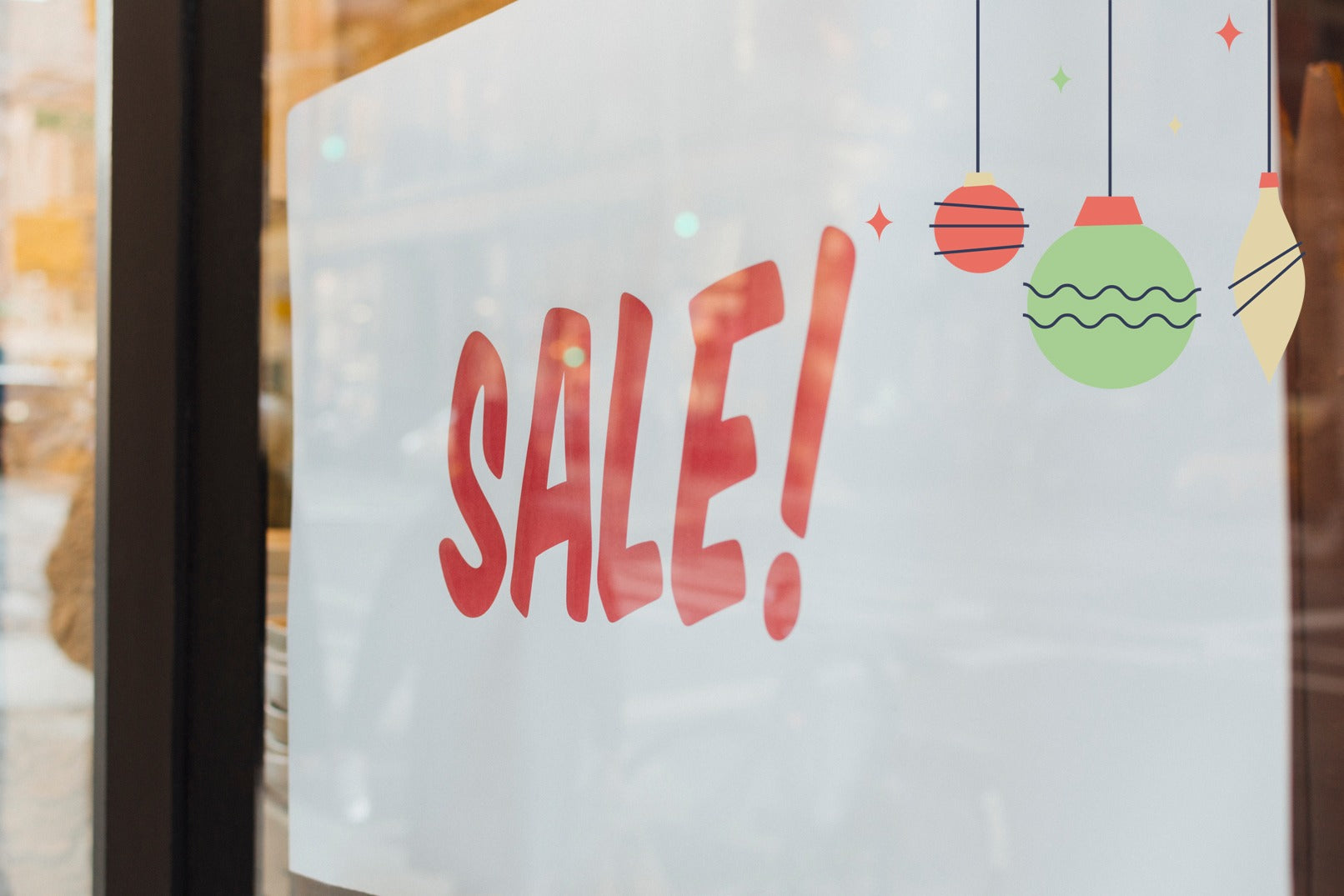 Using promotions to win the hearts of holiday shoppers
The following is an excerpt from The Shopify Merchant's Guide to Holiday Engagement, a free eBook featuring 10 amazing Shopify experts. In this post, Jay Myers, co-founder of Bold Commerce, shares some common misconceptions and best practices for on-site promotions, plus his actionable tips to help you take advantage of promotions this holiday season.
Why Promotions Matter
Online shoppers are getting smarter and savvier every day. It takes more than just a good product and an add-to-cart button to make them buy. Competitors are a click away, and most shoppers look at multiple sites before deciding where to make their purchase.
As an online merchant trying to make the sale, the differentiating factor between your store and one of your competitors may well come down to some kind of promotion. Obviously there are other factors—price, shipping, return policy—but more often than not the difference-maker is something you're offering that your competitor isn't. It could be a free gift or bonus product, an extended return policy, a deeper discount when they spend more, etc.
Unless you have a completely unique product that no one else sells, or you've created a pull marketing strategy where customers know what they want before they even visit your site—which is extremely rare—you should engage customers with promotions as much as you can.
Common Misconceptions
"On-site promotions are flashy and annoying."
Some of them are, but that doesn't mean they all have to be—as long as what you're offering is presented in a clear, polished way, and what you're offering adds value, you're not going to offend people. Customers expect to be engaged. There's nothing wrong with that!
"I shouldn't engage my customers too often."
Along the same lines, a lot of merchants err on the side of caution when it comes to running promotions. They think that if they email too often or run too many promotions, they're going to piss off their customers. And the truth is, there are people who will say, "If I see a popup, I'm going to bounce." But those people were probably less likely to buy from you anyway. It's the 95% who stick around that deserve your attention.
There's a lot to be said for a beautiful, well-designed website, but sometimes it's good to be a little bit in your face. It's okay to ask. It's okay to promote. It's okay to push a little bit. You can get away with more than you think.
Best Practices
Communicate your message clearly.
A good promotion gets your offer or value proposition across clearly. Will the customer earn points? Will it be easy to return the product if necessary? Will they receive a free gift? Will they save money by spending more? Will they reach a new tier in pricing? Will they achieve a better member status? You can communicate any of these benefits in just a few words.
It's also important to note: copy matters. Keep it short. Keep it consistent with your brand. Don't be afraid to be witty or funny, especially if that's part of your brand's personality. But be concise.
Be consistent with your promotions.
We recommend that our clients always have some kind of promotion around events and holidays. Customers should innately trust that when they visit your store during a holiday, there will be some kind of promotion. It doesn't always have to be a sale, but there should be something. Keep this in mind during the upcoming holidays, as well as into the new year.
Remove choice as much as possible.
If you're doing a giveaway, keep it simple. Give away one product. If you're doing an upsell (e.g. "Spend this, get that half price"), let the customer pick from one or two products. If they see too many choices, they'll close it. This rule applies across the board: whatever you're offering should be easy to understand. It should be clear what the customer is getting and clear what they have to do to get it.
Offer something in exchange for an email address.
You should always have some type of offer, whether it takes the form of a popup or something else, that gives customers a discount for giving their email address. There are stats that show merchants who use this technique increased their email list by 1000% and increased conversions by over a percent. That's huge. During the holidays, when your traffic will be much higher than normal, it's even more important to collect emails!
Create high-quality popups.
If you're using popups to collect emails, there are best practices to follow. Number one, make sure it doesn't display right away. Give the customer a bit of time to look around first. If you find that most people leave after 15 seconds, set the popup to appear after 10 seconds. Number two, make sure the popup looks good. Use an app like Pixelpop to make sure it's well-designed and consistent with your store. With the right app, this is easy to do.
Action Items
Create a holiday info page.
Take the opportunity now to create a page with everything shoppers need to know about the holidays—which countries you ship to, whether you offer gift-wrapping, what your return policy is, etc. Make sure to include your holiday shipping schedule, so that customers know which day they have to place their orders by if they want to receive it before Christmas. Not only is this informative for shoppers, it also puts them in the mindset of buying. If they know they need to buy before December 15th, it creates urgency.
Make sure your return policy is clear, awesome, and easy to understand.
Most people don't think of a return policy as a marketing tool, but it is. With our app, Returns Manager, we've done a lot of research into the importance of a good return policy. For example, did you know 87% of people look at a return policy before buying online? On top of that, 92% of customers are more likely to shop again with an online store if the return process is convenient. Conversely, 85% of people won't go back to a store if the return policy is hard to understand or inconvenient.
Whatever your return policy is, make sure it's clearly communicated on your website. If some items are returnable and others aren't, make sure that's easy to understand. Over the holidays, consider doubling the amount of time customers have to return an item. Take a hit on some things if need be. A good return policy can really increase your conversions.
Offer something for the person buying.
This is kind of a fun one: give a free product to the person making the purchase. If you're selling women's bracelets, for instance, you might offer a free men's gold chain for any purchase over a certain amount. To run a promotion like this, you obviously need to think about who your likely shopper is, and what kind of gift they would want.
–
Make It Happen
During the ultra-competitive holiday season, the best differentiator for your store is often some kind of promotion. Bold Commerce has an amazing selection of Shopify apps designed to boost your sales and make running on-site promotions a breeze. Take a look at Product Upsell, Product Discount, and Recurring Orders, just to name a few. Install them in your store and start seeing how promotions can help increase your conversions.
–
For more lessons on how to engage holiday shoppers and boost traffic and sales, be sure to check out The Shopify Merchant's Guide to Holiday Engagement. It's free to download—no email address required. Consider it our gift to you this holiday season!